Even women prepared for the physical changes caused by pregnancy can be surprised by just how different their bodies look after having children. And the fact that working out and healthy eating habits can't reverse some of those changes is frustrating. That's one reason mommy makeover surgery at my Scottsdale-area practices is so popular.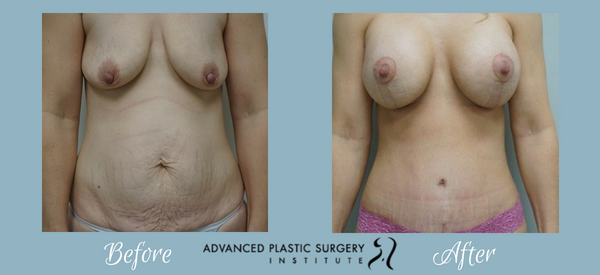 Mommy makeover is a shorthand phrase for a combination of plastic surgery procedures designed to address the physical toll that pregnancy and breastfeeding can take on a woman's body. The procedure usually includes a tummy tuck to create a flatter abdomen and cosmetic breast surgery to restore the breasts' fuller, more youthful appearance. Breast augmentation or a breast lift, or both, may be suitable, along with other body contouring procedures, such as liposuction.
Even though certain procedures are commonly performed during a mommy makeover, the operation can be customized to include other cosmetic surgery options or nonsurgical treatments. I discuss a patient's specific concerns during her consultation and create a surgical plan based on her goals.
One issue for women considering a mommy makeover is the timing of the procedure. That's especially true for moms with infants or toddlers at home. These are factors that should be considered before scheduling a mommy makeover procedure:
Plans for more children
This is really the most important issue to consider before scheduling a mommy makeover. If you're considering getting pregnant again within the next couple of years, I recommend waiting to get cosmetic surgery. Getting a tummy tuck or breast surgery doesn't affect a woman's ability to get pregnant, but the results of the surgery likely will be compromised.
If you're finished having children but recently had a baby, you should wait 3 to 6 months before scheduling a mommy makeover to ensure you're fully healed. Moms who breastfeed need to wait at least 3 months after they stop to allow hormone levels to return to normal levels.
Are you ready for recovery?
Chasing young children around the house or shuttling them to school, practices, or friends' homes takes a lot of energy. Before deciding to get a mommy makeover, you'll need to make sure that you have plenty of help lined up for the extended recovery that a mommy makeover requires. The benefit of combining procedures into a single operation is that patients only need to plan for one recovery period.
It's important that you get the rest you need during the first couple of weeks and have someone handling chores and errands. Because you can't lift anything heavier than 5 pounds after tummy tuck surgery, you won't be able to lift young children for at least a week.
Do you plan to lose weight?
Many moms have a "target weight" that they want to reach after having a baby. Shedding weight through exercise and watching what you eat is a healthy approach and can also boost confidence. Women who are still on their weight-loss journeys are better off waiting until they've reached their target weight before getting a mommy makeover. That's because continuing to lose weight after body contouring surgery can result in loose skin. Ideally, a mommy makeover patient maintains a relatively stable weight following the surgery.
The choice to get cosmetic surgery is one of the most personal decisions you can make. A mommy makeover can produce dramatic results, as you can see in our gallery of before-and-after photos featuring actual patients. It's important to honestly assess your personal situation before choosing to get a mommy makeover.
If you're considering a mommy makeover, or any of the surgeries that are typically a part of the procedure, scheduling a consultation with a board-certified plastic surgeon is the best place to start your journey. You can contact us using the online form or call our office in our office in Gilbert at (480) 466-7355 to schedule an appointment.