Dr. Josh Olson: Advanced Plastic Surgery Institute
1482 East Williams Field Road b101
Gilbert, AZ 85295
Phone: (480) 466-7355
Monday-Thursday: 9 a.m.-5 p.m.
Friday 9 a.m.-3 p.m.

Forever Young BBL™ 
Skin damage caused by exposure to the Arizona sun often leads to wrinkling, discoloration, and rough skin texture. That photoaging can be reversed with powerful Forever Young BBL treatments at our Gilbert, AZ, med spa in the Scottsdale and Queen Creek area. Sciton's versatile Forever Young platform uses advanced intense pulsed light (IPL) technology to treat skin conditions ranging from active acne to vascular lesions.
What Is BroadBand Light (BBL)?
Even though BBL is sometimes referred to as a laser treatment, the skin rejuvenation procedure uses broad-spectrum light energy to heat the skin's deeper layers. Sometimes called a photofacial, broadband light takes IPL treatments to another level. It is faster, more powerful, and involves less discomfort than previous IPL treatments, and it can address multiple signs of aging in different layers of the skin on the face, neck, hands, chest, and other areas of the body.
The light energy penetrates the outer layers of the skin, breaking down pigmentation and stimulating the skin's natural healing process. This, in turn, prompts the production of new collagen, resulting in improved skin tone, texture, and appearance.
The BBL® Hero™ device is the most advanced type of intense pulsed light available. It treats the face and the body and is 4 times faster and 3 times more powerful than a standard BBL treatment. It can be combined with Forever Young BBL for more extensive results.  
What Skin Concerns Does Forever Young BBL Treat?
Because the treatment uses multiple light wavelengths, Forever Young BBL can treat several skin issues in a single procedure. These conditions include:
Freckles, age spots, and other pigmented lesions

 

Small blood vessels

 

Cherry angiomas

 

Acne

 

Uneven skin tone

 
During your consultation, board-certified plastic surgeon Dr. Josh Olson engages in a discussion about your concerns and goals and examines the condition of your skin. He may recommend alternative skin rejuvenation treatments, such as
HALO® laser skin resurfacing
or skin tightening with the
Renuvion® (J-Plasma®)
device.
What Other Conditions Does BBL Treat?
The BBL platform includes other specialized devices that target specific skin conditions.  
Forever Clear BBL™
Light energy can effectively clear acne breakouts without creams or medication. Starting with blue BBL light treatments that target bacteria in the pores, the Forever Clear BBL then delivers yellow light energy to the skin's deeper layers, reducing inflammation and redness and triggering the regeneration of skin cells.
SkinTyte®
Using advanced infrared light, SkinTyte heats the skin's deeper layers while cooling the surface, so you'll remain comfortable during the procedure. SkinTyte helps tighten skin on the face, neck, hands, and other areas with rapid pulses of light that trigger the body's natural healing process.
Visit The Advanced Skin Lounge
Board-certified plastic surgeon Dr. Josh Olson established The Advanced Skin Lounge med spa as part of his plastic surgery practice to offer nonsurgical treatments such as Forever Young BBL™ to patients from Phoenix, Scottsdale, and Chandler, AZ. You can request a consultation using the online form or call us at (480) 466-7355 to schedule an appointment.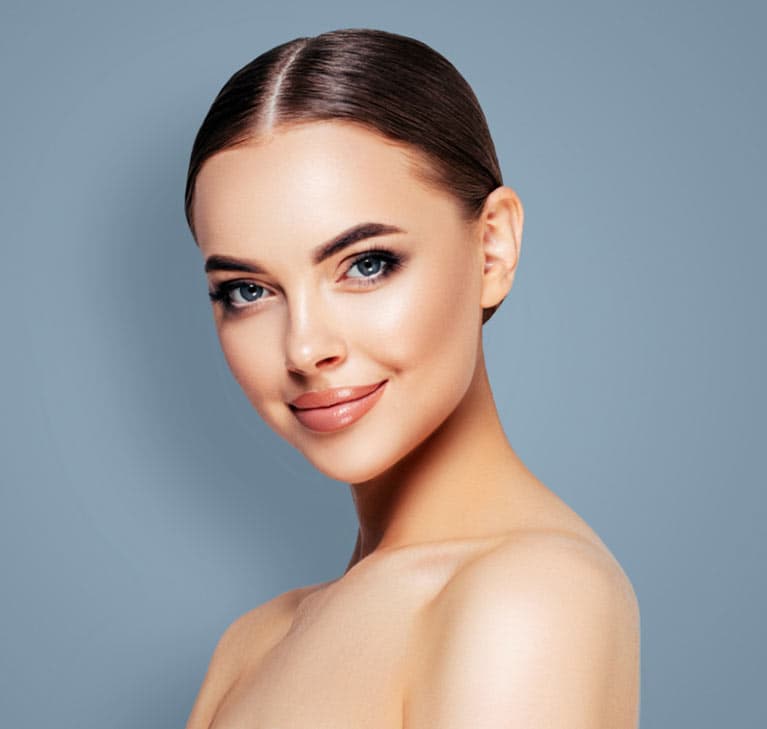 Discover Your Ideal Treatment
Explore our med spa services and find your perfect treatment with our interactive treatment planner. From dermal fillers to laser skin rejuvenation, this useful tool will guide you through your options and help you choose the perfect treatment for your aesthetic goals.
Plan My Treatment