Dr. Josh Olson: Advanced Plastic Surgery Institute
1482 East Williams Field Road b101
Gilbert, AZ 85295
Phone: (480) 466-7355
Monday-Thursday: 9 a.m.-5 p.m.
Friday 9 a.m.-3 p.m.

Nose Surgery
One of the most complex plastic surgery procedures is what some refer to as simply a "nose job." This surgery actually requires exceptional medical knowledge, attention to detail, and dexterity. Board-certified plastic surgeon Dr. Josh Olson is well-versed in the latest techniques for nose surgery, or rhinoplasty. At his office in Gilbert, AZ, he looks forward to helping all his patients on their path to better self-confidence.
Allow Dr. Olson to make your goals of a more balanced nose and face a reality with rhinoplasty. Contact our Gilbert, AZ office at (480) 466-7355, or request a consultation online. He serves patients from Chandler, Mesa, Tempe, and throughout the East Valley.
View Before & After Photos
Reasons for Rhinoplasty
Also referred to as "nose reshaping," rhinoplasty improves the aesthetic and functional aspects of a person's nose. People interested in rhinoplasty are usually looking to correct one or more of these issues:
Large or small nose
Long or flat nose
Narrow, wide, or bulbous nose tip
Wide, low, or rounded bridge
Turned-down or turned-up nose
Crooked nose
Long columella (tissue between the nostrils)
Uneven, flared, or narrow nostrils
Nose-related breathing difficulties
Injury-related irregularities
Undesirable results from a previous rhinoplasty (revision rhinoplasty)
Many rhinoplasty patients with age-related concerns often also get other facial procedures such as facelift or neck lift. Patients of all ages sometimes complement their new nose with medical spa services.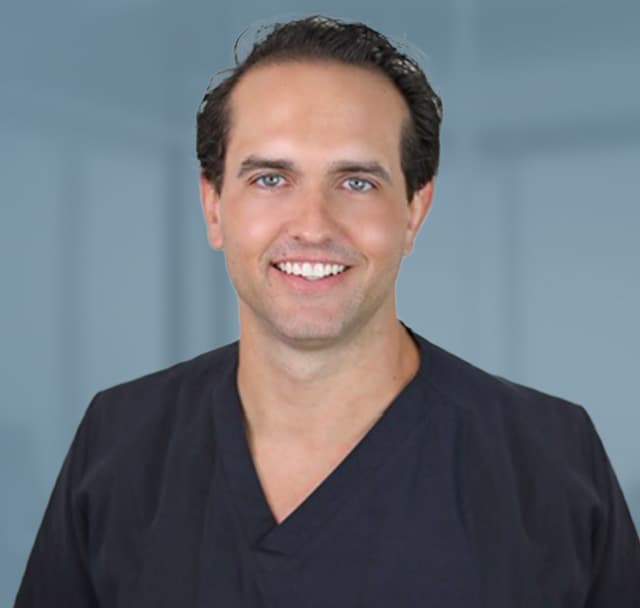 Meet Dr. Josh Olson
Board-Certified Plastic Surgeon
As a board-certified plastic surgeon in Gilbert, AZ, Dr. Josh Olson uses his world-class cosmetic plastic surgery training to meet all the aesthetic needs of the women and men he serves. What can he do for you?
Meet Dr. Josh Olson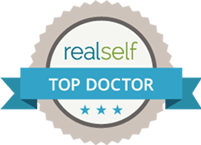 Your Choices
Dr. Olson will thoroughly evaluate your nose and entire facial structure. Then he will carefully determine which surgical approach will give you the balanced, natural-looking nose you desire. There are 2 main methods for rhinoplasty.
Endonasal (Closed) Rhinoplasty
Dr. Olson can perform many rhinoplasty treatments through the nostrils. All incisions are hidden inside the nose, leaving no visible scars. Because the opening of the nostril is narrow and there is limited mobility and visibility, this method is not appropriate for more severe correction.
External (Open) Rhinoplasty
This approach involves an incision across the columella, allowing Dr. Olson to pull the tissues of the nose back. This method offers improved access and a better view of the nasal structure, so it is the best choice for some patients.
Cost of Rhinoplasty
The price of nose surgery, or rhinoplasty, varies depending on the nature of your concerns and the techniques used by Dr. Olson during the procedure. Rhinoplasty performed at our practice ranges from $6,500 to $8,000, depending on several factors.
When choosing a surgeon for any cosmetic surgery — and especially for a complicated procedure such as rhinoplasty — the training, experience, and demonstrated results should carry more weight than cost. Patients travel from the Scottsdale area to Gilbert to have a board-certified plastic surgeon with Dr. Olson's background perform their surgeries.
Recovery & Results
This outpatient procedure can be performed using general anesthesia or local anesthesia with sedation. You will likely wear a splint on your nose for up to 1 week to protect and stabilize it after surgery. Dressings and stitches that don't dissolve will be removed after about a week or sooner. Strenuous activities should be avoided for about 3 weeks.
Recovery depends on your body and the specifics of the procedure. Temporary bruising and swelling will appear around the nose, eyes, and cheeks. Bruising usually resolves after about a week, with visible swelling lasting several weeks.
Your results should be apparent after only a few weeks. Healing will continue for the first year, after which your final results should appear.

A Reputation Built on Results
Amazing surgeon, very professional and I LOVE my results! The staff was wonderful and so friendly! Not...
Mommy makeover 4 days post-op - painful & everything good so far I'm currently 4 days post op and figured...
Mommy makeover 4 days post-op - painful & everything good so far I'm currently 4 days post op and figured...
Mommy makeover 4 days post-op - painful & everything good so far I'm currently 4 days post op and figured...
Back to Top