Dr. Josh Olson: Advanced Plastic Surgery Institute
1482 East Williams Field Road b101
Gilbert, AZ 85295
Phone: (480) 466-7355
Monday-Thursday: 9 a.m.-5 p.m.
Friday 9 a.m.-3 p.m.

Brazilian Butt Lift
Many people desire round, shapely buttocks to improve their proportions and enhance their figures. But for some, even the most disciplined workout regimen can't create the significant boost they want. Dr. Josh Olson offers a solution with the Brazilian butt lift for patients from Gilbert, Chandler, and Scottsdale, AZ. This procedure uses a patient's own fat to augment and reshape the buttocks for an appealing silhouette. Dr. Olson received specialized training in Brazil for this surgery and has the experience to give patients the results they desire.
Allow Dr. Josh Olson to make your goals of a shapelier butt a reality with buttock augmentation using your own fat. Contact our office in Gilbert at (480) 466-7355, or request a consultation online. Women and men visit him for Brazilian butt lift surgery from Chandler, Mesa, and other nearby Arizona communities
Brazilian Buttock Lift

Before & After Photos
WARNING:
This feature contains nudity. Please click OK to confirm you are at least 18 years of age and are not offended by such material.
OK
Brazilian Buttock Lift

Before & After Photos

Keep in mind that each patient is unique and your results may vary.

Keep in mind that each patient is unique and your results may vary.
Reasons for Brazilian Butt Lift
Most people who pursue Brazilian butt lift surgery (also called BBL) cite one or more of the following reasons:
Buttocks that appear too small for their bodies, creating an unbalanced look
Buttocks that lack curve and shape
Buttocks that sag or appear flat or loose after aging or weight loss
Trouble finding clothes that fit well
Because Brazilian butt lift surgery uses your own fat harvested via liposuction, many people choose to enhance their results with further body contouring. During your consultation, Dr. Olson will carefully evaluate your physical areas of concern and talk with you about your lifestyle and desired outcome. This helps him work with you to develop a surgical approach that meets all of your goals.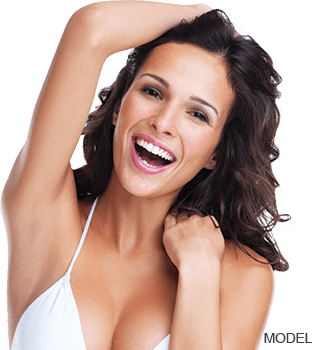 Complete the Look
Enhancing a single aspect of your appearance can inspire you to address other areas you wish to improve. Ask Dr. Olson about combining your treatment for a more complete and stunning transformation.
How Does Brazilian Butt Lift Surgery Work?
Dr. Olson uses a special liposuction technique when extracting fat to ensure the cells remain healthy and viable for grafting. Once he's completed the liposuction procedure, Dr. Olson purifies the fat cells to prepare them for transplant. He then injects these fat cells into the buttocks using a fine needle. He artfully adds fat and contours the area to create an appealing, round shape, forming the results you want.
Where Do You Take Fat From for BBL?
During BBL surgery, Dr. Olson harvests fat from one or more donor areas using liposuction. One of the benefits of this procedure is that it enhances multiple areas at once: the buttocks and the areas where unwanted fat is harvested. Dr. Olson can perform the liposuction portion of the procedure on one or more of the following areas:
Brazilian Butt Lift Specialist
After completing his plastic surgery residency at the University of Utah, Dr. Olson continued his training at Brazil's prestigious Ivo Pitanguy Clinic. His study of Brazilian butt lift in its country of origin has given him a unique perspective and understanding of the procedure that's unmatched by many American surgeons.
Abdomen
Hips
Thighs
Areas of the buttocks where fat is undesirable, particularly in the lower portion
How Much Does a Brazilian Butt Lift Cost in Scottsdale and Phoenix?
The price of a Brazilian butt lift performed by Dr. Olson ranges from $8,500 to $13,500. Because this procedure involves liposuction to harvest fat used in the procedure, the price of the surgery varies based on the number of treatment areas included. Many patients want liposuction to contour other parts of the body, in addition to the buttocks.
While cost is a factor in choosing a plastic surgery practice, it shouldn't be the primary reason for your decision. Patients looking for a surgeon in Phoenix to perform a Brazilian butt lift often choose to travel to Gilbert for their procedure after meeting with Dr. Olson and learning about his specialized training at Brazil's prestigious Ivo Pitanguy Clinic.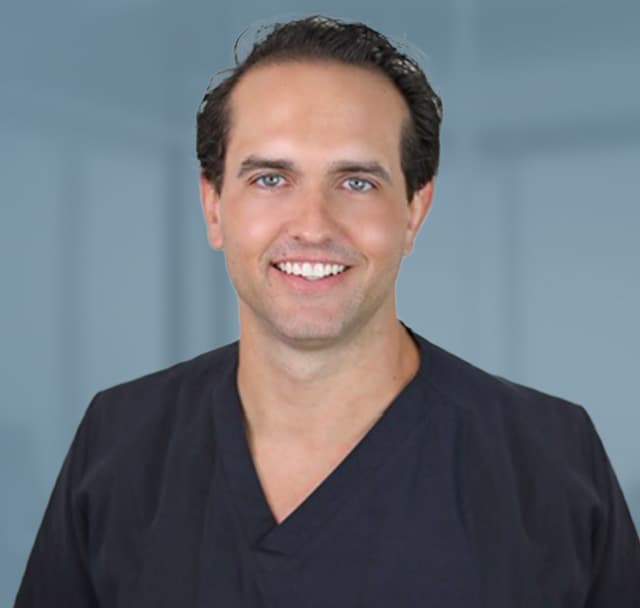 Meet Dr. Josh Olson
Board-Certified Plastic Surgeon
As a board-certified plastic surgeon in Gilbert, AZ, Dr. Josh Olson uses his world-class cosmetic plastic surgery training to meet all the aesthetic needs of the women and men he serves. What can he do for you?
Meet Dr. Josh Olson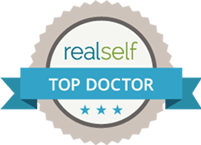 Brazilian Butt Lift Recovery
Brazilian butt lift surgery is an outpatient procedure, and you'll be permitted to return home the same day with the help of a friend or family member. It's important to give your body the rest it needs while you heal. Although each patient's individual timeline is different, here are some typical guidelines to follow.
Surgical drains: You may have surgical drains in place for several days to minimize swelling and ensure your incisions heal undisturbed. Dr. Olson typically removes these thin, plastic tubes about 1 week after surgery. Dr. Olson or a member of his medical staff gives you thorough instructions on properly caring for your drains. Drains are not always necessary and may depend on the amount of fat removed or if buttock implants are placed.
Compression garments: These special garments keep your buttocks supported as they heal and further reduce swelling. You may need to wear these garments for several weeks, but they are easily concealed beneath clothing.
Walking: Because the muscles in our buttocks are used for so many of our daily activities, walking may be uncomfortable at first. Most patients are able to take short walks around the house the day after surgery, gradually working up to longer distances.
Lying down: For the first few weeks following surgery, Dr. Olson advises Brazilian butt lift patients to lie on their stomachs or sides while sleeping, watching TV, or resting. This reduces pressure on the buttocks and helps them heal properly.
Returning to work: You may return to work within 1 to 2 weeks, but it's important to sit with the aid of a pillow. Some patients who wish to be discreet about surgery instead work at home for several weeks following Brazilian butt lift.
Resuming workouts: Dr. Olson recommends postponing exercise for 6 to 8 weeks after surgery, including upper body workouts. This allows the buttocks to completely heal undisturbed and ensures even, voluptuous results without excessive scarring or swelling.
How Long Does a Brazilian Butt Lift Last?
By following Dr. Olson's instructions after surgery, you can ensure that you look your best for many years, particularly if you maintain a stable weight. Your Brazilian butt lift scars should be quite discreet. Both liposuction and the injections of fat to the buttocks require very small incisions.
When Will I See My Final Results?
Although you'll likely notice results as soon as your procedure is over, it may take a few months for postoperative swelling to fully resolve. As the weeks pass, you'll be able to better visualize your ultimate results. You'll notice that your pants, shorts, and swimwear fit better, and your figure will likely look much more balanced and harmonized.

A Reputation Built on Results
Amazing surgeon, very professional and I LOVE my results! The staff was wonderful and so friendly! Not...
Mommy makeover 4 days post-op - painful & everything good so far I'm currently 4 days post op and figured...
Mommy makeover 4 days post-op - painful & everything good so far I'm currently 4 days post op and figured...
Mommy makeover 4 days post-op - painful & everything good so far I'm currently 4 days post op and figured...
Back to Top