Dr. Josh Olson: Advanced Plastic Surgery Institute
1482 East Williams Field Road b101
Gilbert, AZ 85295
Phone: (480) 466-7355
Monday-Thursday: 9 a.m.-5 p.m.
Friday 9 a.m.-3 p.m.

Breast Implant Options
The decision to enhance your breasts through cosmetic surgery is just the first step in a highly personal process that involves several choices. Board-certified plastic surgeon Dr. Josh Olson can listen to your goals and preferences during a consultation and can help you understand the options you have for breast implants at his practice in Gilbert, AZ.
Allow Dr. Olson to assist you in choosing the size, shape, and material of your breast implants. Women from Chandler, Mesa, and Tempe, AZ, and throughout the East Valley may request a consultation online with Dr. Olson, or call our cosmetic surgery office in Gilbert at (480) 466-7355.
Breast Augmentation

Before & After Photos
WARNING:
This feature contains nudity. Please click OK to confirm you are at least 18 years of age and are not offended by such material.
OK
Breast Augmentation

Before & After Photos

Keep in mind that each patient is unique and your results may vary.

Keep in mind that each patient is unique and your results may vary.
Which Breast Implant Is Best for Me?
Women considering breast augmentation have a variety of choices when it comes to breast implants. Many of Dr. Olson's patients have carefully considered the size of breast implants they want before meeting with him. That is an important decision, but it is only one of several choices patients need to make. Other factors include filler material, shape, and texture. Implants also come in different profiles, which is essentially a measure of how far they project from the body.
Dr. Olson can talk you through each one of these options, also important considerations for breast reconstruction patients. Each choice should be influenced by physical characteristics, including your body's frame, your skin elasticity, and the amount of breast tissue you have. Review the sections below for more information about each of your options.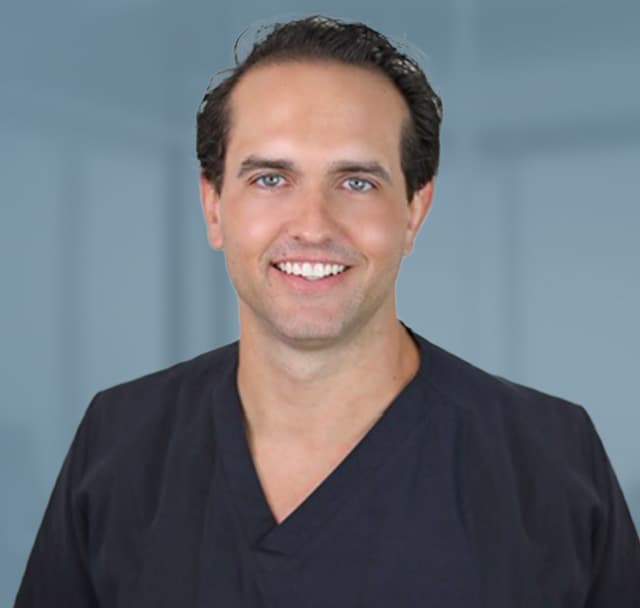 Meet Dr. Josh Olson
Board-Certified Plastic Surgeon
As a board-certified plastic surgeon in Gilbert, AZ, Dr. Josh Olson uses his world-class cosmetic plastic surgery training to meet all the aesthetic needs of the women and men he serves. What can he do for you?
Meet Dr. Josh Olson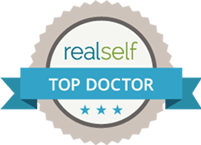 How Do I Choose a Breast Implant Size?
Because each patient's physical characteristics are unique, the results of your breast augmentation may look different than that of another patient with the same sized implants. The ideal breast implant size for you depends on a number of factors, including:
Your cosmetic goals
The width of your natural breasts, chest, and shoulders
Your lifestyle. If you're a runner, for example, you'll want to consider how larger breasts may affect that activity.
Dr. Olson can use his trained aesthetic eye to help you choose the size that will best meet your cosmetic goals, but the ultimate decision is yours. He encourages patients to review his photo gallery to get an idea of the results they can expect from different sizes of implants.
How many cc are in a bra cup size?
There is no standard measurement for the volume of a bra cup size. The actual size of a C cup, for example, varies from one brand of bra to another. Breast implants are measured in cubic centimeters (cc), not cup size. So, Dr. Olson will take into account your existing breast tissue and desired size when choosing the implant size for each breast.
Is Silicone or Saline Better for Breast Implants?
While this decision comes down to personal preference, patients generally prefer silicone gel breast implants. Here are the varieties Dr. Olson offers:
Saline: These implants contain a sterile saltwater solution that is biocompatible and biodegradable. Saline implants are a suitable option for women with enough existing breast tissue to camouflage the edges of the implants. Saline implants generally require smaller incisions because they are filled after being inserted, unlike silicone implants. That also allows Dr. Olson to fine-tune the amount of the saline solution in each implant during surgery, letting him address issues such as breast asymmetry.
Silicone gel: Patients overall tend to think silicone gel implants look and feel more natural than saline implants. There are numerous size and shape options available in silicone implants, which are the most popular implants in the U.S. Silicone implants require a slightly larger incision than needed for saline implants, but Dr. Olson is able to make the incisions very inconspicuous.
Highly cohesive silicone gel: Gummy bear, or form-stable implants, are a subcategory of silicone implants. They are firm but pliable, and they hold their shape even when cut. These implants often require a slightly larger incision to fit the implant but can create a pleasant natural shape to the breast.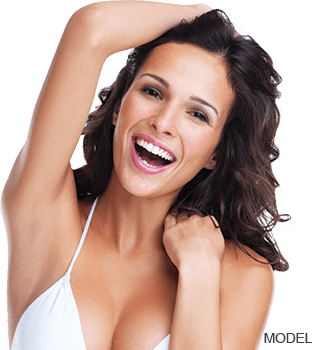 Complete the Look
Enhancing a single aspect of your appearance can inspire you to address other areas you wish to improve. Ask Dr. Olson about combining your treatment for a more complete and stunning transformation.
Are Round or Teardrop Implants Better?
Breast implants can be either round or anatomically shaped, resembling a teardrop. Most patients choose round implants. Both saline and silicone implants come in either shape.
Round implants are usually preferable for those who want more "upper pole fullness." This means there is more volume at the top of the breast, leading to more cleavage.
Teardrop implants (also called anatomical and shaped) have a sloping, teardrop shape with more volume at the bottom. This shape mimics the appearance of a natural breast which may provide a more subtle enhancement than a round implant.
What's the Difference Between Smooth and Textured Implants?
The exterior shell of breast implants is either smooth or textured. Some of the differences include:
Smooth: Breast implants with smooth shells move easily and naturally within the breast. Smooth, round implants that rotate inside the breast don't pose an aesthetic problem. A shaped implant that shifts, however, may appear unnatural and need to be corrected with implant revision surgery.
Textured: Textured implants attach to the natural breast tissue and remain in place within the breast. That's why most anatomically shaped implants come with a textured exterior. There is also research that suggests textured implants reduce the hardening of scar tissue that occasionally follows breast augmentation, known as capsular contracture.
How Do You Determine the Right Breast Implant Profile?
Chest width is a key factor in determining the right breast implant profile. An implant's profile refers to its height (how much it sticks out from its base) versus the width of its base. There are a few variations, but most implants are available in profiles that are generally low, moderate, moderate plus, and high. Dr. Olson will examine your chest and help you choose the profile that best suits your frame and your cosmetic goals.
Please visit our Breast Augmentation FAQ page for answers to other common questions about breast enhancement surgery.

A Reputation Built on Results
Mommy makeover 4 days post-op - painful & everything good so far I'm currently 4 days post op and figured...
Mommy makeover 4 days post-op - painful & everything good so far I'm currently 4 days post op and figured...
Staff was amazing from start to finish! Super friendly professional and kind! Easy process at least...
From the moment I walked in I felt very comfortable with the office and staff and I never had to wait...
Back to Top