Dr. Josh Olson: Advanced Plastic Surgery Institute
1482 East Williams Field Road b101
Gilbert, AZ 85295
Phone: (480) 466-7355
Monday-Thursday: 9 a.m.-5 p.m.
Friday 9 a.m.-3 p.m.

Facelift & Neck Lift
The signs of aging begin to affect us all at different times, but modern cosmetic medicine can allow us to stave off the emergence of droopy skin, sagging jowls, and deep lines and wrinkles. Board-certified plastic surgeon Dr. Josh Olson provides facelift and neck lift surgery in Gilbert for women and men from in and around Chandler, Mesa, and Tempe, AZ, who are interested in holding the signs of age at bay.
To find out how facial plastic surgery can enhance your appearance, request a consultation online with Dr. Josh Olson. You can also call our office in Gilbert at (480) 466-7355 to schedule an appointment.
Reasons for Facelift and Neck Lift
Throughout our lives, gravity and the sun take a constant toll on the skin, which loses its resiliency over time. This can lead to saggy skin and premature aging. Patients from their late 30s to their 80s often choose facial cosmetic surgery in order to:
Remove excess skin
Tighten skin and facial support to a more youthful position
Restore definition in the neck and jaw
Reduce lines and wrinkles
Enhance confidence
A rhytidectomy, or facelift, addresses the lower half of the face and the neck. If you are concerned with a wrinkled forehead or eyelids, a brow lift or eyelid surgery may better suit you. Renuvion® skin tightening may be used as a nonsurgical alternative to these procedures or to complement surgical results by tightening the skin and smoothing away lines and wrinkles.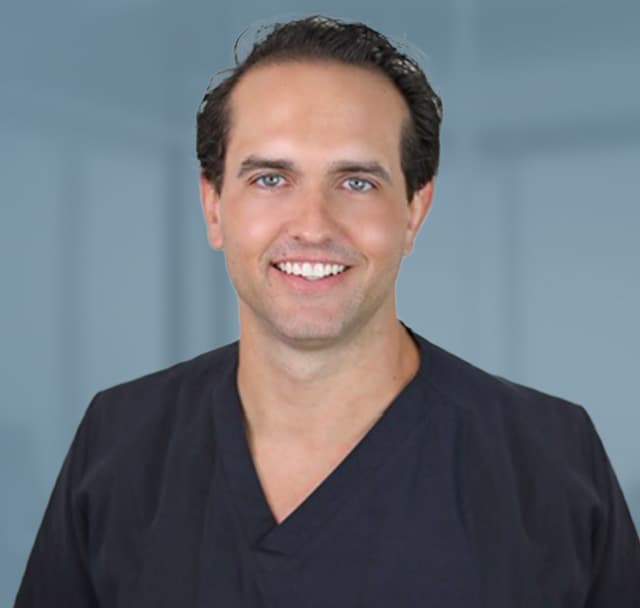 Meet Dr. Josh Olson
Board-Certified Plastic Surgeon
As a board-certified plastic surgeon in Gilbert, AZ, Dr. Josh Olson uses his world-class cosmetic plastic surgery training to meet all the aesthetic needs of the women and men he serves. What can he do for you?
Meet Dr. Josh Olson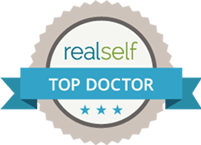 What Are the Different Types of Facelifts?
Dr. Olson uses different techniques depending on the degree and type of correction needed. He will use his expertise to assess your facial structure and the quality of your facial tissues and then recommend the right approach for your needs and goals. Here are some of the available surgery options:
Deep Plane & Sub-SMAS Facelift
Sagging and wrinkling of the skin are usually symptomatic of underlying conditions. These facelift techniques address such issues beneath the skin, making the results are more durable and longer-lasting.
Short-Scar Facelift
Also referred to as a "mini lift" or "S-lift," the short-scar technique relies on smaller incisions. This allows for a quicker recovery. This is an excellent option for candidates who don't have significant skin laxity in the neck.
Fat Grafting
This approach uses tissue from your own body and is a fantastic alternative or complement to other treatments. It is best suited for restoring fullness that is lost with age in the mid-face region, including the cheeks and wrinkles between the nose and mouth.
How Much Does a Facelift Cost in Scottsdale and Phoenix?
The price of a facelift performed by Dr. Olson ranges from $8,000 to $10,000. With many facelift techniques at his disposal, Dr. Olson can customize the surgery to address your specific needs. The final price of your facelift is a reflection of that customization. A mini facelift may be combined with eyelid surgery, for example, so the specific price of your procedure is quoted at the end of the consultation. Some patients also want nonsurgical skin resurfacing treatments as part of their procedure, which can also increase the cost.
Keep in mind that cost shouldn't be the primary factor when choosing a facial plastic surgeon. Expertise is much more important, and patients in the Scottsdale area choose to travel to Gilbert to have a surgeon with Dr. Olson's technical skill and training perform their surgeries.
What Type of Anesthesia Is Used for a Facelift?
Dr. Olson performs this outpatient procedure using general anesthesia, so make sure someone is available to drive you home.
How Long Does It Take To Recover From a Facelift?
Facelift recovery depends on the procedure performed. For a full facelift, allow yourself about 2 weeks for your face to return to a more natural appearance. Bruising and swelling are typically mild. You will need to limit certain activities throughout your recovery. With makeup, one may be back to work within a week.
When Will I See My Final Results?
After several weeks, you will enjoy firmer skin and a more youthful face. Facial surgery scars are hidden in the natural contours of the hairline and ears and are usually imperceptible.

A Reputation Built on Results
Mommy makeover 4 days post-op - painful & everything good so far I'm currently 4 days post op and figured...
Mommy makeover 4 days post-op - painful & everything good so far I'm currently 4 days post op and figured...
Staff was amazing from start to finish! Super friendly professional and kind! Easy process at least...
From the moment I walked in I felt very comfortable with the office and staff and I never had to wait...
Back to Top