Dr. Josh Olson: Advanced Plastic Surgery Institute
1482 East Williams Field Road b101
Gilbert, AZ 85295
Phone: (480) 466-7355
Monday-Thursday: 9 a.m.-5 p.m.
Friday 9 a.m.-3 p.m.

Laser Hair Removal
Unwanted facial and body hair can be a thing of the past. Thanks to laser hair removal in Gilbert, AZ, men and women no longer have to endure painful waxing and tedious shaving. Dr. Josh Olson of Advanced Plastic Surgery Institute achieves long-lasting relief from unwanted hair safely for people with most skin tones.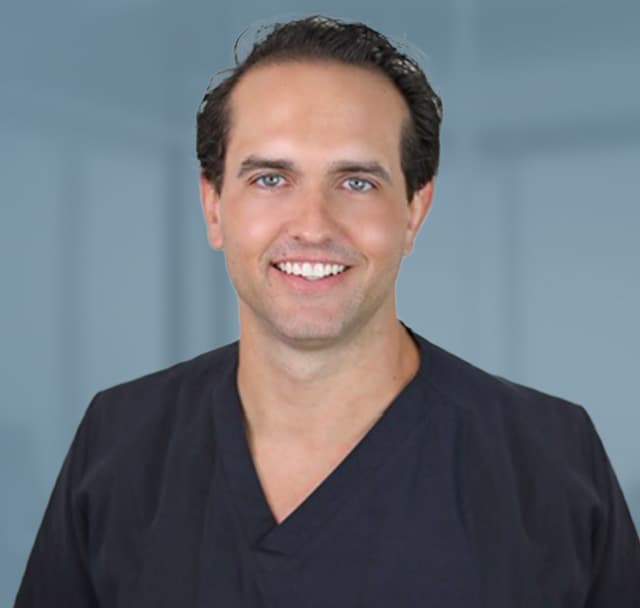 Meet Dr. Josh Olson
Board-Certified Plastic Surgeon
As a board-certified plastic surgeon in Gilbert, AZ, Dr. Josh Olson uses his world-class cosmetic plastic surgery training to meet all the aesthetic needs of the women and men he serves. What can he do for you?
Meet Dr. Josh Olson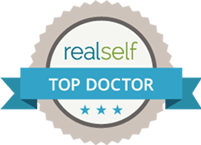 How Laser Hair Removal Works
These treatments heat up the pigment in the hair with laser energy to damage the follicles without harming the surrounding skin. The hair falls out of the treated follicles within around 2 weeks. Because hair grows in cycles multiple treatments are necessary to treat each area effectively.
What Is BARE HR® Laser Hair Removal?
The BARE HR laser platform from Sciton sets itself apart from other laser hair removal treatments in Arizona because it uses 3 unique wavelengths for truly customized hair reduction. Suitable for virtually all skin and hair types, you can schedule hair removal treatments any time of the year. 
In addition to its versatility, the BARE HR platform offers the fastest laser hair removal treatment times available and can treat larger areas. This means any area of the body can be treated in minutes, including legs, arms, back, chest, underarms, face, and the bikini area.  
BARE HR is the only hair removal treatment that delivers ultra-short pulses of energy, reaching the optimal temperature to destroy hair follicles without affecting the surrounding skin. It provides greater efficiency for superior results in the shortest time. 
Can Laser Hair Removal Be Done Everywhere?
These treatments are safe and effective for use on most areas of unwanted hair, which commonly include:
Face including upper lip, between the eyebrows, and cheeks
Underarms
Upper back and shoulders
Legs
Bikini area
Many patients have other medspa treatments when they come in for laser hair removal such as BOTOX® injections, lip fillers, and CoolSculpting®.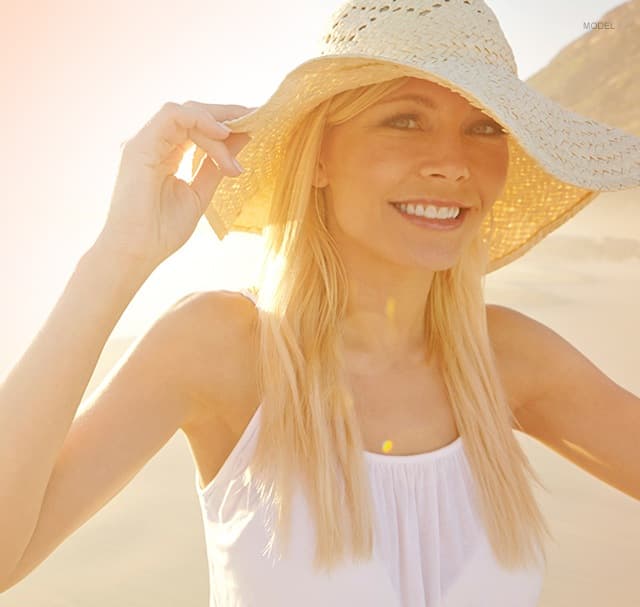 The Advanced Skin Lounge: Official Med Spa of the Miss Arizona Pageant
The Advanced Skin Lounge—the dedicated med spa of Advanced Plastic Surgery Institute—is proud to serve as the Official Med Spa of the Miss Arizona Pageant. Every year, contestants showcase their talent, leadership, and intelligence, demonstrating that beauty is more than skin deep.
Enhance your own natural radiance at The Advanced Skin Lounge with skincare solutions and nonsurgical med spa treatments. Dr. Olson and his team offer specials and loyalty programs to help patients save on their favorite cosmetic products.
What To Expect
Laser hair removal is an outpatient procedure that is well tolerated. Typically patients do not require local anesthetic or pain medication and experience only mild discomfort.
What Should I Not Do Before Laser Hair Removal?
For optimal safety and results, be sure to follow these recommendations:
Do not pluck or wax the hairs you want to get rid of for at least 2 weeks before your treatment. There needs to be hair in the follicles for the laser to heat up.
Do not drink alcohol 24 hours before your treatment.
Do not have laser hair removal if you have used a sunless tanner or have a natural sun tan.
Laser Hair Removal Recovery
Treated areas often look pink and feel warm like a mild sunburn after laser hair removal. There may also be mild swelling around the treated follicles. These side effects typically go away within 24 hours. While there is no downtime needed, you should avoid exposure to excessive heat and postpone strenuous exercise until the following day. Wear sunscreen with at least SPF 30 whenever you are outside.
How Many Laser Hair Removal Treatments Do I Need?
Patients typically need 5 to 6 treatments to address all hairs in the targeted area when they are in the growth phase. Treatments should be spaced 6 to 8 weeks apart.
Allow board-certified plastic surgeon Dr. Olson to make your goals of clear, smooth skin a reality with laser hair removal. Call The Advanced Skin Lounge medical spa in Gilbert at (480) 466-7355 or request a consultation using our online form. Women and men visit us for laser hair removal from Chandler, Mesa, Tempe, and other nearby communities.

A Reputation Built on Results
Amazing surgeon, very professional and I LOVE my results! The staff was wonderful and so friendly! Not...
Mommy makeover 4 days post-op - painful & everything good so far I'm currently 4 days post op and figured...
Mommy makeover 4 days post-op - painful & everything good so far I'm currently 4 days post op and figured...
Mommy makeover 4 days post-op - painful & everything good so far I'm currently 4 days post op and figured...
Back to Top