Dr. Josh Olson: Advanced Plastic Surgery Institute
1482 East Williams Field Road b101
Gilbert, AZ 85295
Phone: (480) 466-7355
Monday-Thursday: 9 a.m.-5 p.m.
Friday 9 a.m.-3 p.m.

Breast Reduction
Dr. Josh Olson of Advanced Plastic Surgery Institute performs breast reduction to provide relief for women from Gilbert, Chandler, and other East Valley cities who are suffering from the physical and emotional effects of overly large breasts. Reduction procedures create some of the most satisfied patients in plastic surgery. Dr. Olson can alleviate symptoms while producing natural-looking results.
Allow board-certified plastic surgeon Dr. Olson to enhance your quality of life through breast reduction. Call our office in Gilbert at (480) 466-7355, or request a consultation online.
Breast Reduction

Before & After Photos
WARNING:
This feature contains nudity. Please click OK to confirm you are at least 18 years of age and are not offended by such material.
OK
Breast Reduction

Before & After Photos

Keep in mind that each patient is unique and your results may vary.

Keep in mind that each patient is unique and your results may vary.
Reasons for Breast Reduction
Oversized breasts commonly cause pain in the back, shoulders, neck, and arms. They can also cause problems with posture, deep grooves in the shoulders from bra straps digging in, irritation beneath the breasts, and even nerve damage. Women visit Dr. Olson for breast reduction for one or a combination of the following reasons:
Increasing physical comfort
Diminishing or eliminating related symptoms
Improving shape and position
Balancing the size of uneven breasts
Reducing unwanted attention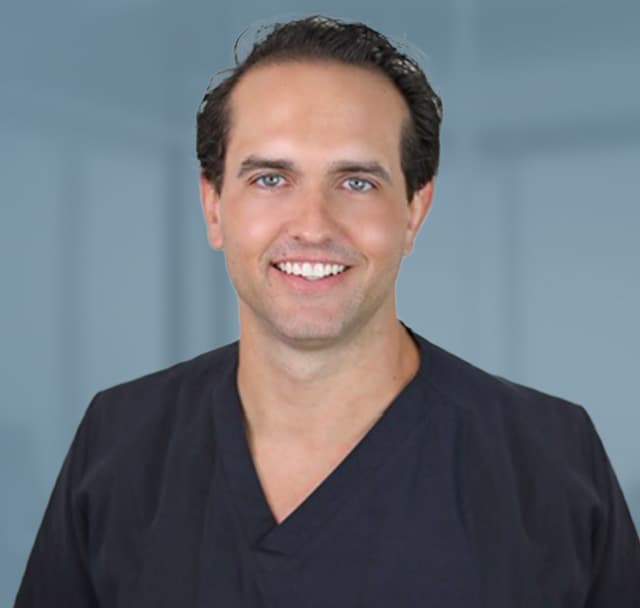 Meet Dr. Josh Olson
Board-Certified Plastic Surgeon
As a board-certified plastic surgeon in Gilbert, AZ, Dr. Josh Olson uses his world-class cosmetic plastic surgery training to meet all the aesthetic needs of the women and men he serves. What can he do for you?
Meet Dr. Josh Olson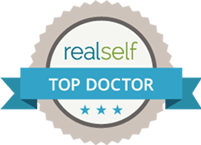 Your Choices
Known medically as reduction mammaplasty, breast reduction surgery shares commonalities with breast lift surgery, but the goals of each procedure differ. With a breast reduction, the goal is removal of excess breast tissue. Dr. Olson prides himself on spending extra time shaping the breast to ensure the best aesthetic results possible, and he typically uses 1 of 2 primary methods.
Vertical Reduction (Lollipop Incision)
Dr. Olson usually recommends this method for patients who need less tissue removed. It involves a circular incision around the areola and a vertical incision from the bottom of the areola down to the crease beneath the breast (also called the inframammary fold, or IMF). These incisions produce a lollipop shape.
Inferior Pedicle (Wise Pattern, Inverted-T, or Anchor Incision)
For women requiring greater reduction, Dr. Olson may suggest this approach. Its 3 incisions — around the areola, down from the areola to the IMF, and along the IMF — create an upside-down "T" or anchor shape.
Free Nipple Graft
Dr. Olson rarely performs this technique, but he may recommend it for extremely sagging (ptotic) breasts. In this method, the nipple-areola complex is detached from the breast and reattached at a higher, more aesthetically pleasing position. The nipple and areola lose sensation, and nursing is no longer possible.
Cost of Breast Reduction
The price of a breast reduction procedure with Dr. Olson ranges from $8,500 to $9,000. Because of his extensive background and expertise, women looking for a board-certified plastic surgeon in Phoenix often make the trip to our Gilbert practice. The cost of breast reduction can vary somewhat based on the specific surgical techniques required. Dr. Olson will walk you through that during your consultation.

A Reputation Built on Results
You deserve the highest caliber of service, care, and results, and at Advanced Plastic Surgery Institute, we're committed to providing all that and more. But don't take our word for it—see for yourself what our actual patients have to say about their experiences with us.
Read More Patient Reviews
Recovery & Results
Breast reduction is an outpatient procedure performed under general anesthesia, so patients need someone to drive them home. Patients may be able to resume work after about 5 to 7 days, and any physically demanding activities should be avoided for several weeks. Pain medication can help patients manage any discomfort during recovery.
Patients can expect bruising, swelling, and most discomfort to disappear after several weeks. After about 3 to 4 months, results will begin to appear. Most importantly, patients will start to notice improved comfort at this time.
The Latest Posts From Dr. Olson's Blog
From the Blog
Have you decided that it's time to regain your pre-pregnancy body with a ? In Gilbert, AZ, board-certified plastic surgeon Dr. Josh Olson specializes in the body contouring procedures that are usually combined in a Mommy Makeover. In the infographic below, learn more about the benefits of these procedures and then to schedule a consultation…
Continue Reading
---
From the Blog
Probably the most common request we hear from patients who come in for lip injections at our Gilbert, AZ, med spa, The Advanced Skin Lounge, is to produce results that look natural but noticeable. It takes a skilled injector who understands the ways different fillers work and the anatomy of lips to create those beautiful…
Continue Reading
---
From the Blog
When I consult with patients considering a tummy tuck at my Gilbert practice near Scottsdale, AZ, a primary concern is about the scar that results after the surgery. The first thing to know about tummy tuck scars is that your plastic surgeon's incision expertise is vital. When discussing scarring with potential tummy tuck patients, I…
Continue Reading
---
Back to Top