Dr. Josh Olson: Advanced Plastic Surgery Institute
1482 East Williams Field Road b101
Gilbert, AZ 85295
Phone: (480) 466-7355
Monday-Thursday: 9 a.m.-5 p.m.
Friday 9 a.m.-3 p.m.

BBL® HERO™ IPL
Arizona's beautiful landscape is irresistible, and you may spend a lot of time exploring outdoors throughout the year. Unfortunately, the sun can take a toll on your skin's complexion, causing age spots and other unsightly discoloration. Men and women from Queen Creek and the surrounding areas seek treatments using Broadband Light (BBL) HERO's advanced light-based technology at our Gilbert, AZ, practice to safely and effectively address skin conditions associated with sun damage and aging with little downtime. 
What Is BroadBand Light?
BBL is an advanced type of intense pulsed light (IPL) technology that delivers light energy below the skin, treating skin conditions associated with aging, active lifestyles, hyperpigmentation, small facial veins, rosacea, and other conditions. The FDA-cleared technology is often called a photofacial, but it can be used to treat the hands, chest, legs, and other areas of the body.
When the tissue absorbs the heat generated by the pulses of light energy, the skin cells generate new collagen. This process helps restore the skin's youthfulness in addition to eliminating blood vessels that cause discoloration. It also reduces melanin, which is responsible for the appearance of pigmented lesions.
What Is BBL HERO?
BBL HERO takes BBL treatments to another level. It's a faster and more powerful version of BBL, rejuvenating skin at the cellular level. During a BBL HERO treatment, the device delivers pulses of light in nanoseconds, meaning providers can seamlessly move the handpiece across the treatment area instead of using a stamping technique. That nearly continuous movement produces more uniform results with greater efficiency.
During a BBL HERO treatment, you'll feel a sensation of warmth as the light flashes. A powerful cooling mechanism keeps your skin comfortable, and no numbing cream is needed unless you have sensitive skin. Each area takes only a few minutes to treat because the BBL HERO device is 4 times faster than a typical BBL treatment.
Who Is a Good Candidate for BBL HERO Treatments?
BBL HERO can safely treat most skin types and is an excellent option for women and men who want a no-downtime skin rejuvenation treatment. A series of treatments are usually required to achieve the desired outcome. You are a good candidate for BBL HERO if you are in good overall health, have realistic expectations, and want to treat skin conditions such as:
Age spots
Freckles
Sun damage
Uneven skin tone
Redness
Vascular lesions like cherry angiomas, rosacea, and telangiectasias
Melasma
During your consultation, we can determine if BBL HERO is right for you and create a customized treatment plan to address your specific concerns.
Can You Combine BBL HERO With Other Treatments?
Skin rejuvenation often requires combining different treatment technologies, and BBL HERO is no different. Combining BBL HERO with MOXI® laser treatments is a popular option for many patients. Another option is combining Halo® hybrid fractional laser treatments with BBL HERO to address age spots, sun damage, and wrinkles.
What Is Recovery Like After BBL HERO Treatments?
Patients can return to work or other normal activities immediately after their treatments but need to avoid direct sun exposure for at least 2 weeks. It's important to apply sunscreen every day, even when you aren't spending much time outside. You should expect the treatment areas to look and feel sunburned for the rest of the day after your appointment. If the treatment involves pigmented lesions, they will look darker immediately after the treatment before sloughing off.
It usually takes about 4 weeks to see the results of a BBL HERO treatment. We recommend scheduling 2 to 4 treatments about 6 weeks apart to get an optimal outcome.
Visit The Advanced Skin Lounge
Board-certified plastic surgeon Dr. Josh Olson established The Advanced Skin Lounge med spa to offer nonsurgical treatments such as BBL HERO skin rejuvenation to patients from Phoenix, Scottsdale, and Chandler, AZ. You can request a consultation using the online form or call us at  (480) 466-7355 to schedule an appointment.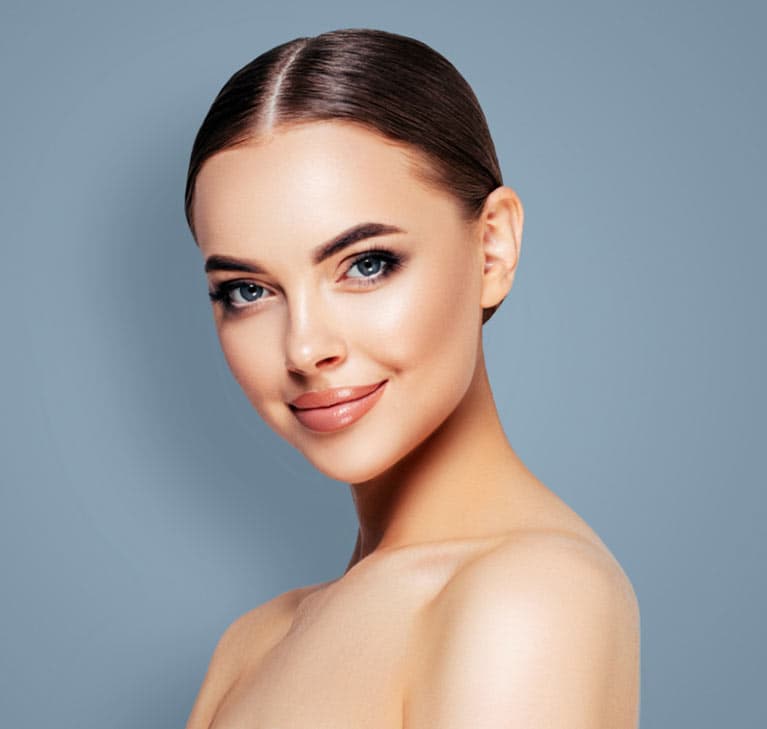 Discover Your Ideal Treatment
Explore our med spa services and find your perfect treatment with our interactive treatment planner. From dermal fillers to laser skin rejuvenation, this useful tool will guide you through your options and help you choose the perfect treatment for your aesthetic goals.
Plan My Treatment