Dr. Josh Olson: Advanced Plastic Surgery Institute
1482 East Williams Field Road b101
Gilbert, AZ 85295
Phone: (480) 466-7355
Monday-Thursday: 9 a.m.-5 p.m.
Friday 9 a.m.-3 p.m.

Meet Krista Arredondo, NP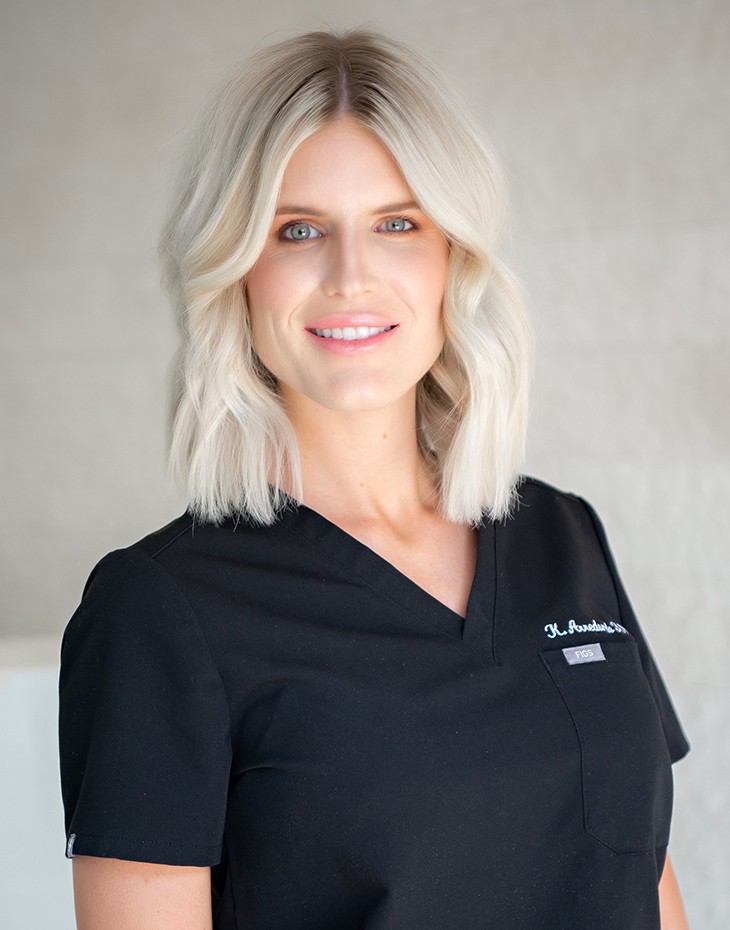 Krista Arredondo knew after her brother suffered a traumatic brain injury that she would pursue a career in nursing. She earned a bachelor's and a master's degree, becoming a registered nurse and family nurse practitioner to satisfy her passion for taking care of other people. At our med spa in Gilbert, AZ, Krista continues pursuing that passion for helping people feel confident and self-assured.
"Throughout my nursing career, I realized I love when people feel good about themselves. When your patients are feeling good about their appearances, it can translate into leading a healthier, more satisfying lifestyle, improve relationships, and boost professional careers. I love being able to provide my patients with confidence and self-love."
Education & Training
Krista began her nursing education at Scottsdale Community College, where she earned an associate of arts degree. She then graduated from Grand Canyon University with a bachelor's degree in nursing and earned a master's degree from University of Phoenix in the family nurse practitioner program.
While she was earning advanced nursing degrees, Krista began her career working at a surgery center as a pre-op and post-anesthetic care unit nurse.

A Reputation Built on Results
I'm only 2 weeks post op for a breast lift and reduction (no implant) and labiaplasty. I am so happy...
Breast Lift without Implant and Labiaplasty I'm only 2 weeks post op for a breast lift and reduction...
Highly recommended - he did an incredible job I had a mommy make over in august . I'm glad I chose to...
Look no further than Advanced Plastic Surgery for all cosmetic treatments from med spa services like...
Joining Advanced Plastic Surgery Institute
As an Arizona native who lives in Gilbert and a member of the medical community, Krista says she was very familiar with Dr. Olson's practice. Several friends and colleagues had medical spa treatments and procedures at the practice. After working at the surgery center, Krista became a nurse injector and ran her own business for several years. When the opportunity arose to join Dr. Olson's practice, she realized the guidance and collective energy working at the practice would be much better for her clients.
"Working alongside a board-certified plastic surgeon such as Dr. Olson and utilizing his expertise brings more opportunity to me and to my patients."
Krista says she loves getting to work with people on a day-to-day basis—both members of Dr. Olson's team and the patients. "There is an amazing community of people in and around the East Valley who I get to meet throughout my workday. Patients are treated on a very personal level at the practice, and I get to build long-term relationships with them."
What she believes sets her apart from other aesthetic injectors is her conservative approach to treatments. Her focus is on customizing treatments based on what's best for the patient's appearance and long-term health.
Specializing in Skin Care
Throughout her career, Krista, who's a member of the American Nurses Association, completed advanced training ranging from facial anatomy to expert injection techniques. This education included private training sessions as well as courses offered through Galderma and Allergan, the makers of the most popular cosmetic injectable treatments in the world. For the past 3 years, Krista has trained other aesthetic injectors.
"Being an instructor and running my own course makes it even more important to stay up-to-date on the most innovative techniques and research."
Krista also maintains and nurtures close professional relationships with others in the aesthetic field and attends medical aesthetic conferences and continuing education courses that allow her to learn about new skincare products and research.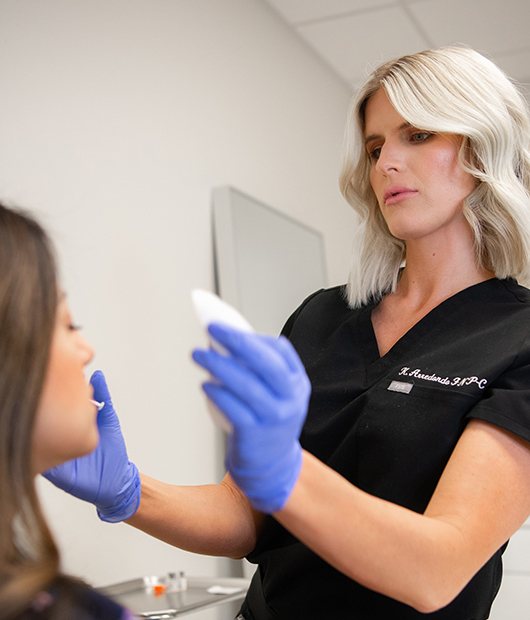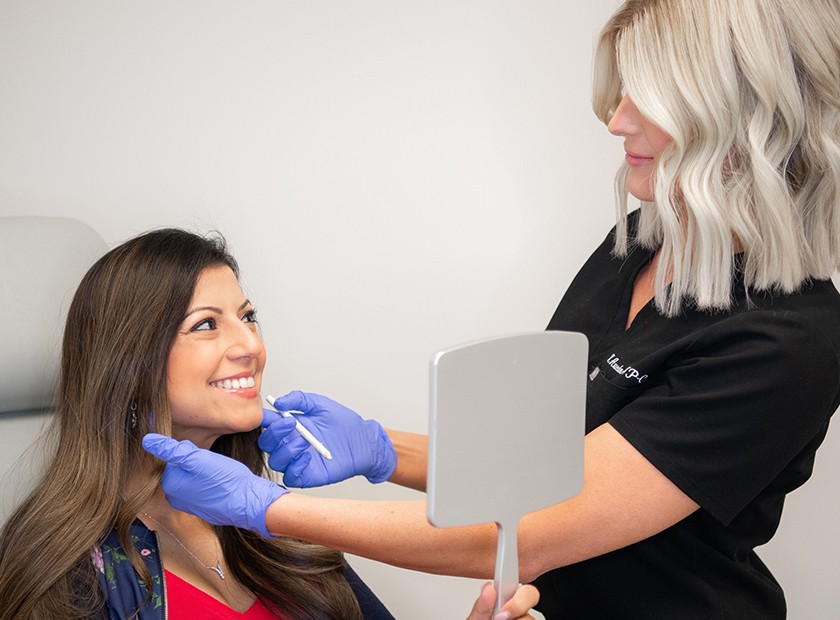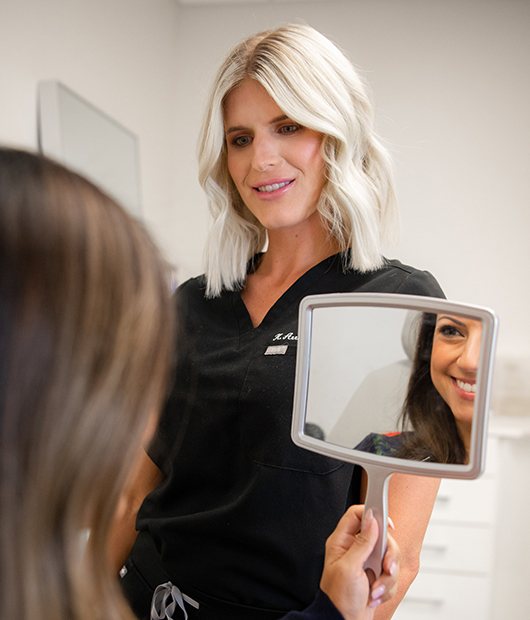 Top 3 Procedures
Krista says she most enjoys:
Providing full facial correction/facial assessment. This process encompasses several different types of treatments, including consulting on laser and at-home skin regimens.
"I love lips. I have had so much practice and have had the opportunity to inject so many different beautiful types of lips. It's an art form for me."
Fine detail work with the cannula.
Krista uses the full range of injectables, including fillers from the JUVÉDERM® and Restylane® product lines, Sculptra® Aesthetic, BOTOX® Cosmetic, and KYBELLA® fat reduction.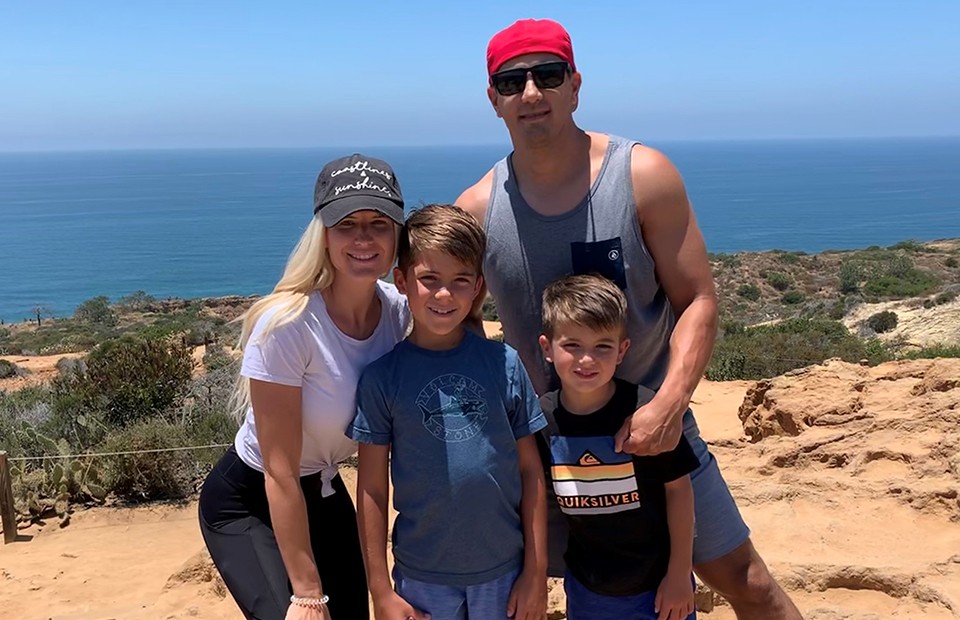 When She's Not at Work…
Krista and her husband, Ben, have been married for 10 years and are the parents of two sons, Peyton and Braxton. She enjoys hanging out with family and friends, hiking, attending sporting events, traveling, and entertaining friends in their home.
To meet with Krista Arredondo, request your consultation using the online form or by calling our Gilbert office at (480) 466-7355 to schedule an appointment.