Dr. Josh Olson: Advanced Plastic Surgery Institute
1482 East Williams Field Road b101
Gilbert, AZ 85295
Phone: (480) 466-7355
Monday-Thursday: 9 a.m.-5 p.m.
Friday 9 a.m.-3 p.m.

Post-Weight Loss Surgery
The number of people getting bariatric surgery, or weight loss surgery, has increased in recent years. Losing a dramatic amount of weight can revitalize the body and the mind. It can improve your health, energy, and self-worth, and it can prompt positive changes in your lifestyle. However, significant weight loss usually leaves behind loose, stretched skin that has lost its elasticity. Board-certified plastic surgeon Dr. Josh Olson can help you take the next step after weight loss with body contouring surgery in Gilbert, AZ. He personalizes this procedure to complement your thinner silhouette and increase your confidence.
Allow board-certified plastic surgeon Dr. Olson to enhance your weight loss results. Call our office in Gilbert at (480) 466-7355, or request a consultation online. He serves nearby Arizona communities including Mesa, Tempe, and Chandler.
Reasons for Post-Weight Loss Surgery
People who have lost a significant amount of weight, especially through bariatric surgery such as gastric banding, gastric bypass, or a gastric sleeve, are often left with excess skin that hangs around the body. With cosmetic surgery, Dr. Olson can:
Remove excess skin
Tighten the skin and muscles of the upper and lower body
Enhance the body's appearance
Increase confidence and improve self-image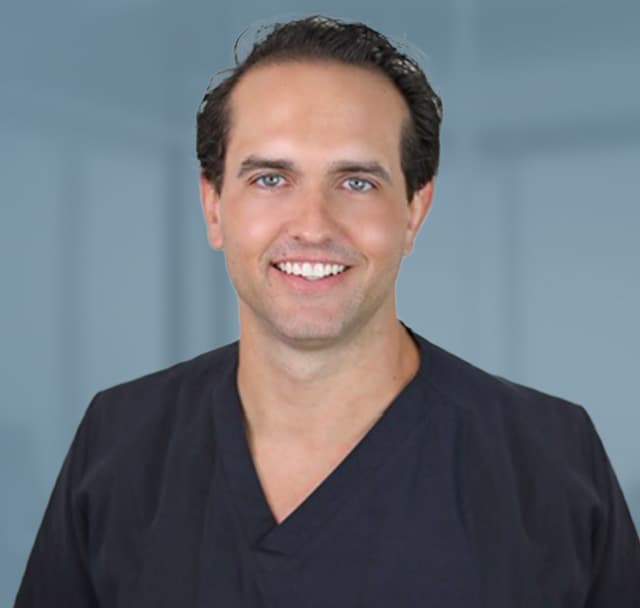 Meet Dr. Josh Olson
Board-Certified Plastic Surgeon
As a board-certified plastic surgeon in Gilbert, AZ, Dr. Josh Olson uses his world-class cosmetic plastic surgery training to meet all the aesthetic needs of the women and men he serves. What can he do for you?
Meet Dr. Josh Olson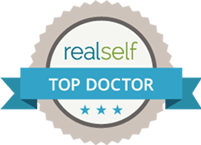 Your Choices
Because weight loss generally affects many different areas of the body, a wide range of treatments makes up the category of post-weight loss body contouring. Dr. Olson can perform any combination of the following procedures to help you gain an appearance that accentuates your new trimmer physique.
Brachioplasty (Arm Lift)
Extensive weight loss often leaves loose, hanging skin on the arms, which can be embarrassing and difficult to conceal unless you always wear loose, long-sleeved clothing. With very inconspicuous incisions, Dr. Olson can remove excess upper arm skin, leaving your arms looking firm and toned.
Lower Body Lift
The midsection, hips, buttocks, and thighs are also affected by significant weight loss. A circumferential abdominoplasty (or belt lipectomy) is similar to a traditional tummy tuck but extends all the way around to the lower back. It can eliminate excess skin around the midsection while firming the tissues of the buttocks and thighs. If the buttocks and thighs require more attention, Dr. Olson can perform a thigh lift to further tighten these areas.
Breast and Facial Surgery
The breasts and face may also require attention if they are left with loose, excess skin after weight loss surgery. To learn more, read about breast reduction, breast lift, and facelift and neck lift procedures.
Recovery & Results
Recovery time varies based on the procedures chosen. Dr. Olson will provide detailed instructions for recovery and provide ongoing support to monitor your progress. Once you heal, you will be able to fully enjoy your thinner body. With exercise and a balanced diet, you can further enhance your health, physical appearance, and sense of self-worth.
A Reputation Built on Results
When I decided it was time to replace my 15+ year old existing breast implants, I sought after the best...
I had an Abdominoplasty, Blepharoplasty & Lipo w/Rnuvion to inner thighs, 6/8/21. Dr. Olson and his...
I am very happy with my breast aug even though they still need a little more time to settle more. At...
Can I give more than 5 stars? I booked a consultation with Dr Olson after a botched Mexico Mommy make...
The Latest Posts From Dr. Olson's Blog
From the Blog
If you go online and search for a Mesa, Chandler, or Gilbert plastic surgeon, the number of options might be surprising. This dynamic area east of Phoenix is home to multiple surgeons who offer cosmetic surgery, and it's important that patients understand how to determine who is best for them. But did you know that…
Continue Reading
---
From the Blog
If you're in the middle of raising children, it can be difficult to think about doing something for yourself, especially something as personally transformational as getting mommy makeover surgery. It can be a rewarding experience, but it's important that patients first ask several questions before scheduling the procedure—which combines tummy tuck surgery with breast augmentation—at…
Continue Reading
---
From the Blog
Other than injectables and laser hair removal, non-invasive fat reduction was the leading non-surgical procedure worldwide in 2019, with U.S. providers performing nearly 400,000 treatments. There's no question about the popularity of CoolSculpting at our Chandler, AZ-area plastic surgery practice. But not all patients who want targeted fat reduction can benefit from a nonsurgical approach….
Continue Reading
---
Back to Top