Dr. Josh Olson: Advanced Plastic Surgery Institute
1482 East Williams Field Road b101
Gilbert, AZ 85295
Phone: (480) 466-7355
Monday-Thursday: 9 a.m.-5 p.m.
Friday 9 a.m.-3 p.m.

Liposuction
Liposuction is one of the most popular aesthetic procedures in the U.S. year after year for both men and women. In Gilbert, Arizona, board-certified plastic surgeon Dr. Josh Olson offers VASERlipo® and other liposuction techniques for patients from Scottsdale, Mesa, and other nearby areas who want to reduce stubborn areas of fat and refine body contours.
Reasons for Liposuction
Some people develop stubborn pockets of fat that resist diet and exercise. Others naturally have higher concentrations of fat in certain areas, such as the legs, creating an unbalanced physique. With liposuction, Dr. Olson can, for instance, remove fat from the waist or reduce fat in the flanks and thighs to enhance the buttocks. Dr. Olson performs liposuction to help his patients who live in Phoenix, Chandler, and Gilbert, AZ, and beyond:
Reduce diet- and exercise-resistant fat deposits
Achieve a thinner appearance
Create better balance in their figure
Increase confidence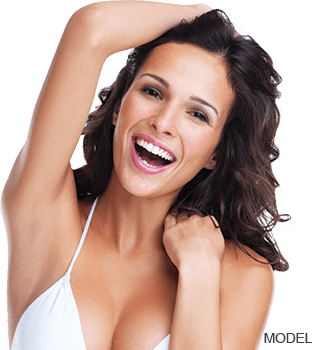 Complete the Look
Enhancing a single aspect of your appearance can inspire you to address other areas you wish to improve. Ask Dr. Olson about combining your treatment for a more complete and stunning transformation.
Your Liposuction Choices
Liposuction is not a replacement for a healthy lifestyle or weight reduction plan. If you have reached or are close to your ideal weight, liposuction can put the finishing touches on your lean physique. Dr. Olson typically uses tumescent liposuction in conjunction with suction-assisted or ultrasound-assisted liposuction. He also commonly uses liposuction when performing a tummy tuck, Brazilian butt lift, and mommy makeover procedures.
Tumescent Liposuction
This is a standard technique used during most types of liposuction. Dr. Olson begins the procedure by injecting that treatment site with a saline mixture that includes a local anesthetic and epinephrine, which constricts capillaries. After saturating the area, the tissue swells with the fluid. This reduces discomfort during the procedure and allows Dr. Olson to perform liposuction without using a general anesthetic. It also significantly reduces bruising and bleeding and makes it easier to break up and remove the fatty tissue.
VASERlipo Ultrasound-Assisted Liposuction
VASER enhances tumescent liposuction with ultrasonic vibrations that liquefy fatty tissue in the treatment area. Once the fatty tissue is liquefied with the VASER cannula, Dr. Olson uses a separate cannula to suction it from the body. The VASER procedure is gentler than tumescent liposuction alone because the fat does not need to be manually dislodged. VASER is especially effective when used in delicate places like the jawline and areas where fat removal is more difficult.
Suction-Assisted Liposuction (SAL)
The traditional, time-tested method of liposuction involves inserting a thin, metal surgical tube called a cannula through a small incision. Dr. Olson then breaks up the fatty tissue by vigorously moving the cannula back and forth and suctions the fat from the body through the cannula.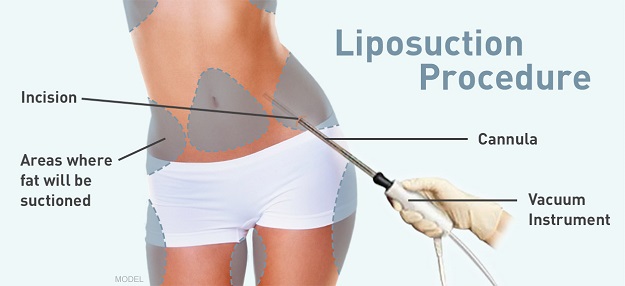 How Much Does Liposuction Cost in Scottsdale and Phoenix?
The cost for liposuction is generally set at $2,500 to $3,500 for each treatment area. For example, if you have liposuction to reduce both "love handles" on the hips, the cost would be approximately $3,000. Determining the price of your liposuction procedure requires a thorough physical exam and discussion about your cosmetic goals. The liposuction technique used also influences the cost of your surgery. Dr. Olson's training and background attract patients looking for a surgeon in Phoenix, who choose to travel to our Gilbert practice.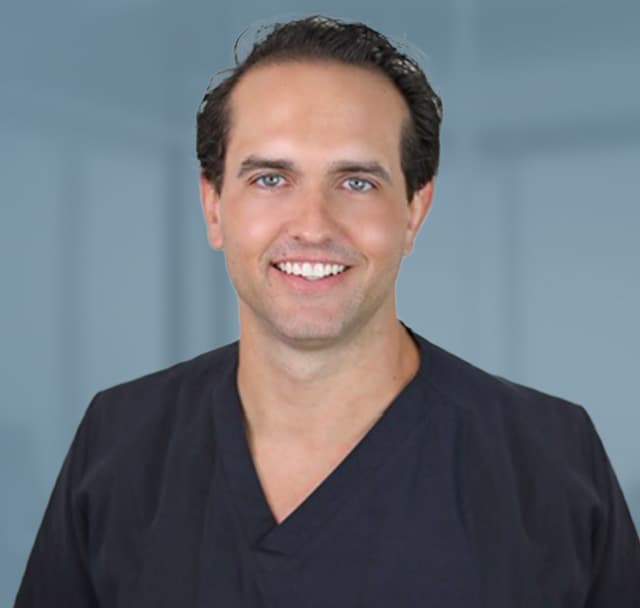 Meet Dr. Josh Olson
Board-Certified Plastic Surgeon
As a board-certified plastic surgeon in Gilbert, AZ, Dr. Josh Olson uses his world-class cosmetic plastic surgery training to meet all the aesthetic needs of the women and men he serves. What can he do for you?
Meet Dr. Josh Olson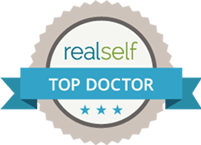 How Long Does It Take To Recover From Liposuction?
Dr. Olson provides detailed post-op instructions to each patient to help ensure their recoveries are as comfortable and brief as possible. Treatment areas are typically covered with compression garments or elastic bandages, which help to reduce swelling and shape the new contours.
Recovery time varies from patient to patient and is influenced by the location and the size of the treatment area or areas. Typically, a patient returns to our office a week after the procedure to have sutures removed. At that point, most patients can return to work if their jobs don't involve strenuous activities.
Bruising usually fades after about a week, while some swelling may persist for several weeks. Patients should avoid strenuous exercise for at least 3 weeks, but it's important to begin walking for brief periods starting the day of the procedure. Expect soreness to last for several weeks.
When Will I See My Final Results?
You'll see some results of liposuction immediately, but it will take some time before you see the final outcome. Residual swelling may continue for several weeks. Ultimately, the fat reduction procedure will create a slimmer, more proportional appearance.
Allow board-certified plastic surgeon Dr. Olson to make your goals of a trimmer, more attractive figure a reality with liposuction. Call our office in Gilbert at (480) 466-7355, or request a consultation online.

A Reputation Built on Results
I had an Abdominoplasty, Blepharoplasty & Lipo w/Rnuvion to inner thighs, 6/8/21. Dr. Olson and his...
I am very happy with my breast aug even though they still need a little more time to settle more. At...
Can I give more than 5 stars? I booked a consultation with Dr Olson after a botched Mexico Mommy make...
Dr.Olson did my breast augmentation a year ago. I had wanted the full mommy make over by was too scared...
The Latest Posts From Dr. Olson's Blog
From the Blog
If you're in the middle of raising children, it can be difficult to think about doing something for yourself, especially something as personally transformational as getting mommy makeover surgery. It can be a rewarding experience, but it's important that patients first ask several questions before scheduling the procedure—which combines tummy tuck surgery with breast augmentation—at…
Continue Reading
---
From the Blog
Other than injectables and laser hair removal, non-invasive fat reduction was the leading non-surgical procedure worldwide in 2019, with U.S. providers performing nearly 400,000 treatments. There's no question about the popularity of CoolSculpting at our Chandler, AZ-area plastic surgery practice. But not all patients who want targeted fat reduction can benefit from a nonsurgical approach….
Continue Reading
---
From the Blog
Have you decided that it's time to regain your pre-pregnancy body with a ? In Gilbert, AZ, board-certified plastic surgeon Dr. Josh Olson specializes in the body contouring procedures that are usually combined in a Mommy Makeover. In the infographic below, learn more about the benefits of these procedures and then to schedule a consultation…
Continue Reading
---
Back to Top