Dr. Josh Olson: Advanced Plastic Surgery Institute
1482 East Williams Field Road b101
Gilbert, AZ 85295
Phone: (480) 466-7355
Monday-Thursday: 9 a.m.-5 p.m.
Friday 9 a.m.-3 p.m.

BOTOX® Cosmetic & Dysport®
BOTOX® Cosmetic & Dysport®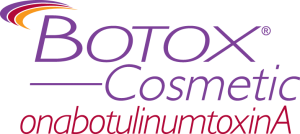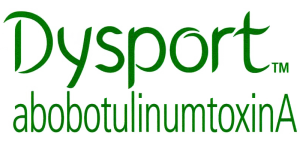 Perhaps for some, those furrows and lines on the face are a welcome symbol of experience and wisdom. But for most, they're just wrinkles and signs of aging. Dr. Josh Olson of Advanced Plastic Surgery Institute uses Dysport and BOTOX Cosmetic in Gilbert to help women and men from Chandler, Mesa, Tempe, and Queen Creek, AZ, and their surrounding areas maintain the look of youth. You'll still have the experience and wisdom — just without the wrinkles.
Before & After Photos
Keep in mind that each patient is unique and your results may vary.
Frown Line Treatment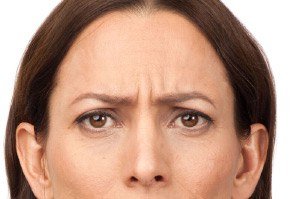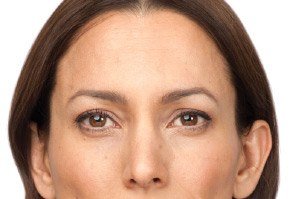 Crow's Feet Treatment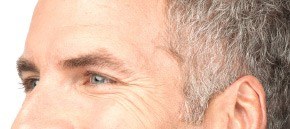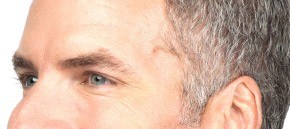 Your Skin, Renewed
The repeated muscle movements of the face produce lines and deep wrinkles around the eyes and between the eyebrows. You can smooth away those lines with non-surgical BOTOX Cosmetic or Dysport. These popular medspa treatments can offer our Gilbert patients the following advantages:
Smooth out vertical frown lines between the eyebrows
Reduce or eliminate crow's feet around the outer corners of the eyes
Achieve long-term wrinkle reduction with multiple treatments
Prolong the results of a brow lift or eyelid surgery
Restore youthfulness and boost confidence
In many cases, these treatments can effectively delay or eliminate the need for more invasive procedures, or they can serve as a complement to a procedure such as a facelift.
"… I felt comfortable after meeting Dr. Olson and was so appreciative to hear that he errs on the conservative side and can always add more botox if I needed it. He was very precise and I would recommend him to any of my friends!"
— ambermblom on RealSelf.com
Read more reviews
Individual results may vary.

The Advanced Skin Lounge: Official Med Spa of the Miss Arizona Pageant
The Advanced Skin Lounge—the dedicated med spa of Advanced Plastic Surgery Institute—is proud to serve as the Official Med Spa of the Miss Arizona Pageant. Every year, contestants showcase their talent, leadership, and intelligence, demonstrating that beauty is more than skin deep.
Enhance your own natural radiance at The Advanced Skin Lounge with skincare solutions and nonsurgical med spa treatments. Dr. Olson and his team offer specials and loyalty programs to help patients save on their favorite cosmetic products.
How Do BOTOX and Dysport Work?
BOTOX and Dysport are in a class of products called neuromodulators. They do not treat wrinkles by filling them in from within the skin like dermal fillers. Rather, neuromodulators temporarily disrupt contractions of facial muscles so that the overlying skin is no longer squeezed into lines and wrinkles. When the muscle contractions stop, the skin is able to gradually smooth out.
Because neuromodulators and dermal fillers are used to treat different kinds of wrinkles, they can be used together to provide a more comprehensive facial rejuvenation (see illustration).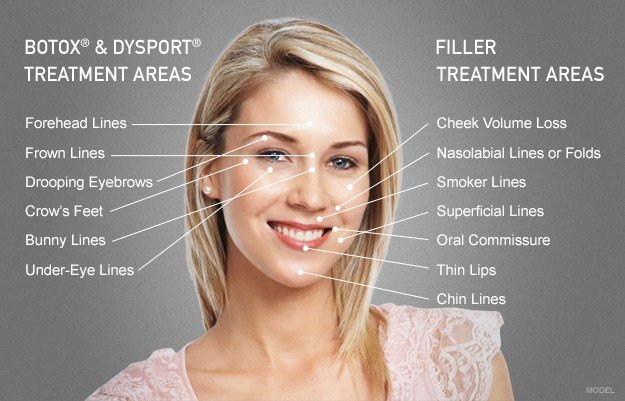 Which Should I Choose?
Although similar, BOTOX and Dysport may produce slightly different results for each individual. Dr. Olson will evaluate your aesthetic needs and history to determine how to best use each product to your benefit.
"Been to this office 4 times after disappointment with another office. Not a single complaint! It's spotless, professional & everyone is super friendly! Dr. Olson takes time to explain all facets of the procedure & answers all my questions. He's patient & has a great eye! I've had fillers & botox… He's a true artist… I look better & feel better."
— jjwillhite on RealSelf.com
Read more reviews
Individual results may vary.
A Reputation Built on Results
The care from every member of this staff has been so personal. I felt very comfortable in Dr. Olson's...
Dr. Olson and his team are amazing! Every staff member treated me with kindness and respect at every...
Dr Olson is amazing! He does great work, makes you feel so comfortable, listens to all your concerns...
Dr Olson and staff were absolutely amazing from the beginning. I got an implant exchange and lift. They...
What Is Lip Flipping?
BOTOX can be used to make the upper lip appear fuller. This treatment, often called a BOTOX lip flip, involves injecting a small amount of BOTOX into the muscles of the upper lip. Once the muscles have relaxed over the next few days, the upper lip rolls (flips) outward, exposing more of the red vermillion. The lip flip can be an alternative to lip fillers or done together with fillers for enhanced results.
What Are BOTOX & Dysport Treatments Like?
At Dr. Olson's Gilbert practice, BOTOX and Dysport treatments are performed in the office during a short procedure. You'll start by discussing your goals in-depth to determine the best product and treatment plan for you. Ice packs or a topical anesthetic may be applied to the treatment area to reduce discomfort. Ice may also diminish post-treatment bruising.
Dr. Olson, or a member of his masterful injection team, inserts a tiny needle into specific areas and injects precise amounts of the product. Many patients say this feels like a pinch or an insect bite. Over the course of the next few days, the active ingredients temporarily relax the muscles responsible for the wrinkles.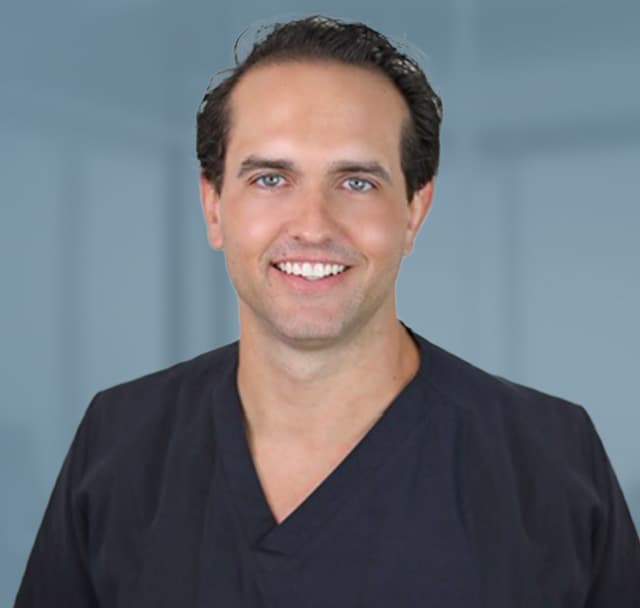 Meet Dr. Josh Olson
Board-Certified Plastic Surgeon
As a board-certified plastic surgeon in Gilbert, AZ, Dr. Josh Olson uses his world-class cosmetic plastic surgery training to meet all the aesthetic needs of the women and men he serves. What can he do for you?
Meet Dr. Josh Olson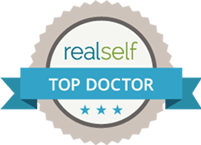 When Will I See Results?
Experiences vary after treatment. After a few days, you will likely begin to notice improvement. Dysport may take effect a day or so earlier than BOTOX. Full results are usually attained after 2 weeks. Dr. Olson may recommend you return for a follow-up assessment and touch-up treatments to ensure you achieve the best possible results.
Should I Be Worried About Looking Frozen?
When BOTOX and Dysport are administered by a well-trained, experienced professional, you can expect to look refreshed and relaxed, not frozen. While the muscles responsible for your wrinkles will be relaxed, the rest of your facial muscles will remain functional and be able to naturally convey your personality and emotions.
How Long Do Results Last?
Improvements from BOTOX and Dysport treatments last about 3 to 4 months, although patient experiences vary. Those who have had multiple treatments sometimes enjoy longer results because treated muscles become weaker and smaller (atrophy) in the same way other muscles do when they are not used. To retain your improvements, we recommend returning for touch-up treatments at the first sign of your wrinkles returning.
Allow board-certified plastic surgeon Dr. Olson and his team to help you achieve your cosmetic goals with Dysport and BOTOX in Gilbert, AZ. Request a consultation with Dr. Olson online or call  (480) 466-7355 to schedule an appointment.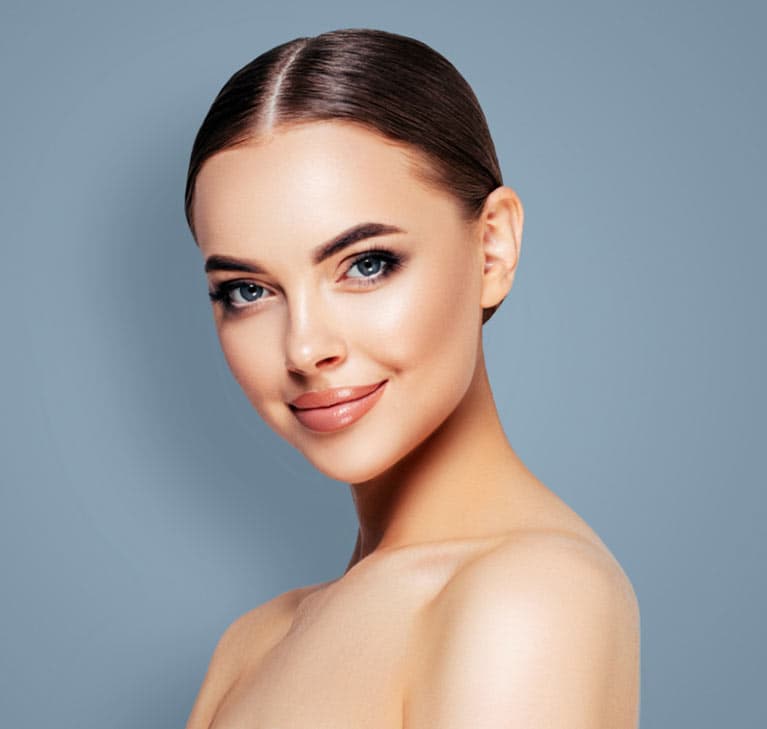 Discover Your Ideal Treatment
Explore our med spa services and find your perfect treatment with our interactive treatment planner. From dermal fillers to laser skin rejuvenation, this useful tool will guide you through your options and help you choose the perfect treatment for your aesthetic goals.
Plan My Treatment