Dr. Josh Olson: Advanced Plastic Surgery Institute
1482 East Williams Field Road b101
Gilbert, AZ 85295
Phone: (480) 466-7355
Monday-Thursday: 9 a.m.-5 p.m.
Friday 9 a.m.-3 p.m.

Breast Reconstruction
A mastectomy can save a woman's life. But some women feel they have not fully triumphed over breast cancer until their breasts are restored. More and more women are making the choice to have breast reconstruction surgery after mastectomy. Women from Phoenix, Gilbert, and Mesa, AZ and other nearby cities have the support and expertise of board-certified plastic surgeon Dr. Josh Olson and the staff at Advanced Plastic Surgery Institute.
Allow Dr. Olson to help you regain your femininity and confidence in your victory over breast cancer. Call our office in Gilbert at (480) 466-7355, or request a consultation online.
Reasons for Breast Reconstruction
Some women have mastectomies to remove breast cancer. Others choose preventive, or prophylactic, mastectomies if they have a high risk for breast cancer. Federal and Arizona laws require insurance companies to cover breast reconstruction after a mastectomy. This coverage may include cosmetic procedures such as breast augmentation on the unaffected breast to improve symmetry in the case of a single mastectomy. A woman may choose breast reconstruction to:
Restore her breasts after a single or double mastectomy
Recreate her areola and nipple
Regain a sense of confidence and femininity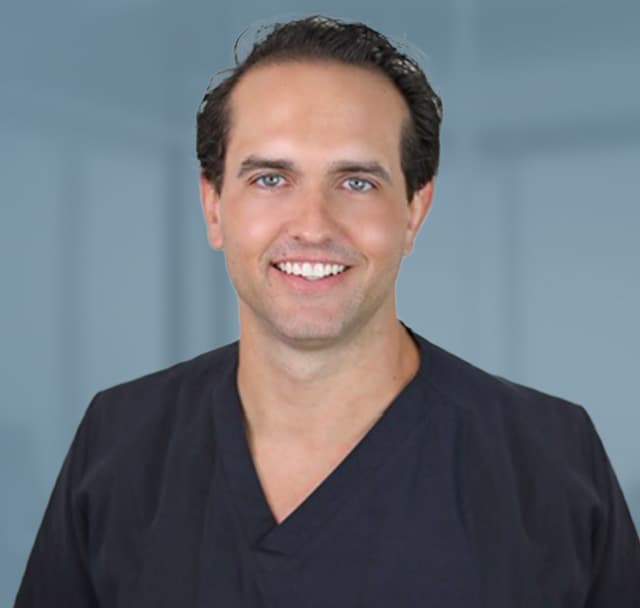 Meet Dr. Josh Olson
Board-Certified Plastic Surgeon
As a board-certified plastic surgeon in Gilbert, AZ, Dr. Josh Olson uses his world-class cosmetic plastic surgery training to meet all the aesthetic needs of the women and men he serves. What can he do for you?
Meet Dr. Josh Olson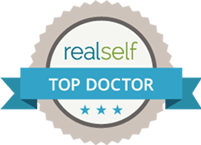 Your Choices
Depending on the need for radiation therapy, Dr. Olson can perform breast reconstruction using tissue expanders, breast implants, a latissimus dorsi flap, or a TRAM flap.
Tissue Expanders
For most women, Dr. Olson uses tissue expanders under the chest muscle (pectoralis) first, allowing time for cancer treatment planning and definitive pathology results. The expanders gradually stretch the skin before implants are inserted, helping to create beautiful, natural-looking results.
Breast Implants
Dr. Olson may use breast implants by themselves, after tissue expanders, or in conjunction with the latissimus dorsi flap technique.
Latissimus Dorsi Flap
Flap techniques are usually required when there isn't sufficient breast tissue left after a mastectomy for tissue expanders. The latissimus dorsi method involves removing a section of tissue from the back and transferring it to the breast. The tissue remains connected to its blood supply. This approach usually requires a breast implant.
TRAM Flap
The transverse rectus abdominis myocutaneous, or TRAM, flap is similar to the latissimus dorsi flap but uses abdominal tissue. This method usually allows for reconstructing breasts of ample size without the need for implants. Although this approach is not right for everyone, one added advantage is the slimmer midsection that results from removing the donor tissue.
Recovery & Results
Recovery and activity restrictions depend on the type of procedure. Flap procedures require longer recovery. Patients wear surgical dressings such as bandages to protect incisions and a special bra to support their new breasts. Dr. Olson makes sure his patients have the medications and support they need for a safe and effective recovery.
Many women need some time to get used to their new breasts, but reconstruction has been shown to greatly soften the impact, both physical and emotional, of cancer treatment or prevention.
A Reputation Built on Results
I had an Abdominoplasty, Blepharoplasty & Lipo w/Rnuvion to inner thighs, 6/8/21. Dr. Olson and his...
I am very happy with my breast aug even though they still need a little more time to settle more. At...
Can I give more than 5 stars? I booked a consultation with Dr Olson after a botched Mexico Mommy make...
Dr.Olson did my breast augmentation a year ago. I had wanted the full mommy make over by was too scared...
The Latest Posts From Dr. Olson's Blog
From the Blog
If you're in the middle of raising children, it can be difficult to think about doing something for yourself, especially something as personally transformational as getting mommy makeover surgery. It can be a rewarding experience, but it's important that patients first ask several questions before scheduling the procedure—which combines tummy tuck surgery with breast augmentation—at…
Continue Reading
---
From the Blog
Other than injectables and laser hair removal, non-invasive fat reduction was the leading non-surgical procedure worldwide in 2019, with U.S. providers performing nearly 400,000 treatments. There's no question about the popularity of CoolSculpting at our Chandler, AZ-area plastic surgery practice. But not all patients who want targeted fat reduction can benefit from a nonsurgical approach….
Continue Reading
---
From the Blog
Have you decided that it's time to regain your pre-pregnancy body with a ? In Gilbert, AZ, board-certified plastic surgeon Dr. Josh Olson specializes in the body contouring procedures that are usually combined in a Mommy Makeover. In the infographic below, learn more about the benefits of these procedures and then to schedule a consultation…
Continue Reading
---
Back to Top