Dr. Josh Olson: Advanced Plastic Surgery Institute
1482 East Williams Field Road b101
Gilbert, AZ 85295
Phone: (480) 466-7355
Monday-Thursday: 9 a.m.-5 p.m.
Friday 9 a.m.-3 p.m.

Microneedling
Residents of the Scottsdale and Queen Creek areas understand the toll our unique environment can take on the skin. That's why Dr. Josh Olson offers automated microneedling at our Gilbert medspa. Dr. Olson uses the Eclipse MicroPen EVO™, Vivace® RF, or Sylfirm X microneedling. Microneedling is a safe, comfortable alternative to laser skin treatments that minimizes the appearance of wrinkles, acne scars, and other signs of aging.
Dr. Olson can help rejuvenate your skin. Call our office in Gilbert at (480) 466-7355 or request a consultation online.
Microneedling Before & After Photos
Keep in mind that each patient is unique and your results may vary.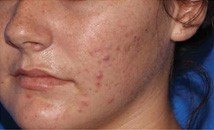 Before
After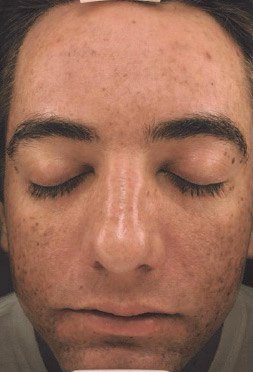 Before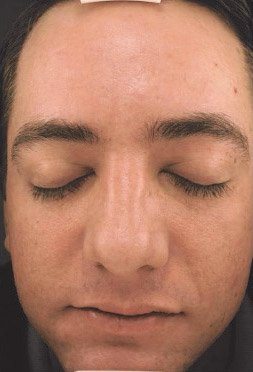 After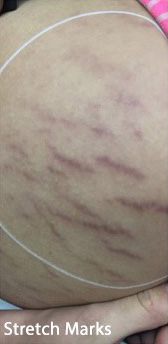 Before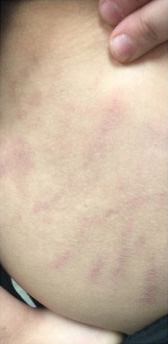 After 1 Treatment (8 passes)
What Is a MicroPen?
Many skin rejuvenation treatments use the skin's natural healing process to create a smoother, toned, and refreshed appearance. What sets MicroPen microneedling apart from laser skin resurfacing and manual dermal needling rollers is its:
Enhanced comfort
Reduced downtime
Precision
The MicroPen is fully adjustable, which enables Dr. Olson to customize each treatment to the condition being addressed and the patient's available recovery time.
What Is Vivace RF Microneedling?
Vivace combines the benefits of microneedling with radiofrequency (RF) energy to tighten the skin and produce new collagen and elastin. Radiofrequency heats tissue below the skin's surface, enhancing the microneedles' stimulation of new collagen. Integrating these 2 proven technologies effectively reverses signs of aging, minimizes the appearance of scars, and gives the skin a refreshed glow.
Radiofrequency microneedling with the FDA-approved Vivace device takes the procedure to another level, with results that can be seen almost immediately. We begin Vivace RF microneedling treatments by applying a specialized numbing cream about 30 to 40 minutes before the procedure and follow up with the application of advanced treatment serums, creating optimal results.
What Is Sylfirm X Microneedling?
Sylfirm is an innovative radiofrequency microneedling skin tightening treatment that's approved by the FDA and uses repeated ultra-short pulse (RP) microneedling technology. What sets Sylfirm apart from other RF microneedling devices is that it can selectively target skin discoloration (hyperpigmentation) and vascular lesions. It achieves this precision by reacting only to abnormal blood vessels and damaged tissue, sparing surrounding healthy vessels and tissue. It's also the only RF microneedling device that safely treats conditions such as rosacea and melasma.
As with other RF microneedling devices, Sylfirm effectively reduces fine lines and wrinkles, enhances the skin's tone and texture, and tightens lax skin. There is minimal to no downtime following a treatment. Patients typically schedule 3 to 4 monthly treatment sessions to get the desired results.
Which Microneedling Device Is Right for You?
Determining which microneedling treatment is right for you depends on your specific skin concerns and goals and a physical assessment of your skin. Each option offers specific benefits, and Dr. Olson will recommend the device that will best meet your needs.
For patients whose primary goal is improving the skin's texture and tone, the MicroPen is an excellent choice. MicroPen creates smooth, refreshed skin by stimulating collagen production.
Another option for a skin-tightening treatment is Vivace RF microneedling. An increased depth of penetration combined with radiofrequency and blue and red LED produces optimal results. It's also best for minimizing the appearance of wrinkles and scars.
Sylfirm X is an advanced microneedling treatment ideal for tough-to-treat conditions such as rosacea and melasma. It also effectively reduces skin discoloration and other vascular skin conditions.
How Does Microneedling Work?
The 12 tiny micro-needles in the tip of the handheld MicroPen device create small injuries in the skin at a uniform depth. The treatment promotes the growth of collagen and elastin — the building blocks for smooth, toned skin — and also makes the skin more readily able to absorb topical gels, creams, and serums. That enhances the effects in the skin's deeper layers.
What Are the Benefits of Microneedling?
Automated microneedling with the MicroPen treats a variety of skin concerns, including:
Wrinkles and fine lines
Sagging, thin skin
Scars from acne, chickenpox, burns, and surgery
Stretch marks
Cellulite
Photodamage, hyperpigmentation
Dilated pores
The treatment is effective for all parts of the body. During your consultation, you can ask about alternative skin rejuvenation treatments such as laser skin resurfacing, Clear + Brilliant® treatments, and chemical peels to determine which one is best suited to your needs and available downtime. You can also discuss the possibility of combining microneedling with HydraFacial MD® treatments. 

The Advanced Skin Lounge: Official Med Spa of the Miss Arizona Pageant
The Advanced Skin Lounge—the dedicated med spa of Advanced Plastic Surgery Institute—is proud to serve as the Official Med Spa of the Miss Arizona Pageant. Every year, contestants showcase their talent, leadership, and intelligence, demonstrating that beauty is more than skin deep.
Enhance your own natural radiance at The Advanced Skin Lounge with skincare solutions and nonsurgical med spa treatments. Dr. Olson and his team offer specials and loyalty programs to help patients save on their favorite cosmetic products.
What To Expect During a Microneedling Treatment
A topical anesthetic is applied to the treatment area to enhance your comfort before the actual microneedling treatment begins. When the anesthetic has taken effect (after about 20 minutes), our aesthetic specialist presses the MicroPen gently against the skin and, in a single motion, glides the device back and forth over the skin to cover the entire treatment area. The procedure typically takes between 15 and 30 minutes. Most patients experience little to no discomfort.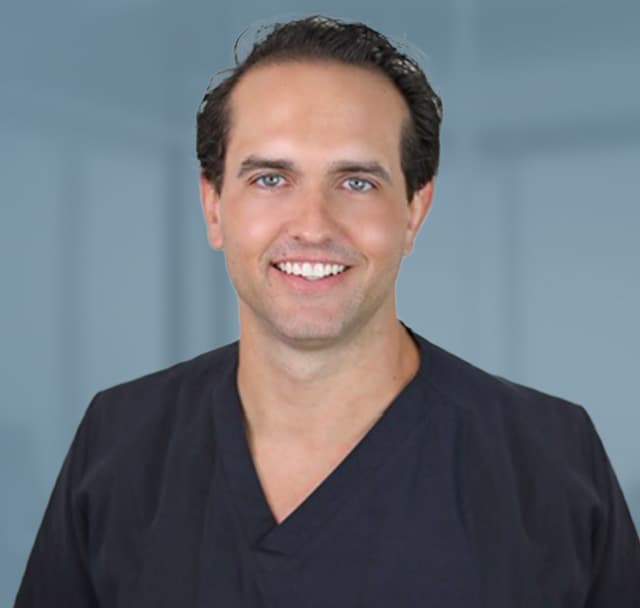 Meet Dr. Josh Olson
Board-Certified Plastic Surgeon
As a board-certified plastic surgeon in Gilbert, AZ, Dr. Josh Olson uses his world-class cosmetic plastic surgery training to meet all the aesthetic needs of the women and men he serves. What can he do for you?
Meet Dr. Josh Olson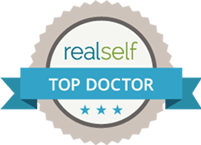 Common Questions About Microneedling
Is there downtime after microneedling?
Most patients can resume their normal daily activities immediately after the procedure, although the skin treated will usually be bright red. The duration of your healing depends on how deep the needles penetrate, the number of passes across the treatment area, and how quickly you heal from injuries in general. Some patients are completely healed in 24 hours.
How long does it take to see results from microneedling?
In most cases, you'll notice that skin in the treatment area "glows" immediately. With the growth of new collagen in the weeks that follow, you'll begin to see changes to the skin's texture. Those changes can continue for up to 6 months as more collagen and elastin are produced.
Do I need just 1 microneedling treatment?
Some patients see the results they desire after a single treatment, but we generally recommend having 3 to 6 treatments every 4 to 6 weeks. We evaluate each patient's skin care concerns on a case-by-case basis.
What does microneedling cost?
The cost of any cosmetic procedure varies, depending on the area being treated, the geographic location of the practice, and the training and experience of the person providing the treatment. We offer several different treatment options, such as adding hyaluronic acid and growth factors to enhance treatment. We will be able to provide a price quote after you are evaluated by our aesthetician.

A Reputation Built on Results
I'm only 2 weeks post op for a breast lift and reduction (no implant) and labiaplasty. I am so happy...
Breast Lift without Implant and Labiaplasty I'm only 2 weeks post op for a breast lift and reduction...
Highly recommended - he did an incredible job I had a mommy make over in august . I'm glad I chose to...
Look no further than Advanced Plastic Surgery for all cosmetic treatments from med spa services like...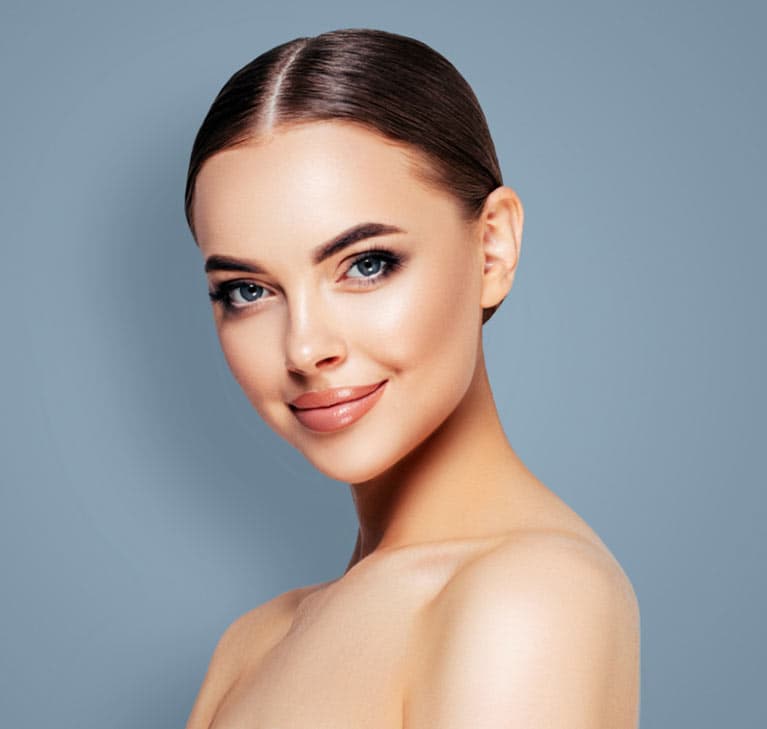 Discover Your Ideal Treatment
Explore our med spa services and find your perfect treatment with our interactive treatment planner. From dermal fillers to laser skin rejuvenation, this useful tool will guide you through your options and help you choose the perfect treatment for your aesthetic goals.
Plan My Treatment