Dr. Josh Olson: Advanced Plastic Surgery Institute
1482 East Williams Field Road b101
Gilbert, AZ 85295
Phone: (480) 466-7355
Monday-Thursday: 9 a.m.-5 p.m.
Friday 9 a.m.-3 p.m.

Breast Lift
Over time, breasts can lose their perkiness and suppleness because of gravity, weight fluctuations, or changes associated with pregnancy, breastfeeding, and age. Board-certified plastic surgeon Dr. Josh Olson can give drooping breasts a fuller, more youthful shape and help you restore your femininity and confidence with mastopexy, often called a breast lift, at his location in Gilbert, AZ.
Allow Dr. Olson to make your goal of more youthful and attractive breasts a reality with a breast lift. Call our office in Gilbert at (480) 466-7355, or request a consultation online. Women visit him for breast enhancement procedures from Chandler, Mesa, Scottsdale, and throughout the East Valley.
Breast Lift

Before & After Photos
WARNING:
This feature contains nudity. Please click OK to confirm you are at least 18 years of age and are not offended by such material.
OK
Breast Lift

Before & After Photos

Keep in mind that each patient is unique and your results may vary.

Keep in mind that each patient is unique and your results may vary.
Reasons for Breast Lift
Sagging of the breasts, or ptosis, occurs when the nipple and breast shift downward below the line where the breast meets the chest, called the inframammary fold. Women who have gone through pregnancy and breastfeeding sometimes experience this sag, and they often develop enlarged nipples, as well. Women choose this procedure for one or more of the following reasons:
Removing excess skin responsible for sagging breasts
Restoring nipples and breasts to a more youthful position
Improving breast shape
Reducing the size of the areola
Enhancing femininity and self-image
Can Breast Lift Surgery Be Combined With Other Procedures?
A breast lift is also often a key component of a mommy makeover, a procedure that combines breast and body contouring options to restore a woman's pre-pregnancy figure.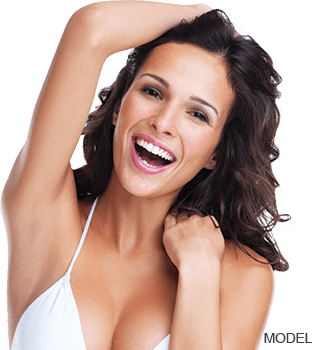 Complete the Look
Enhancing a single aspect of your appearance can inspire you to address other areas you wish to improve. Ask Dr. Olson about combining your treatment for a more complete and stunning transformation.
Your Breast Lift Choices
During your consultation, you will discuss several important considerations, such as your goals, expectations, and surgical options. Many women also have a breast augmentation at the same time to increase breast size. Dr. Olson uses several techniques to lift sagging breasts.
Full Mastopexy (Inverted T or Anchor Lift)
A typical full breast lift involves 3 incisions that create an upside-down "T" or anchor shape. In this style of procedure, the incisions are made:
Around the areola
Down from the bottom of the areola to the inframammary fold (IMF)
Horizontally along the IMF
This method provides the most dramatic improvement for excessively saggy breasts.
Circumvertical Mastopexy (Lollipop Lift)
This technique is often appropriate for women with moderate to more severe breast ptosis. It uses 2 incisions that result in a lollipop shape:
Around the areola
Down from the bottom of the areola to the IMF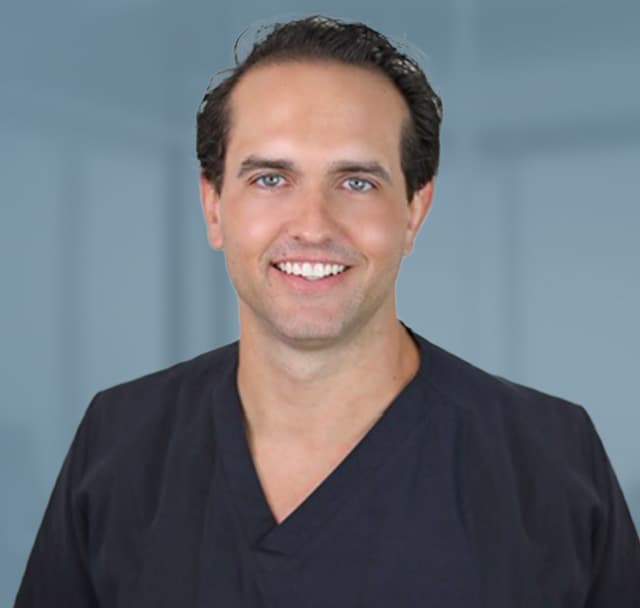 Meet Dr. Josh Olson
Board-Certified Plastic Surgeon
As a board-certified plastic surgeon in Gilbert, AZ, Dr. Josh Olson uses his world-class cosmetic plastic surgery training to meet all the aesthetic needs of the women and men he serves. What can he do for you?
Meet Dr. Josh Olson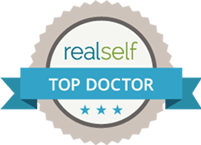 Circumareolar Mastopexy (Benelli, Concentric, or Doughnut Lift)
In this method, a doughnut-shaped segment of tissue is removed from around the areola. The remaining tissue is drawn in, tightening and lifting the breast. To avoid flattening the breast, Dr. Olson uses this method only if he is also performing a breast augmentation.
Periareolar Mastopexy (Crescent Lift)
This is the least invasive method. It involves the removal of a crescent-shaped portion of tissue above the areola. The nipple is moved to a higher position, which elevates the entire breast.
Both the circumareolar and periareolar lifts are better suited for women with mild ptosis.

A Reputation Built on Results
When I decided it was time to replace my 15+ year old existing breast implants, I sought after the best...
I had an Abdominoplasty, Blepharoplasty & Lipo w/Rnuvion to inner thighs, 6/8/21. Dr. Olson and his...
I am very happy with my breast aug even though they still need a little more time to settle more. At...
Can I give more than 5 stars? I booked a consultation with Dr Olson after a botched Mexico Mommy make...
How Much Does a Breast Lift Cost in Scottsdale and Phoenix?
Dr. Olson's breast lift patients typically pay between $5,500 and $7,000. If a patient wants breast implants inserted during the lift, the price increases. Keep in mind that cost shouldn't be the primary reason to choose a surgeon; experience matters much more. Many patients searching Phoenix for a specialist end up choosing to travel to Gilbert to have Dr. Olson perform their breast lifts after consulting with him. The consultation fee is $100 for first-time breast enhancement patients and $250 for returning patients. If the patient decides to move forward and have Dr. Olson perform the surgery, the consultation fee will be applied to the surgical fee.
How Long Does It Take To Recover From a Breast Lift?
Most breast lift patients are ready to return to work after about a week. Strenuous activities should be avoided for several weeks. Pain medication can help with discomfort during recovery. Bruising and swelling will subside over the following weeks.
When Will I See My Final Breast Lift Results?
Final results will develop after several months and scars will fade over time. Your breasts will look more uplifted and feel firmer, and your nipples will have a more proportioned size and youthful position.
The Latest Posts From Dr. Olson's Blog
From the Blog
If you go online and search for a Mesa, Chandler, or Gilbert plastic surgeon, the number of options might be surprising. This dynamic area east of Phoenix is home to multiple surgeons who offer cosmetic surgery, and it's important that patients understand how to determine who is best for them. But did you know that…
Continue Reading
---
From the Blog
If you're in the middle of raising children, it can be difficult to think about doing something for yourself, especially something as personally transformational as getting mommy makeover surgery. It can be a rewarding experience, but it's important that patients first ask several questions before scheduling the procedure—which combines tummy tuck surgery with breast augmentation—at…
Continue Reading
---
From the Blog
Other than injectables and laser hair removal, non-invasive fat reduction was the leading non-surgical procedure worldwide in 2019, with U.S. providers performing nearly 400,000 treatments. There's no question about the popularity of CoolSculpting at our Chandler, AZ-area plastic surgery practice. But not all patients who want targeted fat reduction can benefit from a nonsurgical approach….
Continue Reading
---
Back to Top