Dr. Josh Olson: Advanced Plastic Surgery Institute
1482 East Williams Field Road b101
Gilbert, AZ 85295
Phone: (480) 466-7355
Monday-Thursday: 9 a.m.-5 p.m.
Friday 9 a.m.-3 p.m.

Tummy Tuck
If you have been pregnant or lost a lot of weight, your abdominal skin and muscles may have stretched and lost most of their elasticity. Many people find that diet and exercise aren't enough to fully restore a flat, firm abdomen. Dr. Josh Olson of Advanced Plastic Surgery Institute can help you regain that slender midsection with abdominoplasty, often called a tummy tuck, at his office near Scottsdale in Gilbert, AZ. Women and men seeking abdominoplasty trust the safety, care, and skill of board-certified plastic surgeon Dr. Olson and his staff for their procedures.
Allow Dr. Olson to make your goals of a trimmer abdomen a reality with a tummy tuck. People in Mesa, Chandler, and Tempe, AZ and other cities throughout the East Valley visit him for this and other plastic surgery procedures. Contact our Gilbert, AZ office at (480) 466-7355 or request a consultation online.
Tummy Tuck (Abdominoplasty)

Before & After Photos
WARNING:
This feature contains nudity. Please click OK to confirm you are at least 18 years of age and are not offended by such material.
OK
Tummy Tuck (Abdominoplasty)

Before & After Photos

Keep in mind that each patient is unique and your results may vary.

Keep in mind that each patient is unique and your results may vary.
Reasons for Tummy Tuck
Pregnancy is the most common reason women get a tummy tuck, but loose skin after weight loss is another big motivator for both women and men. When the abdominal muscles and skin become permanently stretched, surgical correction is typically the only solution. A tummy tuck can:
Eliminate permanently stretched skin
Draw in distended abdominal muscles
Restore a flatter abdomen
Enhance your overall body shape
Improve your confidence
Many tummy tuck procedures will incorporate liposuction to remove isolated pockets of fat along the flanks. Tummy tuck surgery is also commonly a component of mommy makeover surgery, which combines multiple procedures to restore a woman's pre-pregnancy shape.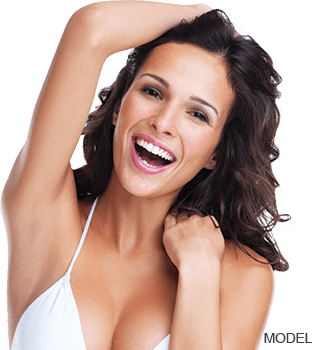 Complete the Look
Enhancing a single aspect of your appearance can inspire you to address other areas you wish to improve. Ask Dr. Olson about combining your treatment for a more complete and stunning transformation.
Your Choices
All tummy tucks remove excess skin, and some also repair stretched abdominal muscles, but there are variations on the procedure. With his training and knowledge, Dr. Olson will advise you on which option would work best for your concerns. Here are some of the different kinds of tummy tucks:
Full Tummy Tuck
This is the traditional tummy tuck. It addresses the entire abdomen from the sternum to the pubic area. The incision spans across the lower abdomen, roughly from hip to hip, with a complete incision around the belly button, or umbilicus.
Mini Tummy Tuck
This variation treats only the lower abdomen below the umbilicus. It uses a smaller incision and no incision around the belly button. Scars are smaller, and less recovery time is required.
Circumferential Abdominoplasty
Some call this technique an "extended abdominoplasty," "belt lipectomy," or "body lift." It is common after massive weight loss, and removes a band of tissue from around the entire midsection. Read about post-weight loss surgery to learn more.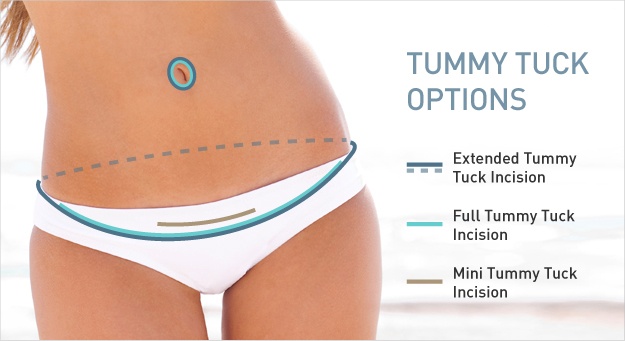 Cost of a Tummy Tuck
The price of a tummy tuck varies depending on the extent of the procedure. Dr. Olson combines liposuction with most tummy tucks and the cost of the surgery increases when liposuction is needed for numerous areas. The cost ranges from $4,500 to $10,000 in some cases. Patients searching for a plastic surgeon in Phoenix choose to travel to Gilbert for tummy tuck surgery because of Dr. Olson's background, training, experience, and the consistent results shown in his before-and-after photos.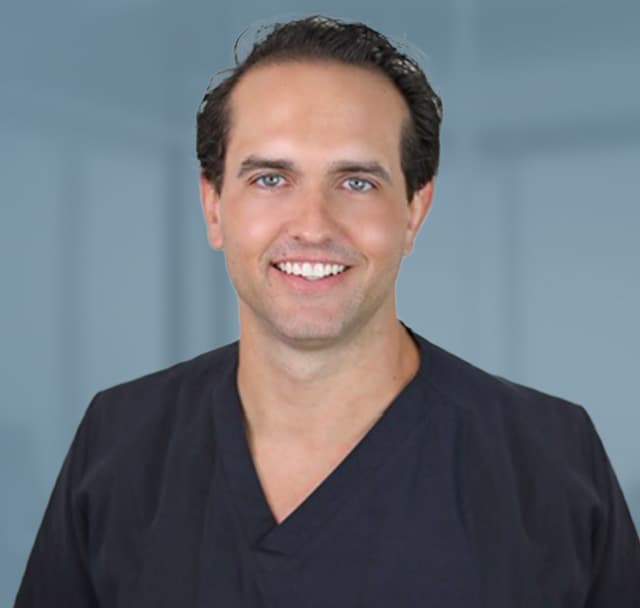 Meet Dr. Josh Olson
Board-Certified Plastic Surgeon
As a board-certified plastic surgeon in Gilbert, AZ, Dr. Josh Olson uses his world-class cosmetic plastic surgery training to meet all the aesthetic needs of the women and men he serves. What can he do for you?
Meet Dr. Josh Olson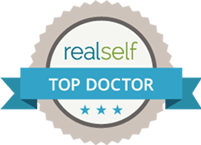 Tummy Tuck Recovery
Patients usually go home the day of surgery. You will need to have a trusted adult drive you home and assist you for the first few days. If you have young children, it's important to have someone at home with you to care for them. Other considerations during recovery include:
Surgical drains: After surgery, you will return home with 1 or more surgical drains that are inserted under the skin near the incision. These thin, plastic tubes are used to prevent the buildup of fluid during the early stages of healing. Drains are typically removed after 7 to 10 days during a post-op appointment. Occasionally, mini tummy tuck patients do not require surgical drains.
Compression garment: You will need to wear an abdominal compression garment at all times for the first 2 weeks after surgery to minimize swelling and provide support as your muscles heal. If you have liposuction along with your tummy tuck, your compression garment will cover all treated areas.
Walking: Although you won't be able to stand up straight at first, you will need to stand and carefully walk around for short periods of time throughout the day. It's important to begin walking within a day or 2 of surgery to help your body heal, limit constipation, and reduce the possibility of developing blood clots in the legs (deep vein thrombosis).
Standing upright: During your surgery, excess abdominal skin is removed and your abdominal muscles may be repaired with internal sutures. As a result, you will likely find it difficult to stand completely upright for about the first week. Once the tight or pulling sensation fades, it is safe to stand up straight.
Returning to work: After about 2 weeks, most patients are ready to return to non-strenuous work. If your job requires a lot of standing, you will need to wait about 3 to 4 weeks to return to work. If your job is strenuous, you will need to take about 6 weeks off.
Resuming workouts: You will need to avoid strenuous activities and exercises for the first 3 to 6 weeks after surgery. Once you are cleared by Dr. Olson, you may resume low-impact exercise such as on an elliptical machine or a stationary bike. Most patients are ready to do more demanding exercise such as running, high-impact aerobics, and light upper body workouts after about 4 to 6 weeks.
Your Results
The results of your tummy tuck should be noticeable immediately and continue to improve over the following year. If liposuction is performed, swelling may persist for 4-6 weeks in those areas. Dr. Olson's tummy tuck patients are consistently happy to have firm, flat, more youthful-looking abdomens again. They often feel more comfortable and confident in an expanded choice of clothing options, including bikinis.
Although all surgical procedures, including tummy tucks, leave scars, Dr. Olson will take care to place the incision as low as possible to make the scar easily concealed by most underwear and swimsuits. The extent of scarring depends on the technique used and how your body heals. Dr. Olson will discuss scar prevention and treatment with you. Patients usually feel that the scar is well worth the improvements they gain from this procedure.
For more information about tummy tuck surgery, read Dr. Olson's Tummy Tuck FAQ.
The Latest Posts From Dr. Olson's Blog
From the Blog
There is little doubt that BOTOX is a household name and that most people recognize it as a way to reduce facial wrinkles. But you may know little beyond that, even after scheduling your first appointment for BOTOX injections at our Gilbert, AZ, plastic surgery practice. Knowing more about the treatment, however, will help make…
Continue Reading
---
From the Blog
I can honestly say that none of the patients I've consulted with who were considering a tummy tuck at my Gilbert or Scottsdale, AZ practices ever preferred a more invasive option if they had a choice between a full or mini tummy tuck. That's just human nature. But my job as a plastic surgeon is…
Continue Reading
---
From the Blog
It probably comes as no surprise that one of the first questions asked by virtually all breast augmentation patients is about the cost of the procedure. This is true regardless of the patient's budget, and we always explain the various factors influencing the cost of breast augmentation in Gilbert, AZ, and the Phoenix area. Nationally,…
Continue Reading
---
Back to Top