Dr. Josh Olson: Advanced Plastic Surgery Institute
1482 East Williams Field Road b101
Gilbert, AZ 85295
Phone: (480) 466-7355
Monday-Thursday: 9 a.m.-5 p.m.
Friday 9 a.m.-3 p.m.

Eyelid Surgery
A person's eyes can convey so much, but over time, wrinkles and drooping skin around the eyes muddle what they express to the world. You may appear angry, sad, or tired when you don't feel that way at all. Blepharoplasty, often called eyelid surgery, performed in Gilbert, AZ, by board-certified plastic surgeon Dr. Josh Olson can make your face look refreshed and revitalized.
To learn more about what eyelid surgery can do for you, contact Dr. Olson's Gilbert location at (480) 466-7355, or request a consultation online.
Reasons for Eyelid Surgery
Sometimes called an eye lift, eyelid surgery can serve aesthetic and functional purposes. Excess tissue and wrinkles can detract from a person's appearance, while droopy skin or extra fat can impair vision. Women and men visit Dr. Olson for eyelid surgery from in and around Mesa, Chandler, and Tempe to correct a variety of concerns, including:
Loose or excess skin in the eyelids
Puffiness in the upper eyelids
Bags below the eyes
Sagging skin or hollowness below the eyes
Lines and wrinkles around the eyes
Blepharoplasty can benefit people in their 20s up to their 80s. Many patients choose to complement eyelid surgery with a brow lift or injectable treatments such as BOTOX® Cosmetic and Dysport®. Renuvion® skin tightening may be used on the brow area and around the eyes for a nonsurgical alternative to eyelid surgery or in combination with eyelid surgery to smooth away fine wrinkles.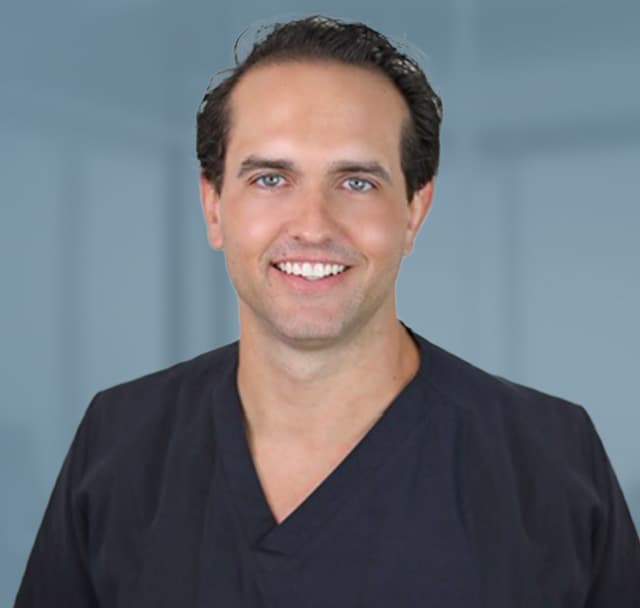 Meet Dr. Josh Olson
Board-Certified Plastic Surgeon
As a board-certified plastic surgeon in Gilbert, AZ, Dr. Josh Olson uses his world-class cosmetic plastic surgery training to meet all the aesthetic needs of the women and men he serves. What can he do for you?
Meet Dr. Josh Olson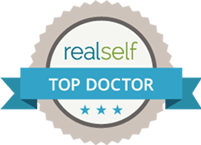 Your Choices
Dr. Olson performs blepharoplasty in order to address issues in the upper eyelids, lower eyelids, or both.
Upper Blepharoplasty
During this procedure, Dr. Olson surgically removes excess skin and fat from the upper eyelids and tightens the eyelid skin and muscles. He uses an incision in the natural eyelid crease, so any resulting scar blends in.
Lower Blepharoplasty
For under-eye bags, Dr. Olson can remove or reposition fat through an incision inside the eyelid. To correct sagging skin, he makes an incision along the eyelashes and removes excess skin. He can also alter fat through this incision if bags and loose skin are both a problem. Laser skin rejuvenation, injectable fillers, or chemical peels may be used during the procedure.
Upper & Lower Blepharoplasty
Dr. Olson can combine various techniques to treat conditions affecting the top and bottom eyelids during a single procedure.
Cost of Eyelid Surgery in Scottsdale & Phoenix
The price of eyelid surgery ranges from $2,500 to $5,000 depending on the extent of the procedure Dr. Olson performs: upper or lower blepharoplasty, or a combination of both. The consultation fee is $250 and is applied to the surgical costs if the patient decides to move forward with Dr. Olson. Patients searching for a plastic surgeon decide to travel to our Gilbert practice to have a board-certified plastic surgeon with Dr. Olson's background and training perform their eyelid surgeries.
Recovery & Results
You will need to rest and keep your head elevated for the first few days after surgery. Some patients temporarily experience blurred vision, sensitivity to light, excessively watery or dry eyes, or tightness around the eyes. While recovery rates vary, bruising usually lasts about 7 to 10 days and swelling 1 to 2 weeks.
Cold packs and medications can help with discomfort and swelling. For the first 7 to 10 days, you should avoid anything that will irritate or strain your eyes. Sutures are removed in about a week.
You can expect to see final results after about 3 to 4 weeks. Your face will look younger and more alert.

A Reputation Built on Results
Amazing surgeon, very professional and I LOVE my results! The staff was wonderful and so friendly! Not...
Mommy makeover 4 days post-op - painful & everything good so far I'm currently 4 days post op and figured...
Mommy makeover 4 days post-op - painful & everything good so far I'm currently 4 days post op and figured...
Mommy makeover 4 days post-op - painful & everything good so far I'm currently 4 days post op and figured...
Back to Top