Dr. Josh Olson: Advanced Plastic Surgery Institute
1482 East Williams Field Road b101
Gilbert, AZ 85295
Phone: (480) 466-7355
Monday-Thursday: 9 a.m.-5 p.m.
Friday 9 a.m.-3 p.m.

Tummy Tuck FAQ
Abdominoplasty, often called a tummy tuck, is popular for people in Mesa, Chandler, and Scottsdale, AZ, and surrounding communities who want to improve the appearance of their abdomens when diet and exercise aren't doing the trick. If you're considering this time-tested procedure, you may feel overwhelmed by the number of questions you have. Here, board-certified plastic surgeon Dr. Josh Olson has provided the answers to some of the most common ones that he hears from his patients.
Allow Dr. Olson to make your goals of a trimmer abdomen a reality with a tummy tuck. Contact our Gilbert, AZ, office at (480) 466-7355, or request a consultation online.
Tummy Tuck (Abdominoplasty)

Before & After Photos
WARNING:
This feature contains nudity. Please click OK to confirm you are at least 18 years of age and are not offended by such material.
OK
Tummy Tuck (Abdominoplasty)

Before & After Photos

Keep in mind that each patient is unique and your results may vary.

Keep in mind that each patient is unique and your results may vary.
Why won't diet and exercise improve the look of my abdomen?
Although a healthy diet and regular exercise routine can go a long way toward improving the look of your body, these healthy habits can't always give you the firm, toned look you want — especially when excess skin is involved. For many people, pregnancy or a rapid, substantial weight loss (such as that which occurs after bariatric surgery) can leave behind a layer of sagging skin that's impossible to reduce without surgery. During a tummy tuck, Dr. Olson removes this skin and often tightens loose or weakened abdominal muscles for a deep, balanced improvement.
Can I combine a tummy tuck with another procedure?
Yes! In recent years, a combination operation called a mommy makeover has steadily increased in popularity. This procedure typically combines a tummy tuck, breast enhancement, and liposuction into a single surgery for a significant improvement of the areas most affected by pregnancy and childbirth. A mommy makeover is completely customizable and may also include facial procedures or another type of body contouring for personalized results. Dr. Olson has performed many mommy makeovers and is excited about the possibilities this procedure can offer his patients.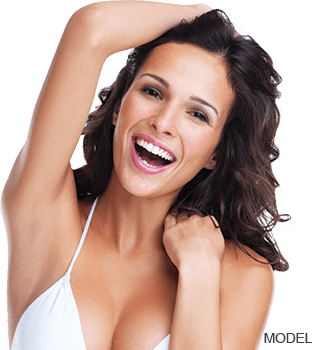 Complete the Look
Enhancing a single aspect of your appearance can inspire you to address other areas you wish to improve. Ask Dr. Olson about combining your treatment for a more complete and stunning transformation.
Can tummy tuck surgery help me lose weight?
Tummy tuck surgery is not a weight loss procedure, and it's not appropriate for people who are significantly overweight. For patients who are overweight, Dr. Olson typically recommends attempting diet and exercise adjustments before plastic surgery. However, the results of tummy tuck surgery can often help people keep their weights low by motivating them to maintain healthy lifestyles, a great ancillary benefit. If you're unsure of your candidacy, Dr. Olson can help you determine whether the surgery is a good match for you during an in-person consultation.
How do I know which type of tummy tuck is right for me?
Dr. Olson offers 3 distinct versions of tummy tuck surgery to meet the diverse needs of his patients. A full tummy tuck is the standard procedure that improves the look of the entire abdomen, from the sternum to the pubic area. It typically requires a horizontal incision that extends from hip to hip and an incision around the navel. Dr. Olson performs the mini tummy tuck in Gilbert, AZ, using a smaller incision. This version focuses on the area below the navel for a more targeted improvement. Finally, an extended tummy tuck, also known as a body lift, is a more invasive procedure that lifts and tones the entire midsection, including the back, buttocks, and thighs. During your consultation, Dr. Olson performs a thorough physical evaluation and makes a recommendation based on your specific concerns.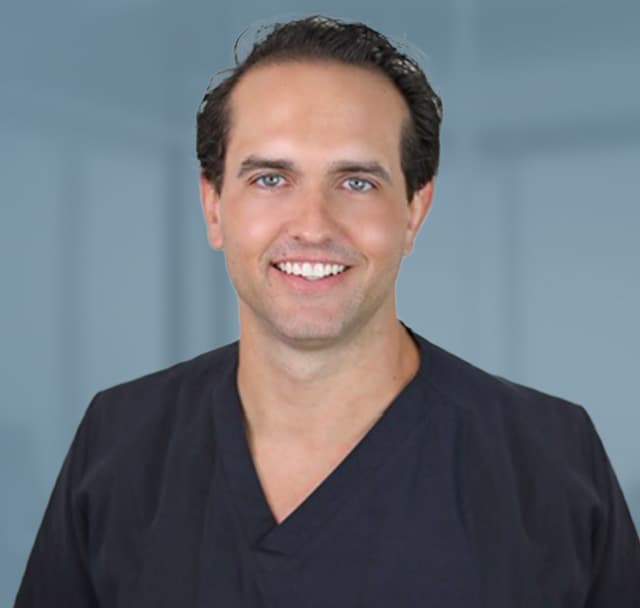 Meet Dr. Josh Olson
Board-Certified Plastic Surgeon
As a board-certified plastic surgeon in Gilbert, AZ, Dr. Josh Olson uses his world-class cosmetic plastic surgery training to meet all the aesthetic needs of the women and men he serves. What can he do for you?
Meet Dr. Josh Olson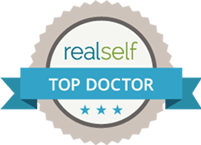 How much does a tummy tuck cost in the Scottsdale area?
The cost of a tummy tuck with Dr. Olson can range from $4,500 to $10,000. The actual price of the procedure increases if Dr. Olson combines liposuction for numerous areas of the body during the surgery. During your consultation, Dr. Olson offers you a precise estimate based on his assessment after your consultation. You can read more about our surgical fees and your financing options on our Patient Resources page.
I have an abdominal tattoo. Will a tummy tuck ruin it?
Because tummy tuck surgery typically involves removing excess skin to create a tighter contour, it is possible that some tattoos can be altered or removed completely by the surgery. Similarly, tummy tuck surgery can also remove abdominal stretch marks and C-section scars. If you'd rather not alter the look of your tattoo, talk to Dr. Olson during your consultation. He may be able to adjust his surgical technique to suit your needs.
How long will my tummy tuck results last?
One of the most appealing things about tummy tuck surgery is that its results are likely to last as long as you want them to. In order to preserve their results, Dr. Olson advises his tummy tuck patients to avoid significant weight fluctuations after surgery, including additional pregnancies. By sticking to a healthy lifestyle and maintaining your weight, excess skin and fat won't reappear, and your abdominal muscles will stay strong and toned. Although tummy tuck surgery doesn't stop the aging process, it can significantly improve the condition of your abdomen when diet and exercise fall short.
A Reputation Built on Results
Mommy makeover 4 days post-op - painful & everything good so far I'm currently 4 days post op and figured...
Mommy makeover 4 days post-op - painful & everything good so far I'm currently 4 days post op and figured...
Staff was amazing from start to finish! Super friendly professional and kind! Easy process at least...
From the moment I walked in I felt very comfortable with the office and staff and I never had to wait...
Back to Top