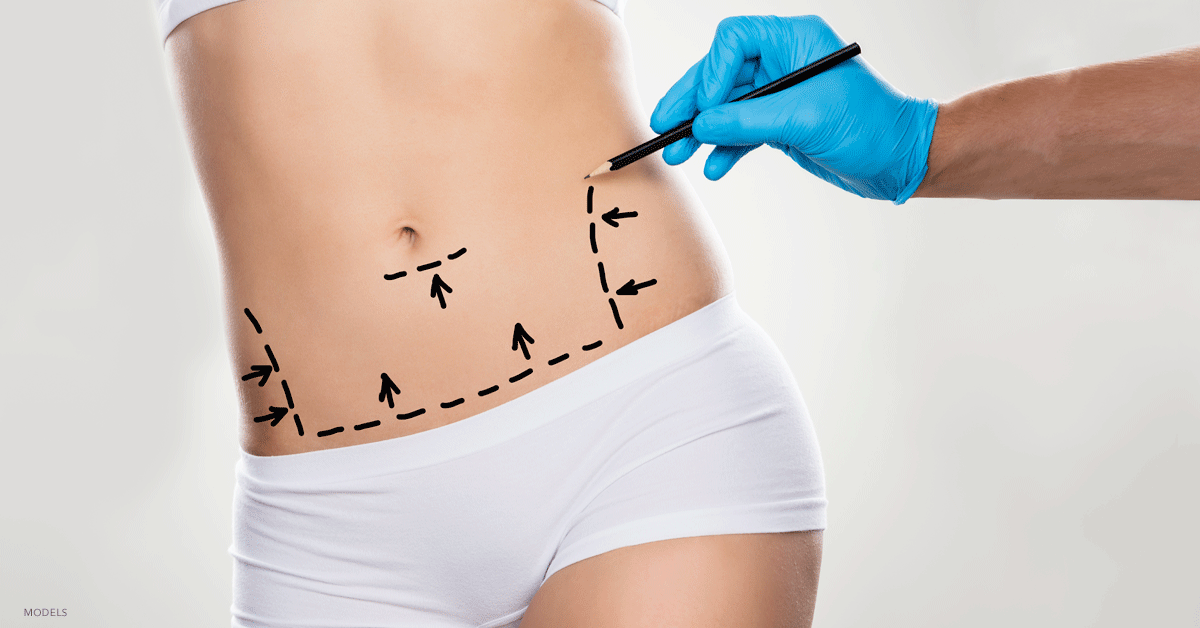 If you've considered tightening your abdomen with the help of a plastic surgeon, you've probably come across discussions about the mini tummy tuck. A variation of the full tummy tuck that is popular with our patients from Gilbert and Chandler, AZ, the mini tummy tuck involves smaller incisions and less recovery time. The procedure's benefits appeal to many, but there are a few things to consider before choosing this modification over a full tummy tuck.
In this post, I'll answer a few commonly asked questions about the mini tummy tuck and discuss who may benefit most from the procedure.
What is a mini tummy tuck?
A mini tummy tuck is a modified version of a full tummy tuck (abdominoplasty) that tightens loose, sagging skin on the lower abdomen, below the bellybutton. Tightening this skin and removing the excess creates a flatter, more toned midsection. It may even address concerns such as unwanted scars or stretch marks in the treatment area.
How is it different from a full tummy tuck?
A mini tummy tuck differs from a full tummy tuck in a few ways:
A full tummy tuck involves an incision low on the abdomen that runs from hip to hip, along with an incision around the bellybutton that allows the skin around it to be repositioned. A mini tummy tuck involves a smaller incision on the lower abdomen and does not require an incision around the bellybutton.
A mini tummy tuck only addresses concerns below the bellybutton, whereas a full tummy tuck addresses the entire abdomen, from the sternum to the pubic area.
Mini tummy tuck recovery is typically shorter than full tummy tuck recovery.
A mini tummy tuck doesn't typically include muscle tightening.
Learn even more about the differences in our Tummy Tuck FAQ.
Who is an ideal candidate for a mini tummy tuck?
A mini tummy tuck can be a great option if you're interested in a less extensive procedure and your target area is located solely below the bellybutton. Ideally, candidates should be at a healthy and stable weight with only a protruding lower belly.
While a mini tummy tuck won't affect your ability to get pregnant, you may want to delay the procedure until you're finished having children, as hormonal and weight changes during pregnancy may cause the area to stretch once again.
It's important to note that a mini tummy tuck is not a weight-loss procedure and should not be used as a substitute for a healthy lifestyle. In fact, maintaining a stable weight will help your results last as long as possible.
To see examples of the results you can expect from various tummy tuck procedures, please visit our before-and-after photo gallery.
If you're interested in learning more about your tummy tuck options from a plastic surgeon in the Chandler, AZ, area, please contact us online or call our Gilbert office at (480) 466-7355.