Dr. Josh Olson: Advanced Plastic Surgery Institute
1482 East Williams Field Road b101
Gilbert, AZ 85295
Phone: (480) 466-7355
Monday-Thursday: 9 a.m.-5 p.m.
Friday 9 a.m.-3 p.m.

Tummy Tuck (Abdominoplasty) Before & After Case 157
*Keep in mind that each patient is unique and your results may vary.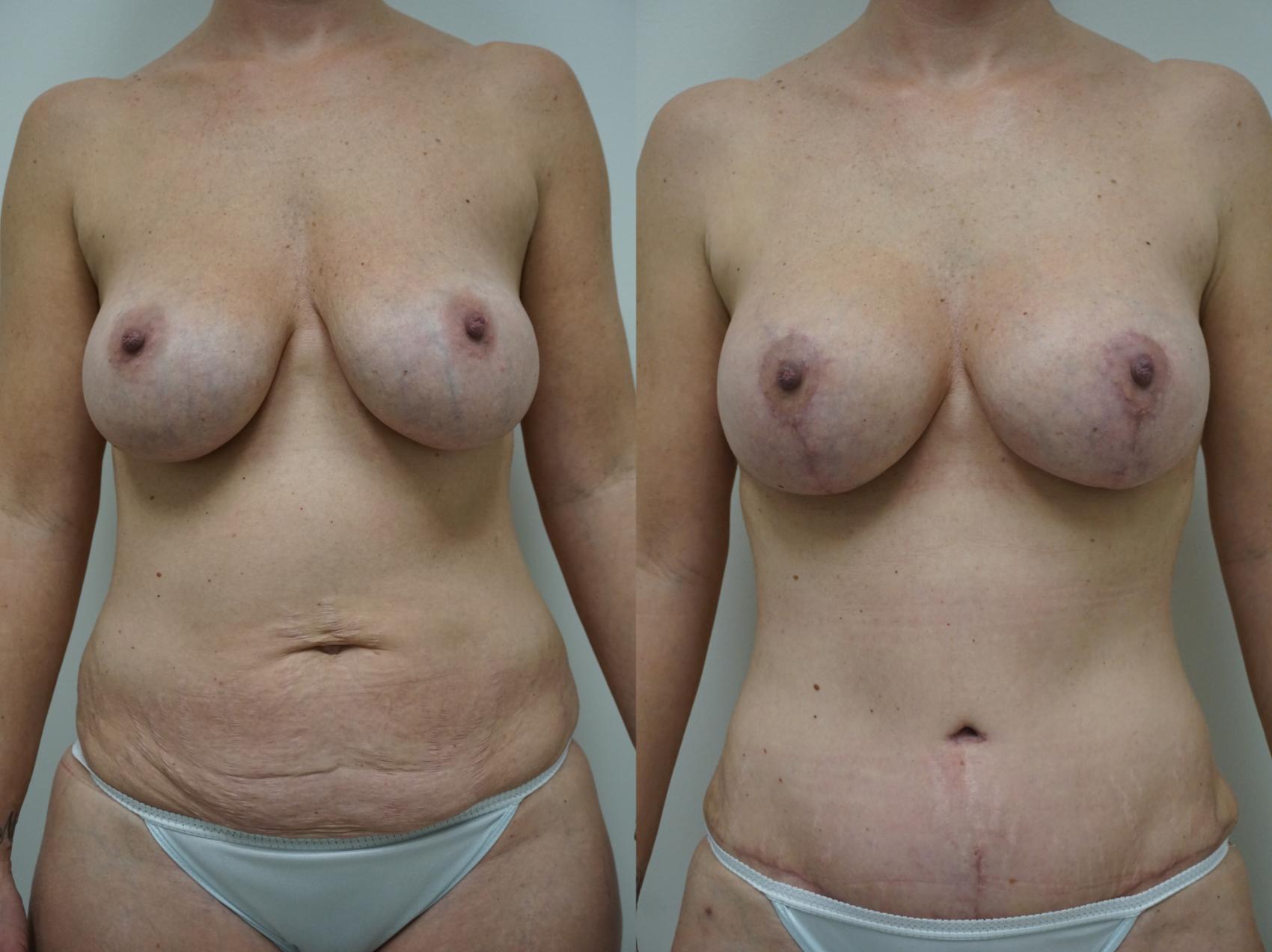 Before & After

This 39 year-old woman from Chandler, AZ presented to Dr. Olson for a mommy makeover and breast revision surgery. She had undergone breast augmentation with saline implant years prior and noticed her breasts have gone down in size and are much lower than prior to having children. Dr. Olson recommended a breast implant exchanged to Allergan full profile silicone implants in addition to a breast lift.
During the procedure the breast lift was performed and an internal capsulorrhaphy or pocket tightening was performed to raise and centralize the breast implants. After placing sizers he decided to place a 450cc high profile implant in her right breast and a 415cc implant in the left. He then performed her tummy tuck procedure where excess skin was removed and her muscles tightened. Liposuciton was then used to contour her waistline.
She is shown here months after her surgery with perkier, shapelier breasts and an excellent abdominal contour.
Back to Top