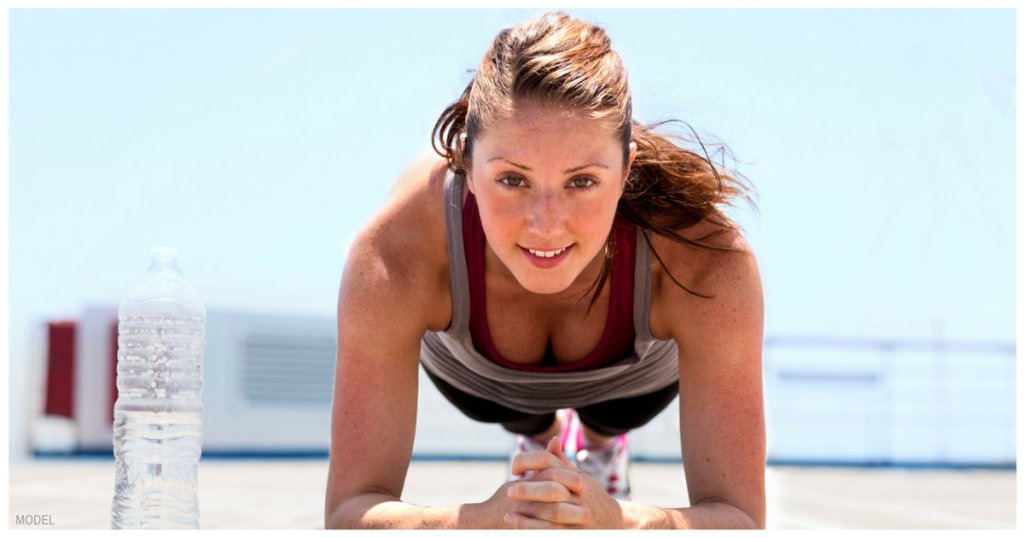 There is no shortage of fun things to do here in the Phoenix Valley that help promote a healthy, active lifestyle all year long. Whether you're hiking Lost Dutchman in February or playing indoor soccer in August, there are always a lot of options. It's no wonder, then, that so many of my breast augmentation patients in Chandler, AZ, love working out and staying fit.
But when the discussion of breast augmentation moves to recovery and gradually getting back into the fitness activities they enjoy, I know many of them become concerned.
While the downtime required after surgery may be frustrating for these active patients, it's important to keep the overall goal in mind: achieving results that are natural and flattering for their lean body type. Luckily, there are a wide range of choices for implants and other factors involved in breast augmentation, each of which can help create the most natural, aesthetically pleasing results for patients.
Saline or Silicone?
A majority of patients, especially those who are more active, tend to prefer the look and feel of silicone implants. These silicone implants, which also include highly-cohesive "gummy bear" implants, are available in a range of sizes, textures, and shapes varying from round to teardrop. These options can help to create a very complementary and natural-looking result for patients of all body types. While saline implants are still prevalent, they are often not the best option for active patients. You can get more details about each of the implants on my Breast Implant Options page.
Implant Placement
Placement above or below the muscle will have different aesthetic results, and there are benefits to each. Most active patients prefer the implants to be placed below the muscle (this is known as submuscular). This placement allows the transition from natural tissue to implant tissue on the chest to form a more smooth, natural silhouette. However, submuscular placement may also cause the pectoral muscle to shift the implant slightly when it flexes, so the silhouette may appear slightly different when this occurs.
Implant placement above the muscle, also known as subglandular, is also a viable option for slim or fit patients. This placement may help reduce discomfort during recovery. However, it is also more likely to cause "rippling" or a rippled appearance of the skin, especially in patients with liquid saline implants. Whether or not this is a risk depends on the amount of natural breast tissue the patient has.
Sizing
The size of the implant has much less to do with the desired cup size than her aesthetic goals and the amount of existing breast tissue. Patients with more existing breast tissue may opt for a smaller implant, or an implant with a higher pole to balance any lower pole weight in their breasts.
On the other hand, patients who have less breast tissue may opt for a larger size, but should consider how that result will look in proportion to their entire body: Will the larger implant flatter existing contours, or look less natural and aesthetically pleasing? With imaging technology, I can simulate different options for my patients to determine which sizes are best for their goals and lifestyle.
Profile
The profile of the implant refers to the shape of the implant. It may be more round in shape, or look more like a teardrop. It may be wider at the bottom, or more oval shaped. There may be more weight at the top of the implant or the bottom.
There are dozens of options available for patients to choose from, but don't feel overwhelmed! During your consultations, we'll work together and use sizers and imaging technology to determine which choices will best achieve your goals.
The before-and-after gallery images below show 2 patients who each received different implants, but had results that look natural and fit well with their body types. You can see more of my patient's results in the breast augmentation photo gallery.