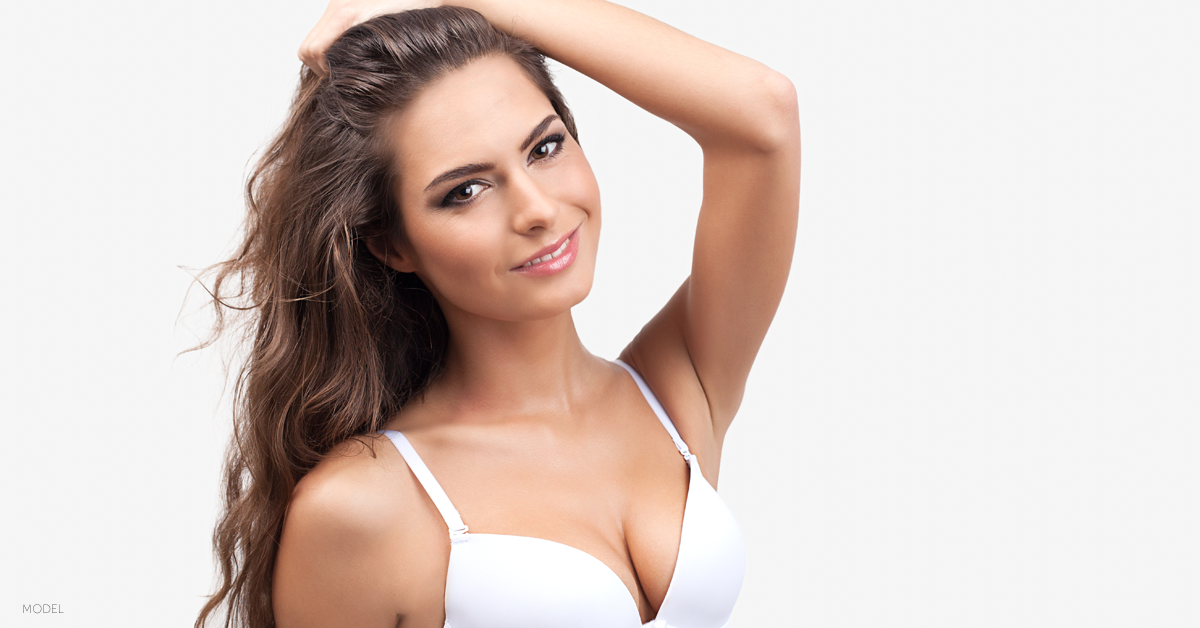 The stigma around plastic surgery has faded in recent years, but a few old stereotypes still remain. When some people think of breast augmentation results, they picture overfull breasts that look "worked on." In reality, the "natural look" is very popular among my patients from Scottsdale, Gilbert, and beyond.
Most women want a feminine boost that elegantly—and proportionally—matches their body shape. Breast augmentation is a customizable procedure that can be adjusted to create dramatic looks, subtle looks, and everything in between.
Moving on from past trends
Breast augmentation is one of the most popular cosmetic procedures in America. Implants are an excellent way to add flattering volume and curves. In decades past, high-profile implants and more noticeable results were popular choices among women. It was trendy for patients to request D cups or more, no matter their natural body size or shape.
Unfortunately, choosing breast implants that don't match your body type can have unintended consequences. Patients like these from 10 to 15 years ago may now struggle with rippling or implant movement. With this knowledge in mind, patients today are much more thoughtful about their breast augmentation options. While there is nothing wrong with high-profile implants, it's important to make sure they are well suited to your body.
More options than ever before
There are many ways women can customize their breast augmentation procedure for their own personal needs. Patients can choose from different materials, shapes, and textures. Gummy bear implants are a popular choice among patients who want to add a subtle boost. The cohesive gel filling and teardrop-shaped form create flattering, natural-looking volume.
But implants aren't the only choice women get to make before surgery. Many different factors play a part in achieving the best possible results. Your doctor can offer suggestions for other important details of your surgery, such as implant placement and incision location.
Choose what makes you comfortable
A more natural, subtle look is now a common choice among patients. Many women today prefer only to go up a cup size or two. Not only does this decision help prevent potential issues, but it also strengthens the longevity of your surgery results.
Breast augmentation is a long-term decision. No matter the size, be sure to choose implants you will feel comfortable with. I tell patients at my Gilbert practice that they should think about their long-term plans and lifestyle goals. Patients can work together with their doctors to create results that will be comfortable and satisfying for years to come.
Browse our breast augmentation before-and-after pictures to see examples of real patient results. If you would like to learn more about your breast augmentation options in the Scottsdale area, request a consultation online. You can also contact the practice by phone at (480) 466-7355 (Gilbert).