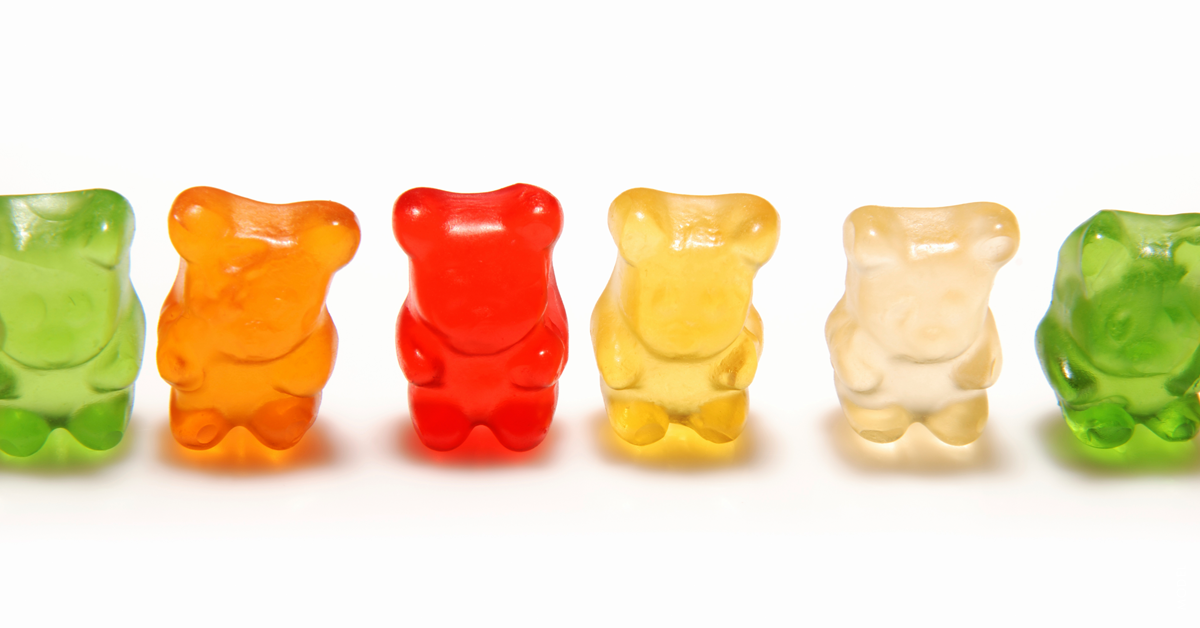 I see many breast augmentation patients at my Gilbert, AZ, area practice, so I understand all the choices women have to make before surgery.  There are multiple issues to consider when choosing breast implants. And if you feel overwhelmed when looking at your options, you're definitely not alone.
While all implant styles and materials have their own unique benefits, one of the most popular choices is the gummy bear implant. In this blog post, I will explain why this technology can create beautiful results and satisfied patients.
Gummy Bear Implants
Gummy bear implants–also known as cohesive gel implants–are made with a thick silicone outer shell and gel filling inside. This structure gives the implants a firm consistency that maintains its shape, even if the outer shell is broken. This jelly-like texture is what gives the implant its signature candy-themed name.
Gummy bear implants have a teardrop shape with a rounded bottom and tapered top. There is a wide range of natural-looking shapes and sizes for women to pick from.
Choosing Your Best Option
There are many benefits to choosing gummy bear implants. A few main perks include:
Durability: As the implant's claim to fame, gummy bears are best known for their longevity. The cohesive gel can hold its shape for longer periods of time, and they can last longer than other traditional options. Issues like rippling are less of a worry.
Leak-resistance: In the past, breast implant leaks were much more common, especially with thinner, less viscous saline options. But because cohesive gel implants don't easily develop fold lines or ripples, strain and rupture are much less likely to happen.
Natural Appearance: The subtle breast augmentation is a growing trend. And with gummy bear implants, women can achieve a smoother, more natural-looking appearance with a teardrop-shaped implant (instead of a traditional, rounder option).
Lower risk: Issues such as capsular contracture are caused by internal scar tissue hardening around the breast implant. Due to the unique structure of gummy bear implants, complications such as this are less likely.
While these benefits are all wonderful, gummy bear implants aren't ideal for all patients. They also have the potential to shift or rotate after surgery, and they tend to cost more. When making a final implant decision, it is best to discuss your options with a board-certified plastic surgeon. By working together with your doctor, you can create the best results for your body type and lifestyle. 
Browse our before-and-after gallery to see results from our own breast augmentation patients here in the Gilbert, AZ, area. If you would like to learn more about gummy bear implants or other implant options, request a consultation online or call us at (480) 466-7355.