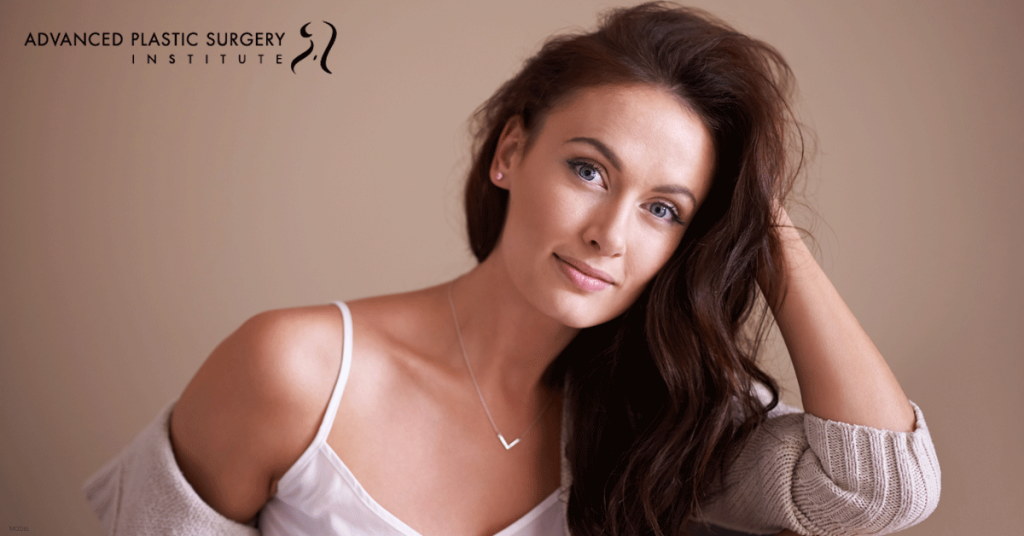 Symmetry is often thought to be the pinnacle of attractiveness. Research shows that facial symmetry is the hallmark of what people consider beautiful. It's no different for breasts, but the fact is that very few women have perfectly even breasts. The difference in size is minimal in most cases, but some women are self-conscious about having uneven breasts. Breast implants can help correct asymmetry, a fact that surprises many breast augmentation patients at my practice near Tempe.
Why Breast Size Varies
Even though it's common to have uneven breasts, that doesn't make it easier to accept if you think they detract from your appearance. Breast asymmetry can occur naturally during puberty as a girl's hormones change. Breast size can also change after pregnancy or breastfeeding. Benign breast lumps might also make the breasts look asymmetrical or, in rare cases, signal breast cancer. If you notice a breast suddenly change size or become increasingly dense, you should schedule an appointment with your doctor.
Some women who already have breast implants come to my practice for revision surgery because their breasts appear uneven, either because of complications or because the results have changed over time.
How Breast Implants Create Asymmetry
Breast augmentation surgery is more than just inserting implants. An experienced, board-certified plastic surgeon creates beautiful results by carefully assessing the breasts' shape and symmetry during the procedure. I customize my surgical plan for breast enhancement patients based on the physical exam and measurements I perform during the consultation.
With patients whose breast unevenness is significant, I can use different sizes of implants to correct the asymmetry. Most patients these days choose implants filled with cohesive silicone gel, so I make different sizes available when I know that uneven breasts are a concern. Saline implants are filled after being inserted, and the size can be adjusted during the procedure.
Additional Techniques for Beautiful Results
I also use other techniques to create the desired symmetry. I use sizers during the surgery, for example, to visualize the results before inserting the actual implants. In some cases, I may remove a small amount of breast tissue from one breast to create even results. Fat grafting is another tool I may use during breast augmentation. This process involves removing a small amount of fat from another area of the body, purifying it, and then re-injecting it into the smaller breast. The placement of the implants is also an important part of creating even breasts during the procedure.
In the before-and-after photos of actual breast augmentation patients at our Scottsdale and Gilbert practices, you can see the types of results I create. Not all of the patients had concerns about uneven breasts, but many did.
If you've been self-conscious about having uneven breasts and think breast implants may help, contact us using the online form to request a consultation. Or you can call us at either of our locations to schedule an appointment. Call (480) 466-7355 (Gilbert).