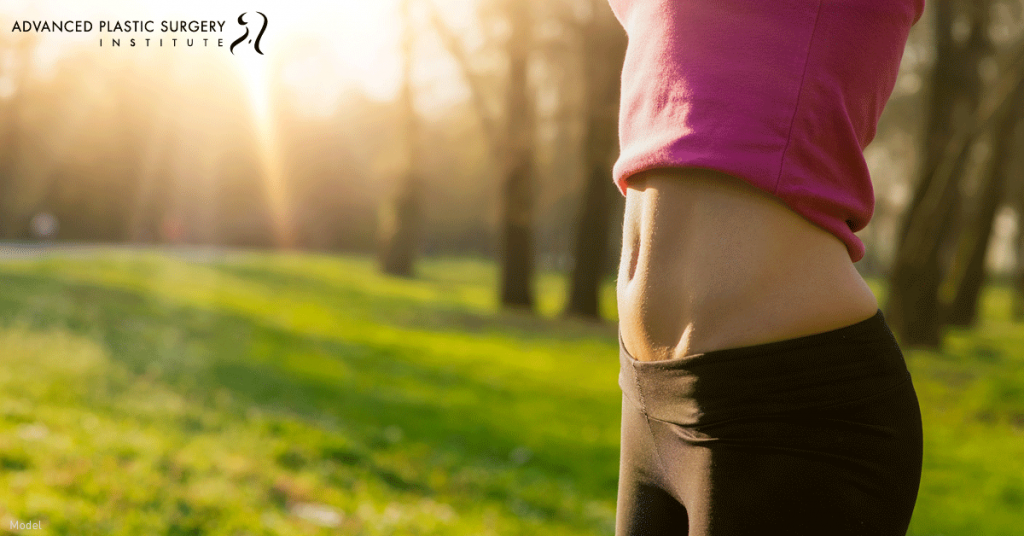 A tummy tuck can be a truly transformative procedure for women who have had children. That's because surgery is the only way to remove the permanently stretched abdominal skin that moms are often left with after one or more pregnancies. For moms who exercise regularly and eat a healthy diet, the excess skin can be especially frustrating. The tummy tuck patients I see at my Scottsdale-area practice are often among the most satisfied individuals I treat.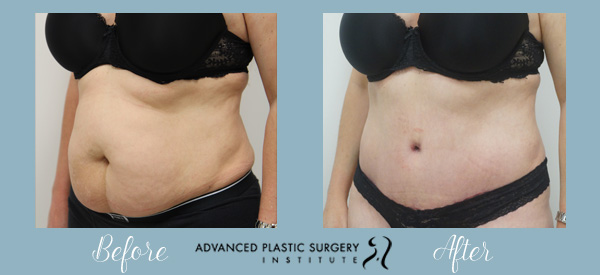 Even though a tummy tuck can benefit anyone who has lost significant weight and has loose abdominal skin, the most common patients are women who have had children. Skin and abdominal muscles stretched by pregnancy often remain lax after a baby is born. Surgery is really the only option for women who want to regain their pre-pregnancy shapes.
What I'd like to do in this blog post is provide some advice for women considering post-pregnancy tummy tuck surgery to help them understand what the procedure involves and when to get a tummy tuck.
Customized Procedure
The changes to a woman's body after pregnancy can be profound, but no 2 women have the same experience. I actually specialize in 3 distinct tummy tuck techniques to address each patient's unique concerns. During the consultation, I explain the various techniques, which  include:
Full tummy tuck: This is the most common type of tummy tuck for women after pregnancies. During this procedure, I make a horizontal incision from one hip to the other. I make it as low as possible so that it can be concealed by bikini bottoms. Besides removing excess skin, a full tummy tuck may involve repairing abdominal muscles separated during pregnancy. The belly button usually needs to be repositioned, and I typically recommend liposuction to ensure smooth, contoured results.
Mini tummy tuck: In some cases, the sagging skin is confined to the area below the belly button. A mini tummy tuck, which requires a much smaller incision, can be appropriate under those circumstances.
Circumferential abdominoplasty: Sometimes called a "belt lipectomy," this procedure is designed to remove excess skin from both the abdomen and the back in addition to elevating the buttocks. It's performed most often for patients after massive weight loss following bariatric surgery but might be the correct surgical path for some women after they've had children.
When Should You Get a Tummy Tuck?
The question of timing is one that's especially important for women who have recently had a child. The factors that can affect when someone should get a tummy tuck include:
Are you still breastfeeding?
Hormonal changes occur both during and after breastfeeding, causing a mother's weight to fluctuate significantly. Because it's best to be at a stable weight before scheduling a tummy tuck, I recommend waiting at least 3 months after you stop breastfeeding to allow hormone levels to return to normal.
Have you reached your target weight?
A target weight is a weight that you can successfully maintain following the procedure. Being at a stable weight that you can maintain before body contouring surgery greatly increases the likelihood that you'll be happy with the results. I often combine liposuction with tummy tuck surgery to remove stubborn areas of fat and create a smooth, contoured outcome. I also recommend that my patients have a body mass index (BMI) of less than 30 before undergoing surgery. Countless studies show increased post-op complications for tummy tuck patients who have a BMI over 30.
Do you plan to have more children?
One of the most common questions plastic surgeons hear from women considering tummy tuck surgery is whether they can have additional children after having the procedure. The answer is yes, but with a significant qualification. It's likely that a pregnancy after getting a tummy tuck will again stretch the skin and abdominal muscles, undoing the results of the cosmetic surgery. I recommend to women thinking about having another child within 2 or 3 years to hold off on getting a tummy tuck.
Some women with young children at home choose to wait until their kids are a bit older to get a tummy tuck. It's important to remember that you won't be able to lift a baby or toddler for at least a week after the surgery, and you'll need someone to provide child care during the initial stages of your recovery.
If you're considering getting a tummy tuck, our before-and-after photos showing actual patients reveal how dramatic the results can be, and I invite you to look at them.
If you're interested in learning more about the procedure or other cosmetic surgery options, request a consultation using the online form or call us at (480) 423-1973 to schedule an appointment.