BOTOX has become one of the most popular nonsurgical cosmetic treatments worldwide, and for good reason. This effective injectable can work wonders in rejuvenating many areas of your face, leaving you looking fresher and more youthful. But since neuromodulators are typically priced by the unit, you may be asking, How many units of BOTOX for forehead, brow lift, smile lines, crow's feet, and so on. If so, this blog post is for you.
We've prepared an easy-to-understand infographic to give you an idea of how many units of BOTOX are typically required to treat various areas of the face.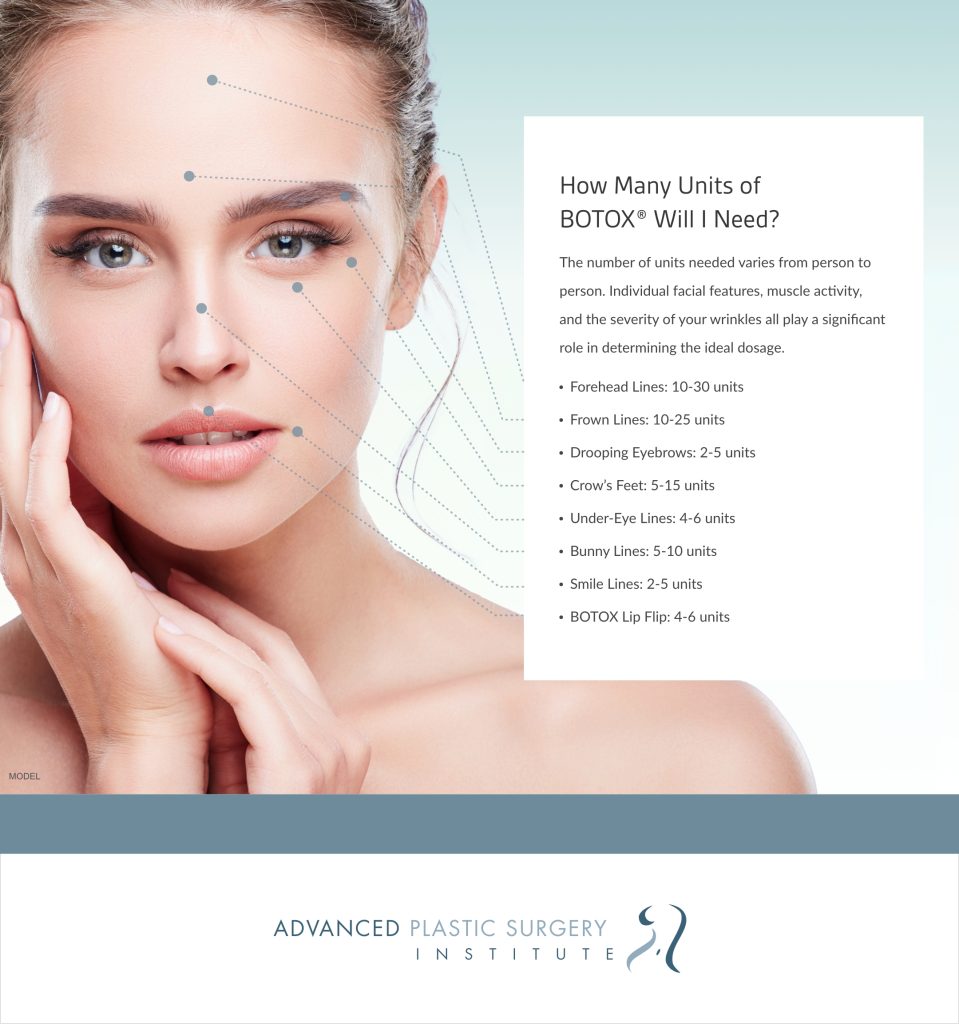 What Kind of Results Can I Expect?
Now that you better understand how BOTOX® can help smooth out those wrinkles and rejuvenate your face, you may be wondering about the results and how long they last. Generally, BOTOX® treatments yield noticeable results within a few days, with full effects visible after about 2 weeks. The treatment's longevity typically ranges from 3 to 6 months, depending on various factors, such as your individual metabolism and muscle activity.
For more information, check out this related blog post: "5 Things You Need to Know Before Your First BOTOX® Appointment."
Schedule a Consultation
If you're ready to get started or have any further questions about BOTOX, call our office today at (480) 466-7355 or request a consultation online. The skilled, experienced team at the Advanced Plastic Surgery Institute is ready to help you achieve your aesthetic goals.