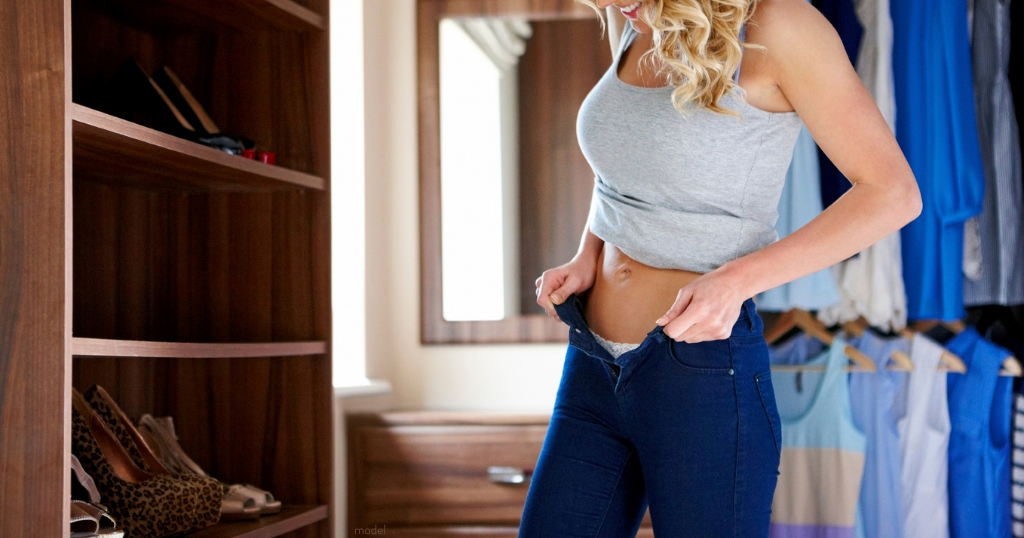 Other than injectables and laser hair removal, non-invasive fat reduction was the leading non-surgical procedure worldwide in 2019, with U.S. providers performing nearly 400,000 treatments. There's no question about the popularity of CoolSculpting at our Chandler, AZ-area plastic surgery practice.
But not all patients who want targeted fat reduction can benefit from a nonsurgical approach. Body contouring procedures, including liposuction and tummy tuck surgery, are better suited in some cases. Which one is the correct path for you? It depends on your concerns, as the illustration below indicates.
Your Body Contouring Journey
At our plastic surgery practice and med spa in Gilbert, we help patients navigate their treatment options after listening to their concerns and cosmetic goals.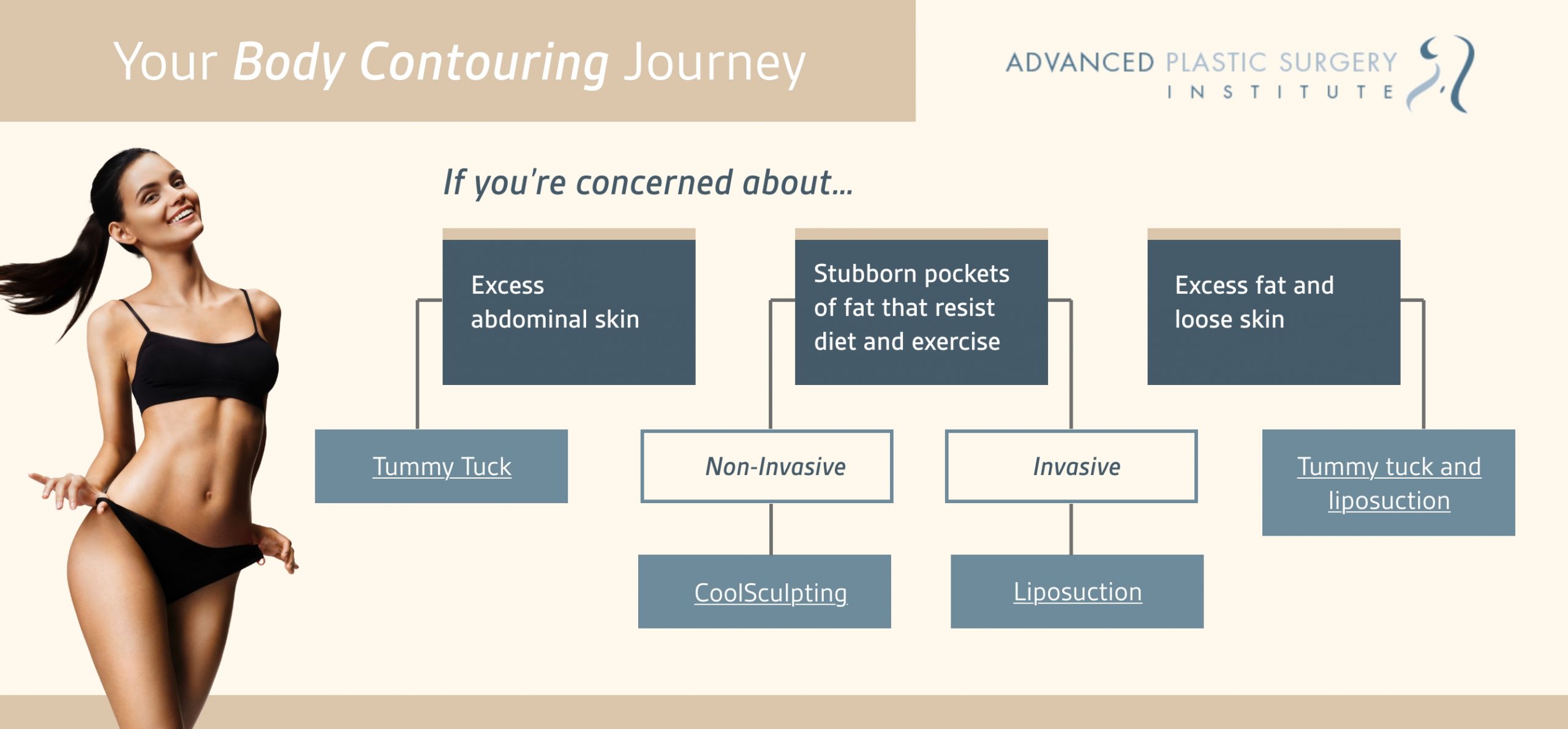 CoolSculpting destroys fat cells using applicators that deliver cooling energy to targeted areas, such as the abdomen and flanks (love handles). It's a no-downtime treatment that produces gradual results and often requires 2 treatment sessions.
Liposuction removes fatty tissue from the abdominal area by suctioning it with a thin, metal surgical tube called a cannula that's inserted through a small incision.
Tummy tuck surgery involves having a surgeon remove excess skin and repair abdominal muscles that are sometimes separated during pregnancy.
Which Path Is Right for You?
Do you exercise often and watch your diet but can't get rid of bulges in the mid-section? CoolSculpting "freezes" away that stubborn fat without surgery.
Do you no longer fit into your favorite slinky black dress but don't need to lose weight? Liposuction delivers more dramatic results than CoolSculpting but does involve some downtime.
Have you lost significant weight or had children and your abdominal skin didn't shrink back to fit your new contours? Tummy tuck surgery—often combined with liposuction—creates a smooth, nicely contoured abdominal area.
Consulting with a board-certified plastic surgeon is the best way to decide which procedure is right for you. Women and men considering body contouring procedures such as liposuction or a tummy tuck in the Chandler and Scottsdale area can request a consultation at our practice using the online form or call us at (480) 466-7355 to schedule an appointment.