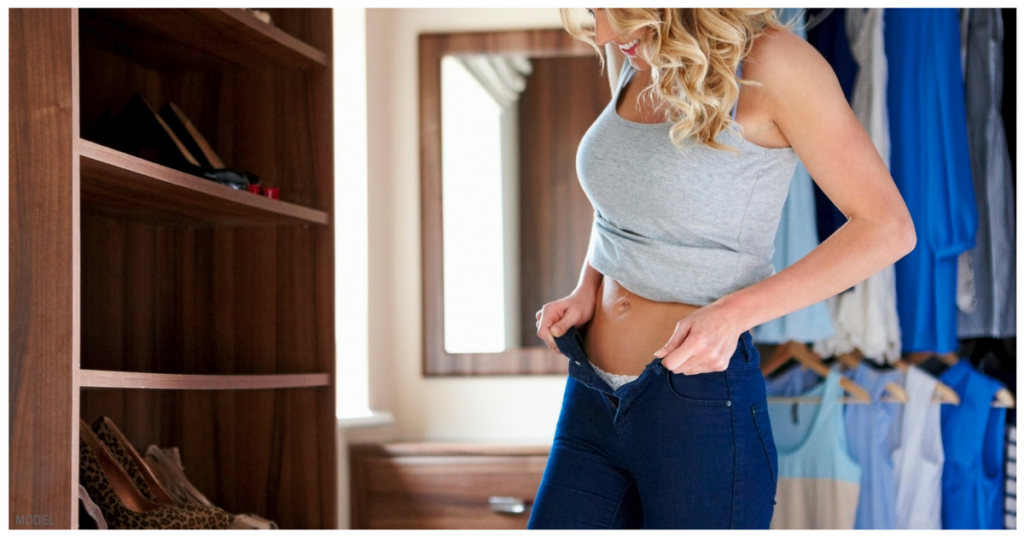 For so many women, the effects of pregnancy, weight fluctuation, and aging can cause a major change in the midsection. One common solution for these concerns is tummy tuck surgery here in Chandler, Arizona, which can remove extra skin, smooth out areas of unwanted fat, and create a more toned contour. But before you undergo the surgery or even schedule a consultation with a board-certified plastic surgeon, there's a lot to think about.
1. Plans for Future Children
The most common reason women choose to undergo a tummy tuck is to remove loose skin and tricky areas of fat that have stuck around from pregnancy. While the tummy tuck procedure can provide an incredible transformation for many patients, it's important to know that subsequent pregnancies will reverse those results and may make scars and future surgery more difficult to manage.
I suggest advise patients to consider whether or not you plan to have more children before undergoing the surgery. If you'd like to become pregnant again, I encourage you to consider postponing it.
2. Weight Loss Goals
While tummy tuck surgery can remove the small pocket of extra fat that often forms in the lower abdomen, it is not a weight loss procedure. If you have a significant amount of fat around your body that you can reduce through diet and exercise, your surgeon may suggest you postpone the surgery until you're near your target weight. You can consult with your physician to determine what that goal weight might be for you.
3. Time Away From Work
Recovery time for a tummy tuck can last up to 3 weeks, depending on the extent of the procedure. While you should be able to move around the house within a week, you likely won't feel completely like yourself until 2 to 3 weeks post-op. If your career is demanding, you may want to take a look at how much time off you can reasonably take to heal at home.
4. Available Assistance
This ties in with recovery time. For the first week after surgery, you may find it difficult or uncomfortable to bend forward and pick up objects from the floor, for example, or reach up high to grab something off that top cabinet shelf. Carrying small children and putting extra weight on your treated area is even worse: It can begin to damage your results and reverse the healing process.
It's best to make sure you have caregivers for your children and pets who can take on the day-to-day work around the house while you recover.
5. Diastasis Recti
This condition arises when the muscles of the abdominal wall have been stretched apart and can no longer effectively support the body's core. Diastasis recti is actually quite common in women who are postpartum or have lost a significant amount of weight. An in-person consultation or visit with a physician will be able to determine whether you have it.
If you do, a tummy tuck procedure can rebuild the abdominal wall by restoring the integrity and support of the muscles while removing the unwanted skin in the treated area.
6. Excess Skin
Loose, stretched skin in the abdomen is the primary indicator that you are a good candidate for a tummy tuck. If it drops over the belt line on pants or gets in the way of your workout, there's a good chance that diet and exercise will not reduce it.
In the before-and-after images below, you can see that the patient had excess skin that hung over her bikini line, causing discomfort. Tummy tuck surgery, in addition to liposuction of the flank area, created smoother contours and removed the hanging skin.
7. Realistic Expectations
Your body is completely unique to you, and you should always cherish that. The concerns over loose skin and extra fat are treatable, but your body frame will always stay the same. As a surgeon, I approach each tummy tuck with respect for the patient's body type, lifestyle, and individual needs, so that the results look natural and create the right proportions. Your in-person consultation is the place to discuss the results a tummy tuck can provide. I also invite you to look through my before-and-after photo gallery for a better idea of what to expect.
If you're interested in learning more about tummy tuck surgery, I encourage you to visit our Tummy Tuck FAQ, where I've answered a handful of common questions I hear during consultations with my patients here in Chandler.