Dr. Josh Olson: Advanced Plastic Surgery Institute
1482 East Williams Field Road b101
Gilbert, AZ 85295
Phone: (480) 466-7355
Monday-Thursday: 9 a.m.-5 p.m.
Friday 9 a.m.-3 p.m.

Mommy Makeover Before & After Case 123
*Keep in mind that each patient is unique and your results may vary.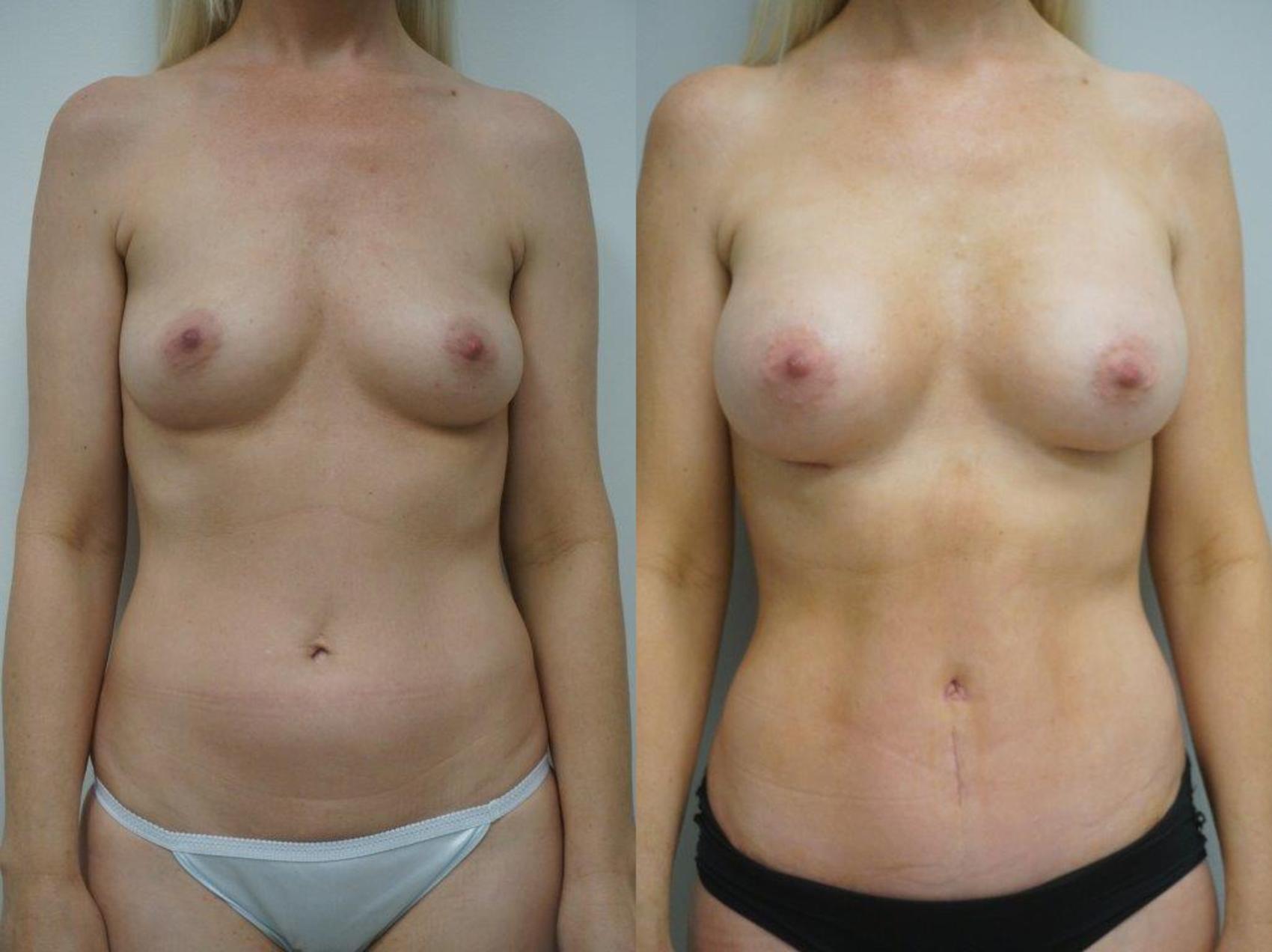 Before & After

This 43 year-old woman from the East Valley near Scottsdale, AZ presented to Dr. Olson for consultation regarding a mommy makeover. She wanted a small increase in breast size for a more proportioned body and gain lost volume after children. He was also interested in tightening her abdominal muscles after pregnancy.
Dr. Olson met with her and after listening to her goals recommended silicone breast implants using a moderate profile to avoid too much projection and retain a natural yet full shape. He also recommended a full abdominoplasty to tighten her rectus muscles.
The operation was performed under general anesthesia and she was able to return home that day. Dr. Olson placed a 310cc smooth round moderate profile Allergan implant in her right breast and an 295cc moderate profile implant in the left, both under the pectoralis muscle. A full tummy tuck was also performed. She did not require liposuction.
She has since healed beautifully and is pleased with her total body transformation.
Back to Top