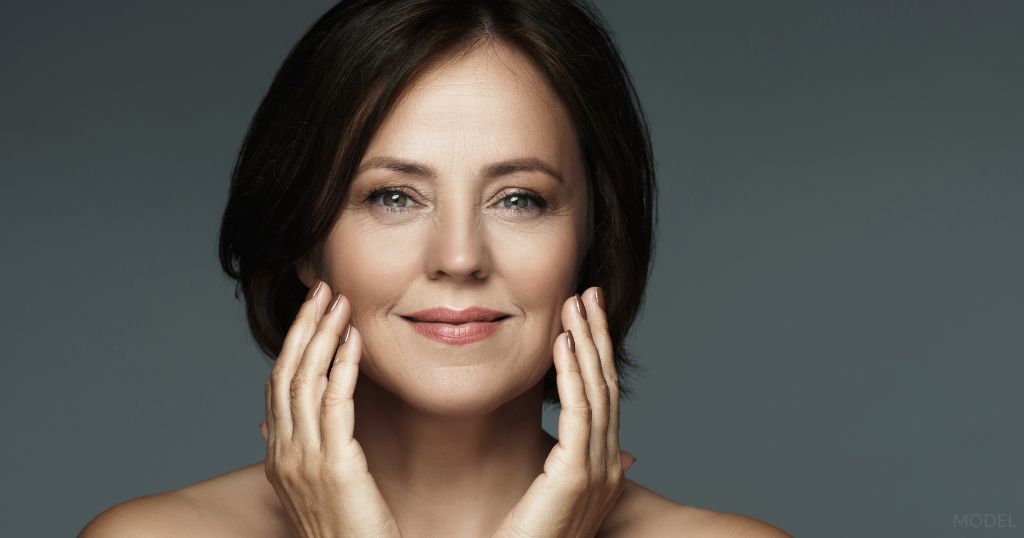 When you first notice wrinkles and creases forming, you may be reluctant to consider getting a facelift. But did you know we also offer a mini facelift procedure that helps you refresh your appearance without the commitment of a full facelift? Keep reading to learn more about the benefits of a mini facelift vs. facelift, and find out if you're a good candidate for this less invasive procedure.
What Is a Mini Facelift?
A mini facelift, also called an "S-lift" or short scar facelift, focuses on addressing early signs of aging with smaller incisions and a quicker recovery window. During the procedure, we make tiny incisions by the hairline and around the ears to minimize scarring. We gently lift and reposition underlying tissues to restore youthful contours. A mini facelift doesn't address the neck or sagging in the midface as comprehensively as a full facelift. Therefore, the results of a mini facelift are more subtle than the dramatic results a full facelift achieves.
Who Is a Good Candidate for a Mini Facelift?
Many patients opt for a mini facelift in their 40s when loose skin and wrinkles become more noticeable. However, a mini facelift in your 30s is becoming more popular among patients who are highly proactive about preventing their aging facial features from becoming more prominent.
A good candidate for a mini facelift generally has the following:
Mild jowling, wrinkling, and loose skin
Less concern about the appearance of the forehead or neck
The need to recover more quickly
The desire for subtle, natural-looking results
Realistic expectations about their procedure, recovery, and results
A clean bill of health before undergoing plastic surgery
A mini facelift is also becoming the go-to procedure for men and women who have tried using topical products or nonsurgical treatments but find they're no longer getting optimal results. Some patients also choose to combine a mini facelift with a brow lift or an eyelid surgery for more comprehensive results, as a mini facelift doesn't address the upper face. During your consultation, we'll assess your needs and determine if a mini facelift, full facelift, or other procedure(s) is right for you.
How Much Does a Mini Facelift Cost?
The exact cost of your mini facelift depends on factors such as the extent of your procedure, your surgical facility, and your surgeon's location and experience level. RealSelf estimates the average cost of a mini facelift surgery is $9,239. Combining your mini facelift with other procedures may also impact cost. We will provide you with a detailed estimate for your procedure at the end of your consultation.
What Is Mini Facelift Recovery Like?
One of the key benefits of a mini facelift vs. full facelift is its shorter recovery window. While some swelling and bruising are expected immediately after surgery, healing generally takes about 1 week, and the process is easily managed by most patients. Mini facelift scars gradually fade and are well concealed by your hairline. Follow your post-surgery protocol closely to help ease healing and minimize potential complications.
How Long Does a Mini Facelift Last?
We always remind patients that while a facelift can take years off your appearance, it does not halt the aging process. That said, you can expect your mini facelift results to last 5 to 10 years. You can maximize your results if you take good care of your skin, avoid excess sun exposure, and live a healthy lifestyle. Nonsurgical treatments such as injectables or Renuvion® (J-Plasma®) skin tightening can also help maintain your youthful appearance. Combining minimally invasive skin rejuvenation procedures is often referred to as a nonsurgical or liquid facelift.
Do you want to take a proactive approach to easing the signs of aging? Reach out to us online to arrange a consultation or call us at (480) 466-7355 to schedule an appointment.