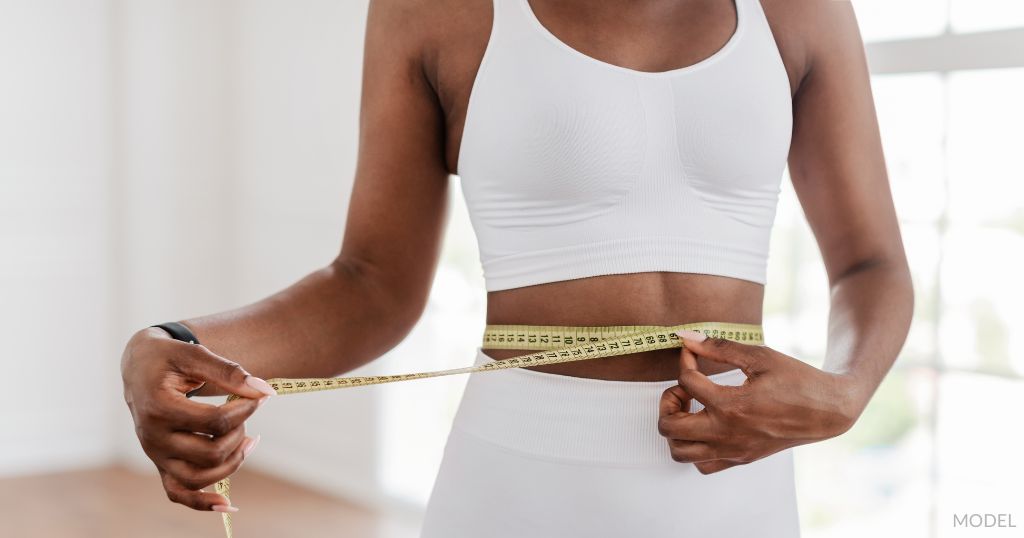 Deciding to have a tummy tuck, also known as an abdominoplasty, is a significant investment of your time and money. However, the ROI you receive by enhancing your appearance and self-esteem with this procedure cannot be understated. How much does a tummy tuck cost, and is it worth it? Discover 5 factors that can affect these decisions below.
1) Do you need to consider a full or mini tummy tuck cost?
The scope and complexity of your tummy tuck will determine its final price tag. A full tummy tuck addresses the entire abdomen and includes tightening the abdominal muscles and reshaping the skin around the bellybutton. A mini tummy tuck, on the other hand, targets only the lower abdomen. While a mini tummy tuck is more cost-effective than a full tummy tuck, not all patients are good candidates for this modified tummy tuck procedure. During your consultation, we'll assess your needs before guiding you toward the best approach.
2) Does insurance cover tummy tuck surgery?
Health insurance typically does not cover elective procedures, including tummy tuck surgery. The one exception to this rule may be if your procedure is deemed medically necessary, as in cases where back pain, hernias, urinary continence, diastasis recti, and other conditions following pregnancy or significant weight loss are causing excessive issues that are best remedied through surgery.
The average cost of tummy tuck surgery in the Phoenix area can range from $13,000 to $17,000. However, we offer patients CareCredit® and other flexible payment options to help make the surgery as accessible as possible.
3) Are you combining your tummy tuck with other procedures?
Many patients who visit us after weight loss or pregnancy can maximize their results by combining their abdominoplasty with other procedures. We often recommend pairing a tummy tuck with liposuction and/or a breast enhancement procedure like breast augmentation as part of a mommy makeover—the ultimate combination surgery.
Combining a tummy tuck with other procedures is popular among patients because it allows them to address multiple concerns during a single treatment window with only one price tag and recovery period. This cost-effective approach also means their surgical and anesthesia fees are paid only once.
4) What is your surgeon's experience level?
When having a tummy tuck or other cosmetic surgery, it is essential to place your care and trust in the hands of an experienced, board-certified plastic surgeon. Thoroughly research your surgeon's background, read patient reviews, and view before and after patient photos featuring actual results. It's also important to understand that your surgeon's skill level, credentials, and geographic location will impact the final cost of your cosmetic procedure.
5) What is the cost of not having this procedure?
It's understandable to have anxiety over setting aside the time and money to invest in a tummy tuck—especially if you have other pressing responsibilities at work or home. However, we encourage you to consider the positive impact a life-changing tummy tuck procedure can have on your appearance, lifestyle, and self-esteem.
Most patients who have a tummy tuck share with us that feeling better about themselves daily is truly priceless. Perhaps that's why RealSelf.com reports that a tummy tuck consistently gets a 95% "worth it" rating from happy patients. 
As you weigh the cost and benefits of having a tummy tuck, remember we are committed to helping you achieve your aesthetic goals in the safest, most cost-effective way possible. If you still have questions about how to pay for a tummy tuck procedure, we encourage you to request a consultation or call our office at (480) 466-7355.