Are you bothered by skin imperfections like wrinkles, sunspots, and other signs of aging? If topical skincare products aren't delivering the desired results, it's time to consider advanced skin rejuvenation treatments. Two popular therapies stand out in the quest for luminous skin: Halo laser skin resurfacing and BBL. But which is right for you?
We've prepared an infographic comparing these skin rejuvenation treatments to simplify your decision-making process.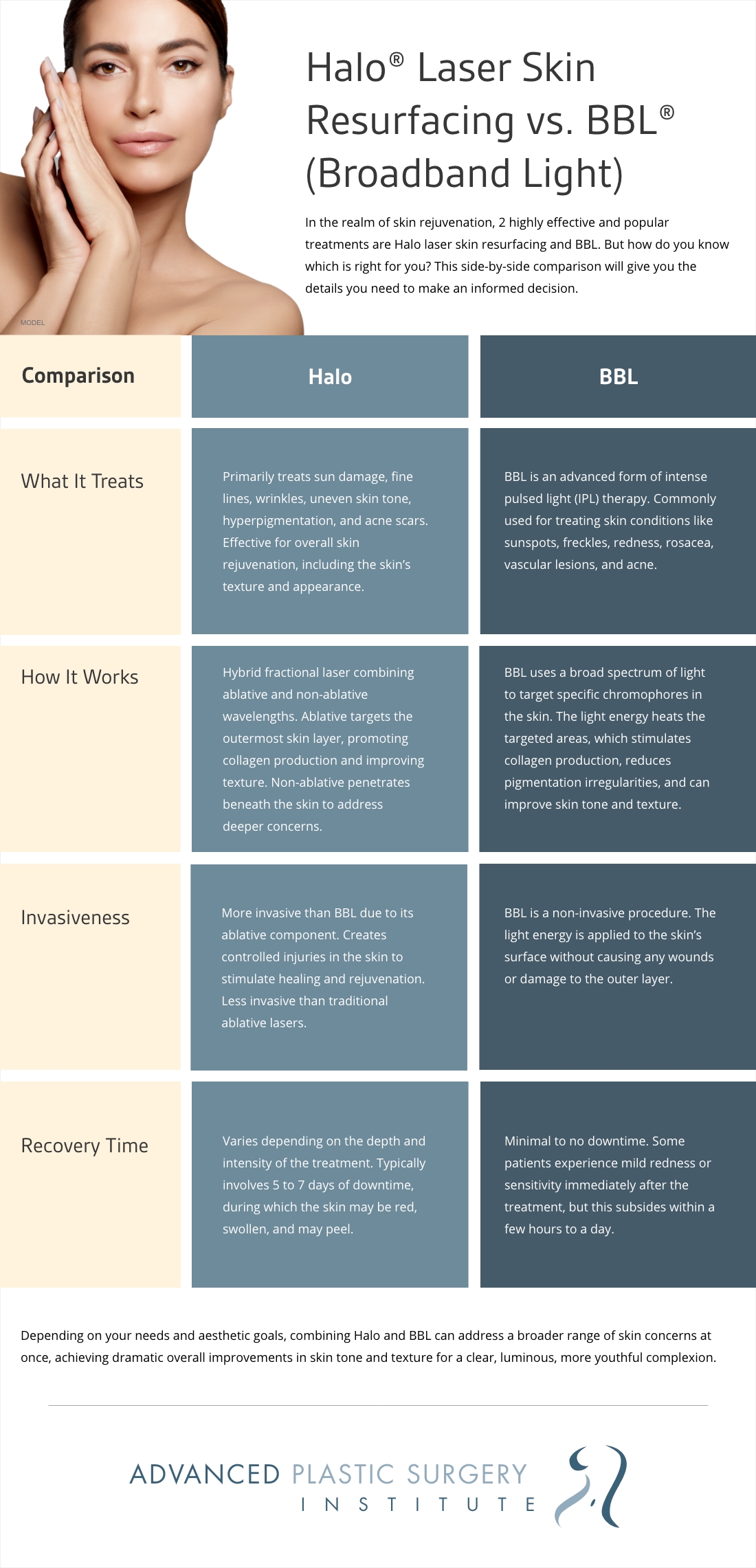 Request a Consultation
Advanced Plastic Surgery Institute is here to help you achieve the beautiful, healthy skin you deserve. If you'd like to speak with us about how Halo, BBL, or both can help you overcome your skin concerns, call our office today at (480) 466-7355 or request a consultation.