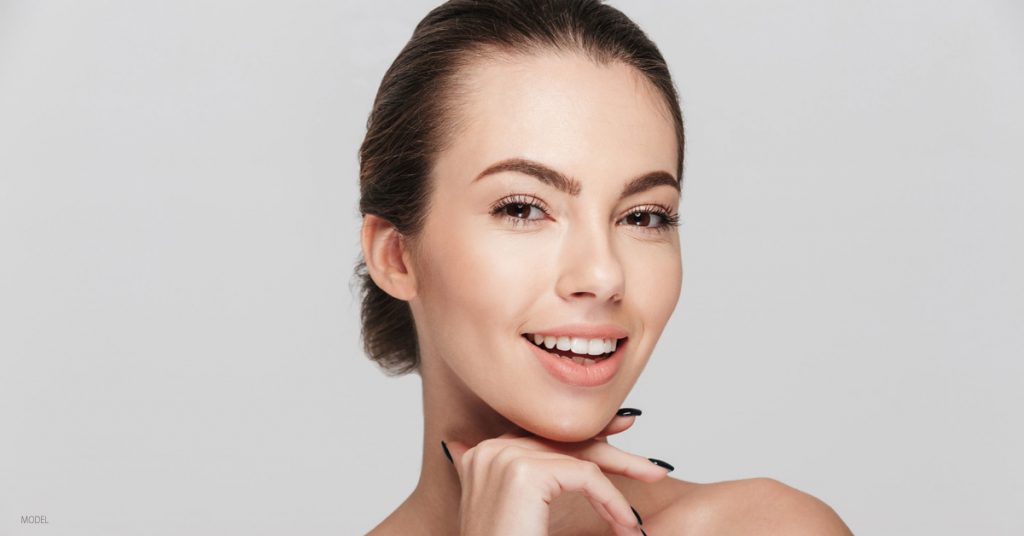 When my staff or I meet with men and women considering BOTOX or dermal fillers at our Gilbert, AZ, practice, we make it our priority to answer any and all questions they may have about their treatment. Over time, we've noticed a few questions come up fairly often, typically about the differences between BOTOX and fillers, recovery time, and safety.
In this blog post, I want to provide answers to a few of our most commonly asked injectable questions.
What is the difference between BOTOX and fillers?
Both neuromodulators, such as BOTOX and Dysport®, and dermal fillers, such as JUVÉDERM®, are effective for reducing wrinkles and restoring youthfulness to the face. However, they achieve this in different ways.
Neuromodulators work by relaxing specific muscles, which stops contractions that lead to dynamic wrinkles over time. (Think glabellar lines between the eyebrows, crow's feet, or forehead lines.)
Fillers work by adding volume under the skin to plump up lines and wrinkles, especially in the lower face and around the lips. They can also be used in the cheeks to add lift and enhance the natural contours of the cheekbones.
What is BOTOX and filler recovery like?
Recovery is generally very short and should not disrupt your daily routine. You'll need to avoid putting pressure on the treated area or raising your blood pressure for the first few hours, but other than that, you'll be free to return to your normal activities right away.
The most common side effects are bruising and redness around the injection sites, which usually subside within a day or 2.
What is the right age to start BOTOX and fillers?
There is no "right" age to start. It's more dependent on your concerns. Injectables can help patients ranging from their mid-20s to their mid-80s.
It's normal to notice lines in your face when you create certain expressions, such as frowning or raising your eyebrows. However, if you notice these lines even when your face is relaxed, it may be a good time to consider BOTOX or Dysport.
If you are bothered by insufficient or diminished volume in your face, you may be a good candidate for filler injections.
How should I prepare for my BOTOX or filler appointment?
Injectable treatments don't require much prep. Avoiding blood-thinning medications and alcohol for 48 hours ahead of your appointment will help prevent bleeding and bruising around your injection sites.
How safe are BOTOX and fillers?
Both treatments are FDA-approved and generally very low risk when performed by a skilled injector.
How long do BOTOX and fillers last?
BOTOX results last for 3 to 4 months and filler results can last for up to 2 years, depending on the product. You can then choose to let the products wear off, touch up your results, or try a new look.
If you have any other questions about BOTOX or dermal fillers in Gilbert, AZ, please contact us online or call our practice at (480) 466-7355.