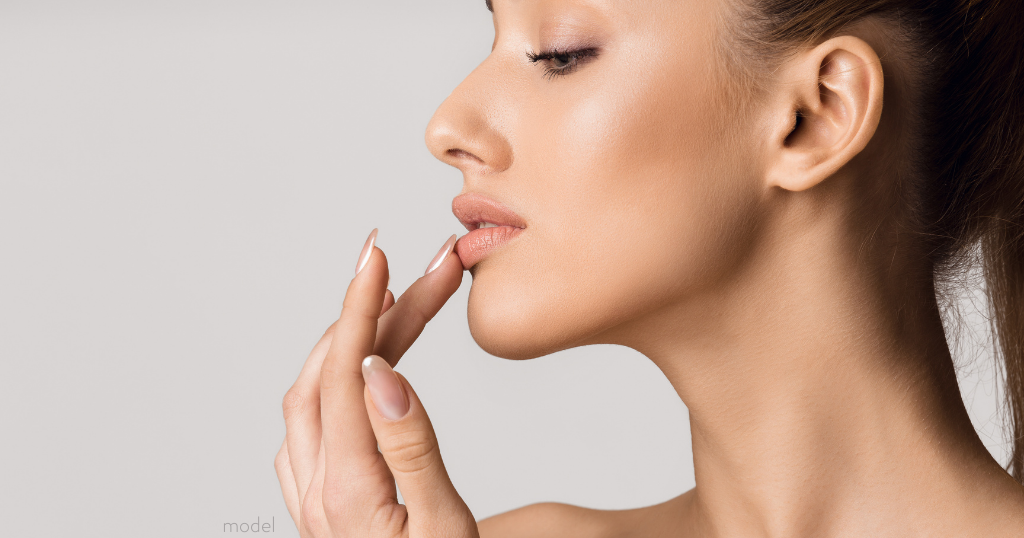 Whether you're "doing it for the 'gram" or Zoom, lip injections continue to be one of the most popular cosmetic treatments performed every year. And that's just fine with the nurse injector at our Gilbert, AZ, med spa, Krista Arredondo. She loves performing lip injections, and her expertise produces results that patients love.
One reason for the popularity of lip injections is the wide range of people who want them. Many are younger patients in their 20s who enjoy posting selfies on Instagram and want to showcase an attractive pout; others are older women and men who want to restore volume lost to aging.
If you're considering getting lip fillers for the first time, though, there are 7 things you should know before scheduling your first treatment.
Choose an experienced injector: Even though many people believe lip injections don't require much skill, nothing could be further from the truth. Our nurse injector, Krista, trains other aesthetic injectors and remains at the forefront of injectable techniques. She uses a conservative approach to lip fillers, especially for first-time patients.
Lip fillers are a quick, no-downtime treatment: First-time lip filler patients begin their appointments with a consultation, which enables the injector to listen to their goals and determine the amount of filler to use. The injections themselves take only minutes, and the entire appointment can be completed within a lunch hour.
You can have a numbing cream applied: Virtually all fillers include a local anesthetic to minimize discomfort during the injections. Still, some patients have a lower tolerance for pain and ask to have a topical anesthetic applied to their lips before getting injections. That does add some time to the appointment because you have to wait for the lips to become numb.
Lip fillers do more than just augment the size of lips: Strategic use of lip fillers can change the shape of the top lip and smooth unwanted lines on the lips. Some patients want to redefine the Cupid's bow (the 2 peaks in the middle of the top lip), create more definition for the lips, or increase the projection of the upper lip.
Expect some bruising: Some swelling and bruising are common side effects of the treatment. Applying ice packs immediately after the injections minimizes the swelling, and oral and topical arnica may also help reduce the chances of bruising.
Lip filler results can last several months: Fillers such as JUVÉDERM VOLBELLA® and Restylane® Kysse, which are specially formulated for lip injections, last longer than many other fillers. Results can last up to a year before touch-up treatments are necessary.
BOTOX® is an option for lip injections: If you've been considering lip injections, you've probably heard or read about lip flip procedures using BOTOX. Injecting BOTOX into the muscle just above the lip relaxes it and causes the lip to "flip," exposing more of its underside. This creates the appearance of augmented lips without actually adding volume.
Whatever your goals are for getting lip injections, it's worth your time to thoroughly research the treatment and providers before scheduling an appointment. You can request a consultation at our med spa, The Advanced Skin Lounge, using the online form or by calling us at (480) 466-7355.