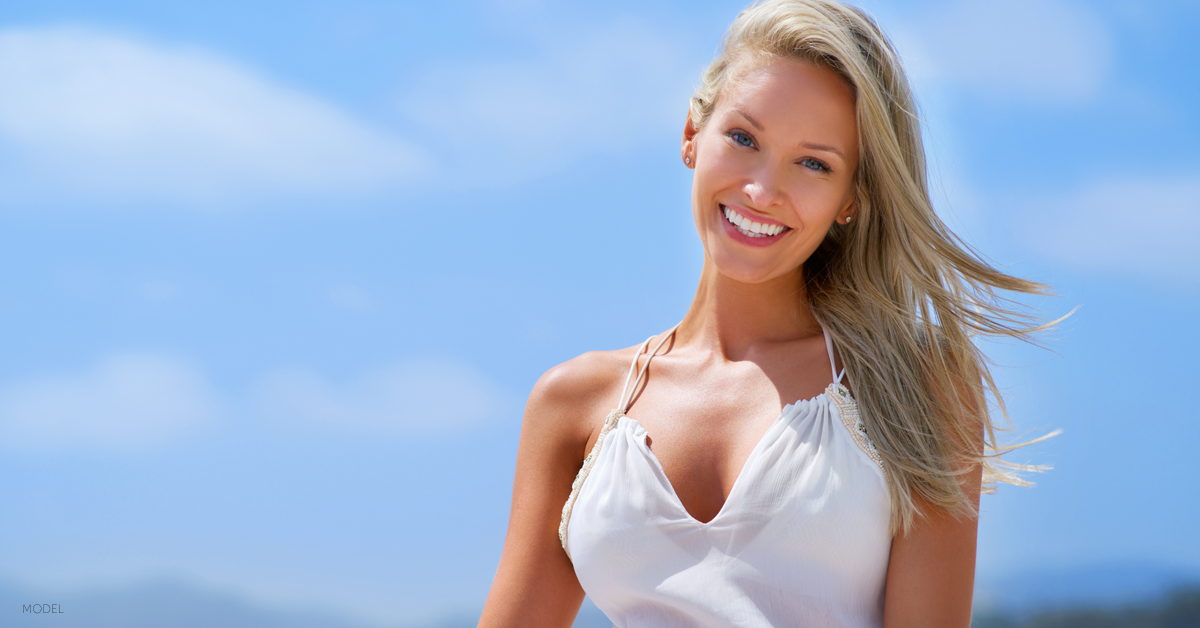 As is the case with any plastic surgery procedure, the decision to get a breast augmentation isn't one to take lightly. When women visit my practice for breast augmentation from the Scottsdale and Chandler areas, it's essential they carefully consider their choice and are confident about taking their next steps. This certainty sets the stage for a truly rewarding transformation—one that brings long-lasting improvements to each woman's life.
In this blog post, I'll discuss a few questions you can ask yourself before breast augmentation to make sure you're physically and emotionally ready for the surgery.
What do I hope to achieve from this procedure?
What look are you going for? Do you have a desired size or shape in mind? In addition to considering your aesthetic goals, it's also helpful to check that your motivations are healthy. Are you doing this because it will help you feel more confident and at home in your body? Or are you doing it at the urging of someone else, or fitting an ideal you think you need to live up to? Making sure this decision is truly yours and that your goals are healthy is essential before you commit to surgically enhancing your body.
Am I a good candidate for breast augmentation?
Characteristics of a strong breast augmentation candidate include:
Good general health
A primary goal is to increase breast size or correct asymmetry
Realistic expectations for your results
At least 18 years old for saline implants or 22 years old for silicone implants
Ask yourself whether you fit these criteria, or whether you may be a better candidate for an alternative breast enhancement procedure such as a breast lift.
Am I comfortable with the possible risks and the required recovery time?
While risks are rare, it's still important to know what they are and prepare for the possibility of complications. The most common risks include implant rupture, infection, and capsular contracture. It's a good idea to research these issues online and ask about them at your consultation if you have any concerns.
In terms of recovery time, you should be prepared to take 5 to 7 days away from work and closer to 3 or 4 weeks away from strenuous exercise. It's vital that you're able to take this necessary time away from work to heal rather than pushing yourself to return to your routine too quickly. Learn more about breast augmentation recovery in our previous blog post.
What am I looking for in a plastic surgeon?
Take a moment to consider the traits of your ideal plastic surgeon. Think about:
Credentials: Board certification and specialized training in breast augmentation are usually ideal.
Approach: Does the surgeon have a particular aesthetic viewpoint when creating breast augmentation results?
Personality: How do you want your surgeon to treat you and communicate with you throughout the surgical process?
By being introspective and asking these essential questions ahead of time, you can better prepare yourself for the breast augmentation process.
To see examples of the breast augmentation results you can expect at my practice, please visit our before-and-after photo gallery.
If you would like to learn more about breast augmentation in the Scottsdale area, please contact us online or call (480) 466-7355.