Dr. Josh Olson: Advanced Plastic Surgery Institute
1482 East Williams Field Road b101
Gilbert, AZ 85295
Phone: (480) 466-7355
Monday-Thursday: 9 a.m.-5 p.m.
Friday 9 a.m.-3 p.m.

Breast Augmentation FAQ
Although breast augmentation is one of the most popular cosmetic surgeries in the country, many women considering the procedure still have a lot of questions. Here in Gilbert, we see a diverse group of breast augmentation patients who come from Chandler and Mesa, AZ, and other communities throughout the greater Scottsdale area. Many of these women share similar questions about the procedure. On this page, Dr. Olson answers some of the ones he hears most frequently.
Allow board-certified plastic surgeon Dr. Josh Olson to make your breast enhancement goals a reality. To get started, request a consultation online, or call our office in Gilbert at (480) 466-7355 to schedule an appointment.
Breast Augmentation

Before & After Photos
WARNING:
This feature contains nudity. Please click OK to confirm you are at least 18 years of age and are not offended by such material.
OK
Breast Augmentation

Before & After Photos

Keep in mind that each patient is unique and your results may vary.

Keep in mind that each patient is unique and your results may vary.
Who is a typical breast augmentation patient?
There is no "typical" breast augmentation patient. Our patients come mostly from nearby communities, but also from far beyond. The procedure is popular with women of all ages, from college students to retirees. Although they all wish for larger, fuller breasts, their stories are different. Some wish to replace the volume lost after pregnancy and breastfeeding, while others have naturally small breasts as the result of heredity.
When evaluating a prospective patient for breast augmentation, Dr. Olson considers the overall health of the patient, as well as her goals and expectations.
"I had a breast augmentation done with Dr. Olson and I can't even put into words how grateful I am for him and his staff. The customer experience at their office is next to none! Thank you, Dr. Olson and everyone at the Gilbert office!" ~Renee B. on Google
What happens during a consultation for breast augmentation?
The initial consultation is a private, unrushed appointment where you may learn more about Dr. Olson and his approach to breast augmentation. During your consultation, Dr. Olson asks you many questions about your lifestyle and health history. He also performs a physical examination to help him determine the ideal surgical technique for your body. He explains the implant options available to you and addresses each of your questions and concerns. If you decide to proceed with surgery, we provide you instructions for preparing for breast augmentation, and we book follow-up appointments and your surgery date.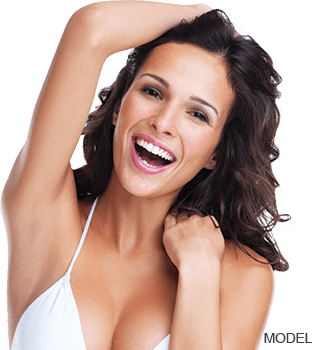 Complete the Look
Enhancing a single aspect of your appearance can inspire you to address other areas you wish to improve. Ask Dr. Olson about combining your treatment for a more complete and stunning transformation.
How much does breast augmentation cost in Arizona?
Patients can expect to pay between about $4,900 and $6,500 for breast augmentation in the Scottsdale area. The actual cost depends on the surgical technique used and the type of implants used. Saline implants are less expensive than silicone, and anatomic (gummy bear) implants are more expensive than round silicone implants. During your consultation, Dr. Olson provides you with a written quote that reflects the specifics of your own surgery. The consultation fee for first-time breast patients is only $100, and $250 for returning patients. If the patient decides to move forward with Dr. Olson, the consultation fee will be applied to the surgical fee.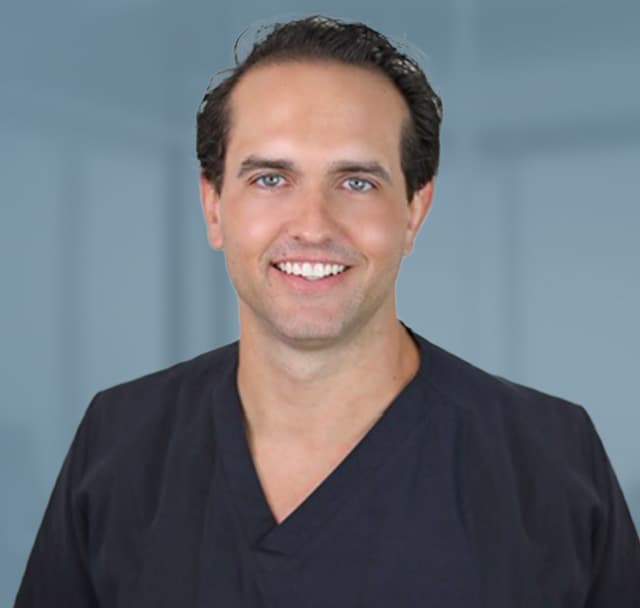 Meet Dr. Josh Olson
Board-Certified Plastic Surgeon
As a board-certified plastic surgeon in Gilbert, AZ, Dr. Josh Olson uses his world-class cosmetic plastic surgery training to meet all the aesthetic needs of the women and men he serves. What can he do for you?
Meet Dr. Josh Olson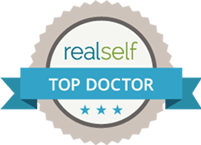 What procedures can be combined with breast augmentation?
Dr. Olson often performs breast augmentation in conjunction with breast lift surgery, or mastopexy. This is a great option for patients who wish to improve the position as well as the size of their breasts. A breast lift raises the breasts to a perkier, more youthful-looking placement. Additionally, many patients choose to undergo liposuction and tummy tuck surgery at the same time as breast augmentation. Such a combined procedure is called a mommy makeover, and it can be customized with options to address your specific areas of concern. During your consultation, Dr. Olson helps you decide which procedures are appropriate for you.
Will I be able to breastfeed with implants?
Many women are happy to learn that having breast implants doesn't automatically disqualify them from breastfeeding in the future. By using incisions that don't involve the nipple, such as the inframammary or transaxillary (armpit) incisions, Dr. Olson can increase your odds of successful breastfeeding. If you'd like to breastfeed in the future, talk to Dr. Olson during your consultation. He can work with you to develop a surgical plan that matches your lifestyle.
Is it true that I need regular MRIs if I have silicone implants?
Routine MRIs are not mandatory for women with silicone breast implants, but they are recommended. Because today's silicone implants don't lose their shape if they break, an MRI is the only way to check for damage. Currently, the FDA recommends an MRI 3 years after breast augmentation with silicone implants, then once every 2 years thereafter. However, the ultimate decision on how often to undergo MRI scans is up to you.
How do I know when my breast implants need replacing?
While breast implants don't last forever, today's implants last much longer than in the past. Over time, breast implants eventually weaken and become more prone to breakage. Their shape may change, as well. This process usually takes more than a decade. Once you and Dr. Olson determine your implants are no longer useful, you may choose to undergo revisionary surgery with new implants or have them removed altogether, a procedure called explant surgery.

A Reputation Built on Results
Amazing surgeon, very professional and I LOVE my results! The staff was wonderful and so friendly! Not...
Mommy makeover 4 days post-op - painful & everything good so far I'm currently 4 days post op and figured...
Mommy makeover 4 days post-op - painful & everything good so far I'm currently 4 days post op and figured...
Mommy makeover 4 days post-op - painful & everything good so far I'm currently 4 days post op and figured...
Back to Top